James Maccormick Expo 88 Plans Now Digitised!
By JOL Admin | 2 July 2013
As we are now celebrating the 25th anniversary of Expo 88 in Brisbane it is timely that the initial plans which led to this transformative event have now been digitised. The James Maccormick Expo 88 Plans are now available on our One Search catalogue at:
The twelve large scale plans, prepared by architect James Maccormick, document his brilliant idea to hold a world exposition in Brisbane. Maccormick initially thought that Kangaroo Point, badly in need of revitalisation, would be the best place for the expo, although South Brisbane eventually became the chosen site. In addition a full series and item listing has been created for the entire collection to ensure accessibility.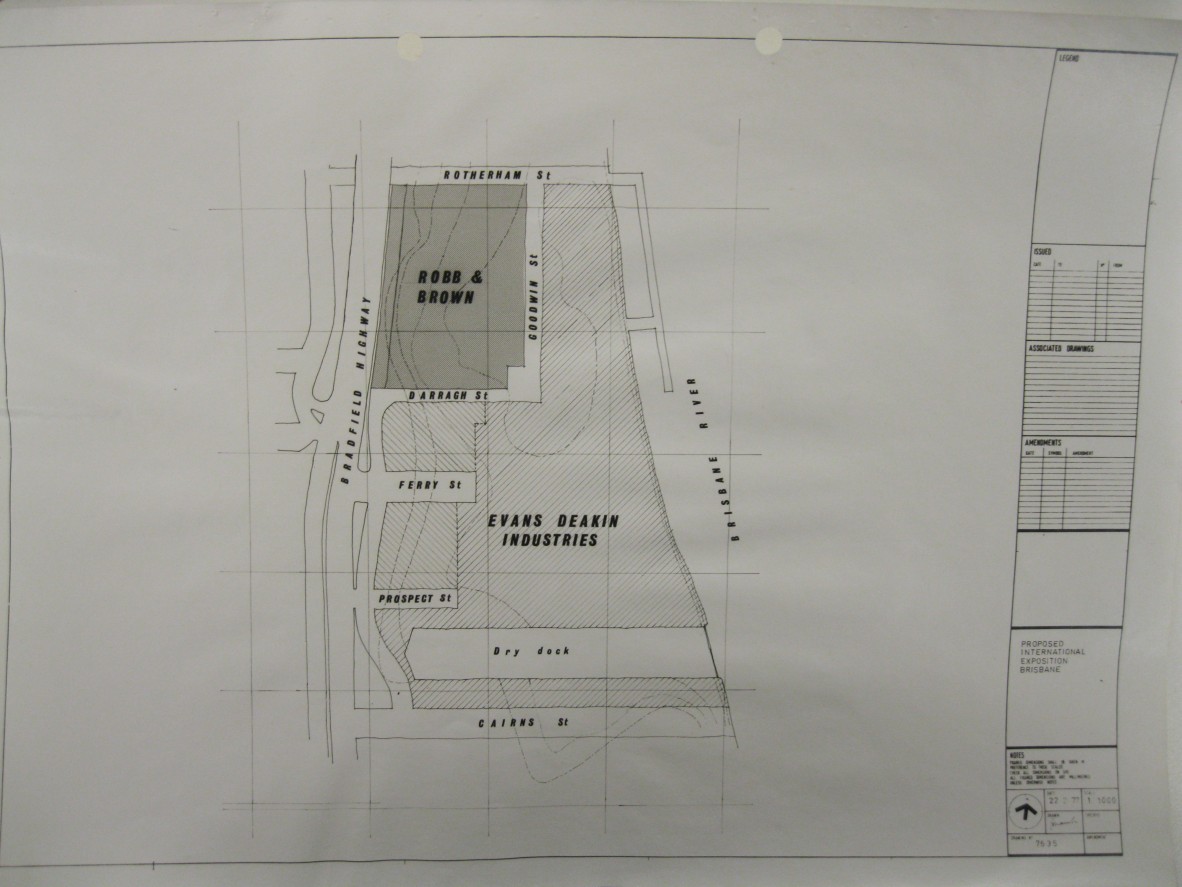 Plan of the proposed Kangaroo Point expo site. From the James Maccormick Expo 88 Correspondence, State Library of Queensland
Other items in the collection include correspondence, notes, newspaper clippings and reports, all of which document the earliest efforts to raise support for an exposition in Brisbane. The complete collection may be viewed at the John Oxley Library.
To help mark the 25th anniversary of Expo 88, we prepared a digital story with James Maccormick MBE, where he reflects on his collection and the stories around how Brisbane won the bid for World Expo 88.
Further reading:
Lynn Meyers, Original Materials Librarian, State Library of Queensland
Comments
Your email address will not be published.
We welcome relevant, respectful comments.