Jack OLIFFE #2440
By Marg Powel & Des Crump | 7 November 2017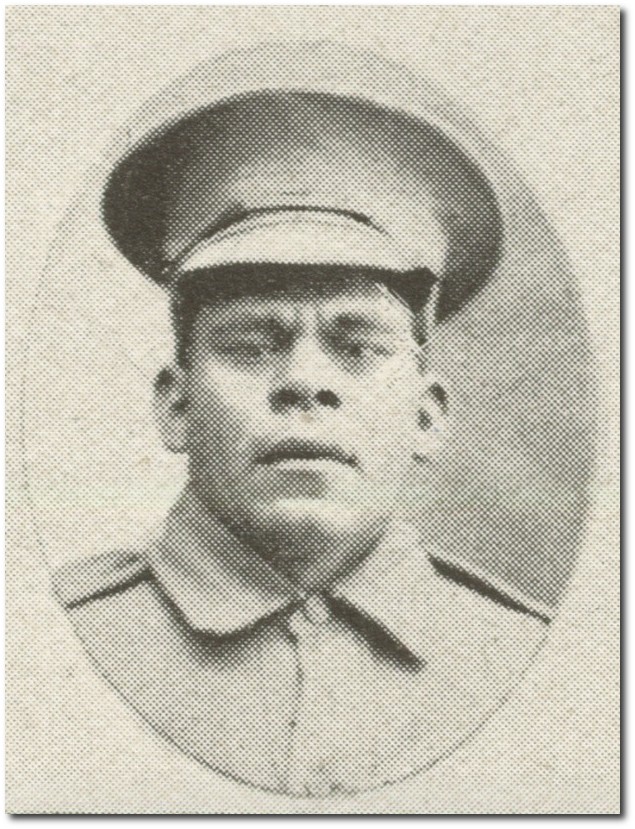 Jack Oliffe, The Queenslander Pictorial, October 1917
Indigenous Australian, Jack OLIFFE, 11th Light Horse Regiment
Almost 24 years old, Jack Oliffe born to Jack and Maria Major, had been working as a station hand at Claverton Station, near Wyandra when he volunteered to serve with the first AIF, in July 1917. Having trained at Rifle Range Camp, Enoggera, Oliffe embarked for Egypt with a number of other Indigenous enlistments, namely - David MOLLOY, James McBRIDE, William NICHOLLD, Jack POLLARD, Charlie PARKES, Edward SMITH, Joe WHITE and Fred COLLINS.
Oliffe's photograph was published in The Queenslander Pictorial in October 1917, where his name was mis-spelt 'Olive'.
Assigned to the 20th Reinforcements for the 11th Light Horse Regiment, they arrived in Egypt in January 1918 and were marched to the isolation camp at Moascar before completing their training for the 11th Light Horse Regiment.
Major Charles Munro, 11th Light Horse Regiment, recalls Aboriginal troops in the squadron he commanded in May 1918 when they, together with New Zealanders took part in a charge through Turkish lines in the Jordan Valley.
Oliffe was hospitalized several times with malaria, commonly acquired by troops working in the Jordan Valley, but was found fit enough to return to duty each time, he returned to Australia in August 1919, at the end of hostilities.
Read more ...
The information in this blog post has been researched by State Library staff and volunteers, it is based on available information at this time. If you have more information that you would like to share or further research uncovers new findings, this post will be updated.
Comments
Your email address will not be published.
We welcome relevant, respectful comments.