David MOLLOY #2437
By Marg Powel & Des Crump | 26 April 2018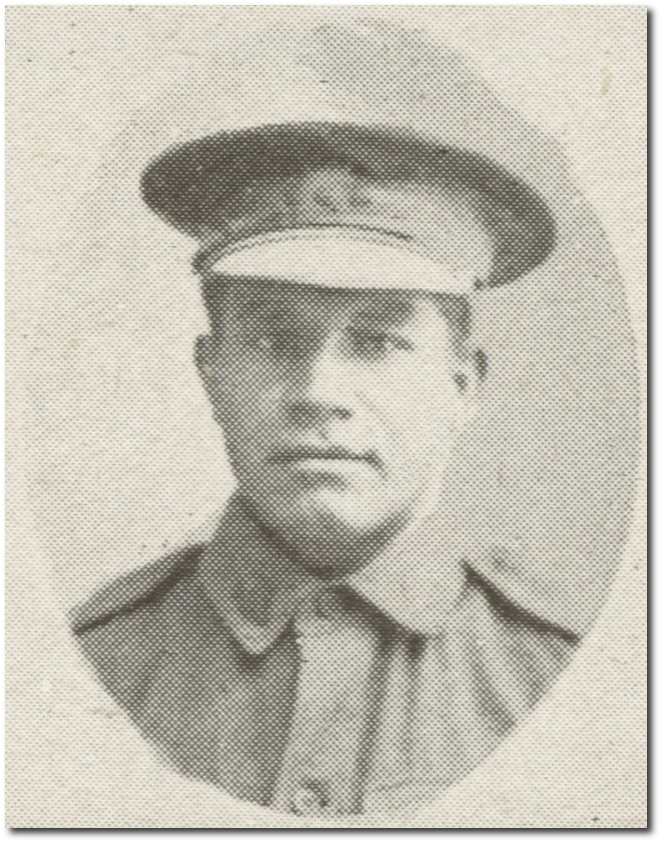 David Molloy, The Queenslander Pictorial, 1917
Indigenous Australian, David Molloy, 11th Light Horse Regiment
Aged just 21, David Molloy volunteered to serve with the first AIF in August 1917 and found himself in the company of quite a number of Indigenous servicemen. Molloy was posted to the 20th Reinforcements for the 11th Light Horse Regiment, later known as the 'Queensland Black Watch'. Molloy named his brother Edward, who resided at the Yarrabah Aboriginal Mission, as his next of kin.
Molloy trained at Rifle Range Camp, Enoggera before embarking on board the troopship Ulysses in December 1917, bound for Egypt. After several months coming to strength at the Light Horse Training camp at Moascar, Molloy joined his regiment in the field at Selmeh, near Jaffa. From here the 11th Light Horse then moved into the Jordan Valley taking part in the raid of Es Salt, late April and defending the crossings over the river Jordan.
Notorious for its infestation of malarial mosquitos the Jordan Valley took its toll on many Australian troops. Molloy was evacuated seriously ill early in October 1918, complaining of pains all over his body and headache. He tested negative for malaria, but soon was diagnosed with pneumonia, often a side effect of influenza, which had hit the men of the Regiment heavily that month.
Molloy was admitted to the 14th Australian General Hospital, Kantara was given anti-malarial drugs as a precaution and was later admitted to the Citadel Military Hospital, Cairo where the medical officers wrote a very detailed report of his deteriorating mental health, having been admitted in a straight jacket. Molloy was described as suffering from 'delusional insanity' - hearing voices, seeing boys from the mission school, discarding his clothes etc., that he was 'dangerous and deluded.'
His condition was attributed to the strain of active service and infection, something we might now consider Post Traumatic Stress Disorder. It is also possible that the onset of malaria and the side-effects of anti-malarial drugs contributed to his mental state, the psychiatric effects of which were not known until many years later. David Molloy saw no further active service and was finally transported back to Australia on board the troopship Karoa, in April 1919 and was medically discharged and returned to his family in North Queensland.
In March 1920 he accompanied several friends including his brothers-in-law, Edgar and Fred Braikenridge, on a shooting expedition on the Mossman River, when he went missing. He was found more than two weeks later, dead of a gun shot wound, just 24 years old.
Read more ...
The information in this blog post has been researched by State Library staff and volunteers, it is based on available information at this time. If you have more information that you would like to share or further research uncovers new findings, this post will be updated.
Comments
Your email address will not be published.
We welcome relevant, respectful comments.