Indooroopilly
By JOL Admin | 17 February 2009
The suburb of Indooroopilly, in particular the Indooroopilly Bridge, will feature in a forthcoming historical segment about Brisbane's bridges, on Channel Seven's Great South East program.
The derivation of the suburb's name is open to debate. The Aboriginal word Yindurupilly is said to refer to gully of running water or Nyundur-pilly, said to mean gully of the leeches. The first European name given to the area was Witton said to derive from the English locality Witton Flats. The parish of Indooroopilly was officially named in the late 1850s.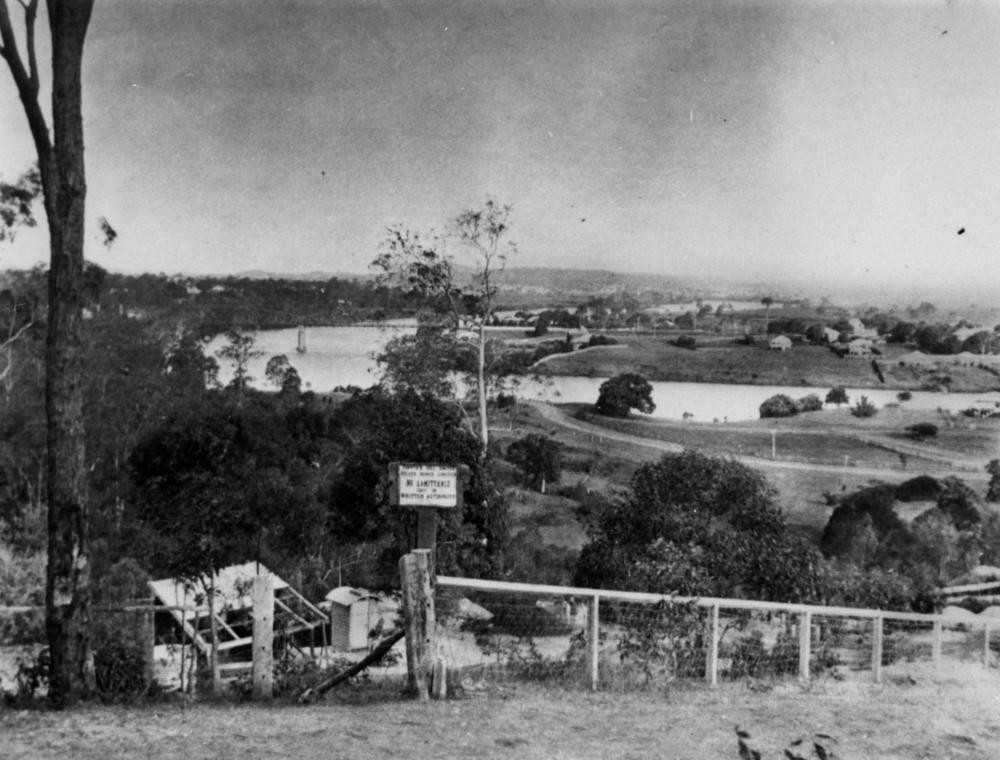 Early view of Indooroopilly taken from Finney's Hill United Silver Mine, John Oxley Library, State Library of Queensland, Image No: 80004
Some early settlers, residents and businesses in the Indooroopilly area include:
Mr. J. Henderson, Mr. F.T. Smith, Mr. Anderson and Thomas Murray-Prior were amongst the first purchasers of land in the area, from 1859.
McDougall Station. Initially, much of the land between Toowong and Moggill was known as the McDougall Station.
Louis Stamm. When the McDougall Estate was broken up, Louis Stamm was one of the first purchasers.
Mr. H.C. Rawnsley purchased land south of Witton Creek in 1860. In 1861 he built a residence which he called Witton Manor.
Lou Bagster's Family Butcher, Station Road, Indooroopilly (1900).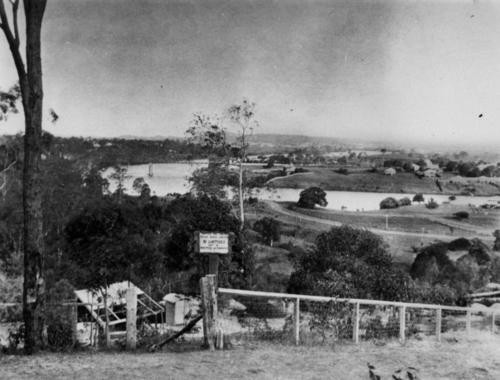 L. Bagster & Co. Family Butchers in Station Road, Indooroopilly, Brisbane, ca. 1895, John Oxley Library, State Library of Queensland, Negative number: 10572
Stamford Hotel established at the corner of Westminster Road and Station Road, Indooroopilly (1900).
P.J. Madden from Gympie moved into the area and discovered silver and lead deposits (1922). The University of Queensland now uses the Finney's Hill Silver Lead Mine for training purposes.
Finney's Hill United Silver Mine at Indooroopilly, Brisbane, 1921, John Oxley Library, State Library of Queensland, Image No: 152987
Stamford Picture Theatre, later becoming the El Dorado Cinema was established in 1926.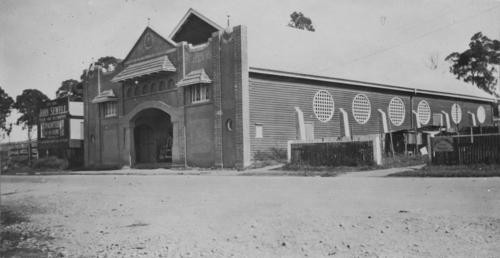 Stamford Picture Theatre at Indooroopilly, Brisbane, 1926 John Oxley Library, State Library of Queensland, Image No: 17353
Some important buildings in the area include:
Greylands, constructed in 1876 by Graham Lloyd Hart, a prominent lawyer. Hart purchased 43 acres in the area and built a residence which he called Greylands, living there until his death in 1897. David Lahey, a timber merchant, lived in Greylands from 1910-12 and it was here that his daughter, Vida Lahey, painted the Monday morning laundry scene that is held by the Queensland Art Gallery.
Gracious Indooroopilly residence, Greylands, ca. 1932, John Oxley Library, State Library of Queensland, Image No: 17920
Walter Taylor Bridge – spans the river from Indooroopilly to Chelmer and was opened in 1936. It operated as a toll bridge until 1966. (Walter Taylor was a designer and constructional engineer who was prominent in the 1930s and was a strong promoter of the construction of the Indooroopilly toll bridge).
Albert Bridge – This railway bridge was constructed in 1876 but was destroyed by floodwaters in 1893. It was subsequently replaced.
Brigidine College opened in 1929 as a Catholic girls secondary college operated by the Sisters of St. Brigid.
Nudgee Junior College, opened in 1938 to alleviate a boarding accommodation shortage at Nudgee College. The college was taken over by the US army during the Second World War as a military hospital.
Indooroopilly Island is home to a large colony of flying foxes.
The residence now known as Ross Roy was built for tea merchant Daniel Collings (1897). The residence is located at the Hart's Road entrance to St. Peter's Lutheran College. It was purchased from the Collings family in 1910 by pastoralist William Ross Munro who renamed it Ross Roy – Ross from his own name and Roy, the name of his eldest son.
Some important dates in the history and development of the suburb include:
1875 (14 June) – The Brisbane to Ipswich train service began. Indooroopilly Station was originally called Witton Station.
1889 ( July 8) – Indooroopilly State School was opened.
1893 - the area suffered a major set back as a result of the Brisbane River floods.
1928 – an Indooroopilly to Taringa bus service was in operation (Burnt Brothers).
1945 - St Peter's Lutheran College is opened.
1954 – Indooroopilly State High School was opened.
1970 (October) – the Westfield Indooroopilly Shopping Town was opened.
Witton Township Estate situated adjacent to Witton Creek and comprising land surrounding Witton Manor (1880).
Indooroopilly Bridge Estate (1880s). Wharf Street indicates the location of the ferry/punt that traversed the Brisbane river.
Greylands Estate (1918) comprising 92 allotments.
Comments
Your email address will not be published.
We welcome relevant, respectful comments.