Indigenous Languages Workshop
By JOL Admin | 6 April 2011
On the 4th and 5th April 2011 another of our Indigenous Languages Research Discovery Workshops was held in the John Oxley Library Reading Room. New participants and attendees from previous workshops came together to explore the various Oxley collection items relating to the Indigenous languages of Queensland.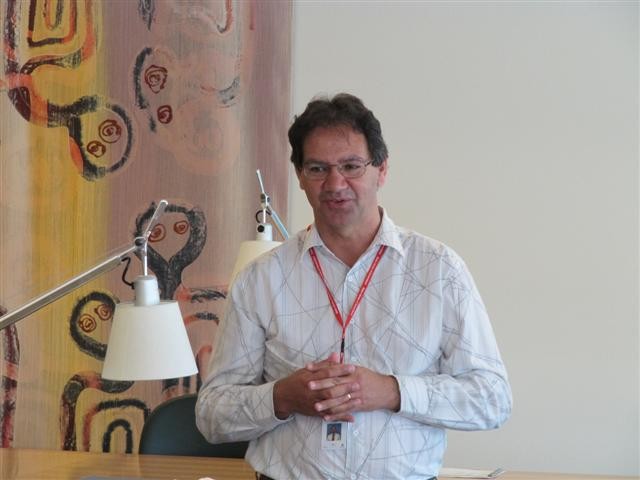 This event was very rewarding with lots of positive comments from participants about the materials and the information they were able to glean from historical sources, including original materials. A common theme of the research activity was finding gems of information in unexpected places; for example the Meston Papers and Notebooks dating from the early 1900's contained a treasure trove of information on a broad spectrum of Queensland language groups.
One of the highlights was a round-table discussion over lunch about language revival and language research in schools and communities that highlighted issues such as respecting Indigenous knowledge and the importance of community taking the lead role. Will Davis from the Queensland Studies Authority shared his insights at this session. This networking and sharing of ideas was identified by most participants as an important aspect of the workshop.
This initiative was supported by funding from the Australian Government Department of Prime Minister and Cabinet, Office of The Arts to support the documentation and promotion of Indigenous languages.
Des Crump and Simon Farley
Heritage Collections, State Library of Queensland
Comments
Your email address will not be published.
We welcome relevant, respectful comments.