Images from the Sunday Sun / Sunday Truth
By JOL Admin | 13 July 2012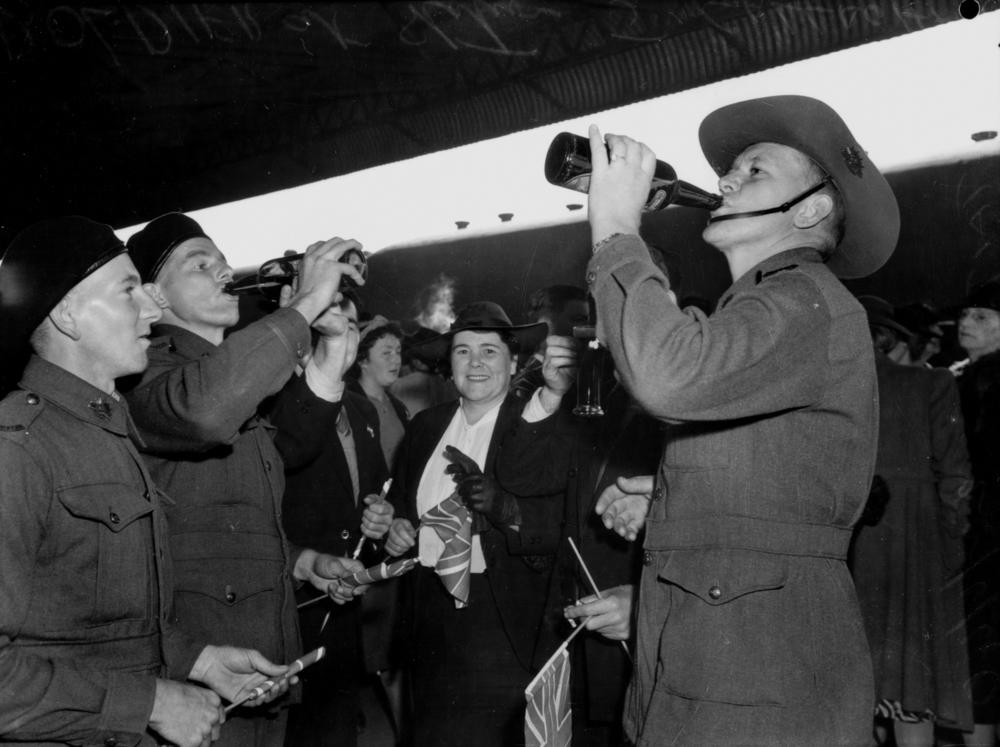 Soldiers enjoying a last drink on the train platform at South Brisbane Station, June 1940. State Library of Queensland. Negative number: 102774
The John Oxley Library holds a large collection of negatives called the Sunday Sun Collection. This collection encompasses the stable of newspapers including the Truth (1900 – 1960), Sunday Truth (1960 – 1971), and Sunday Sun (1971 – 1992). The images range from the glass negatives of the 1920s up to the celluloid negatives of the 1970s.
The newspaper were largely concerned with sports, fashion, social pages, scandals, divorce, crime and the resulting court cases. The pictures reflect these themes.
The Truth was one of the first papers to encourage photo journalism and, as early as the 1930s, there were images of poverty and unemployment relating to the Depression. Other images of this nature include: families living in lean-to sheds; an out of work person selling pencils; a crowd gathered for a free lunch at McWhirter's in the Valley; and an image of a homeless man sleeping on the ground at Dutton Park.
Crowd gathered for free lunch outside McWhirters' building, Fortitude Valley, Brisbane, 1933. State Library of Queensland. Negative number: 42835
Pencil seller photographed during the Great Depression, ca. 1932. State Library of Queensland. Negative number: 102925
In contrast to the above, there are many photos of the racing industry including some wonderful shots of fashions on the turf at a time when elegance and formality were the order of the day. Other racing shots on the site include: bookmakers paying out; John Wayne at Eagle Farm during World War II; and jockeys listening to the Caulfield Cup.
World War II figures prominently in the Truth collection, with images of air raid shelters being built, trenches being dug at Ascot State School by children, and American Military Police stationed outside a Brisbane hotel.
One of the most poignant of these pictures depicts a mother standing on the wharf looking for her son who was disembarking after being a prisoner of war.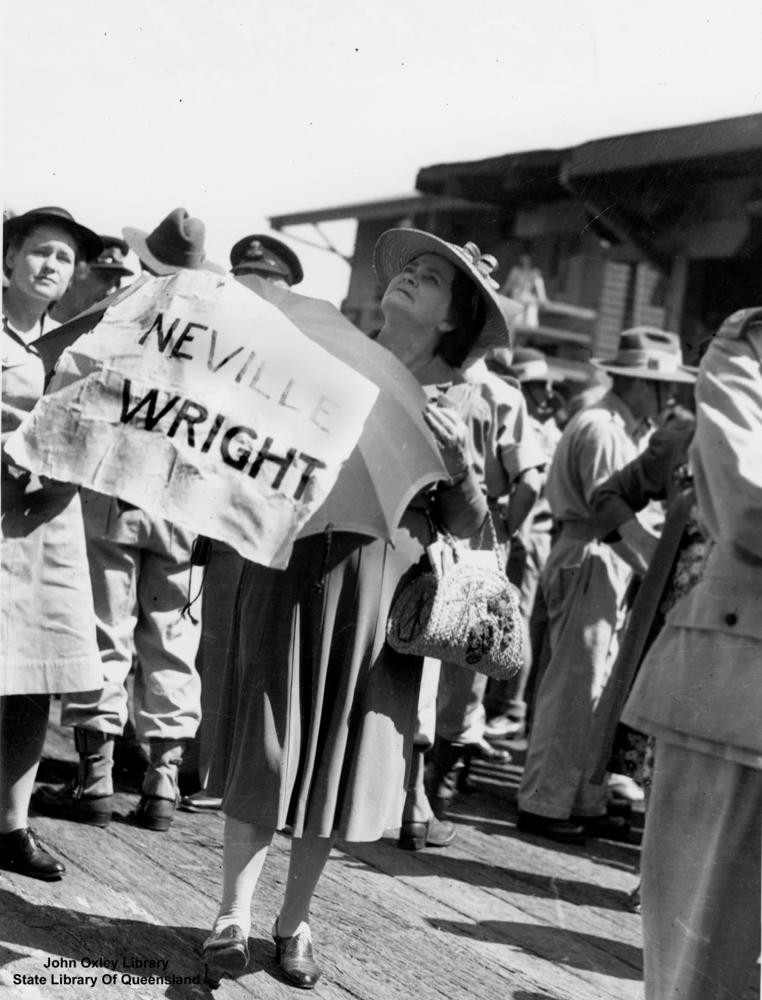 Woman waiting on a Brisbane wharf for her son, a returning prisoner of war. State Library of Queensland. Negative number: 43462
So called traffic congestion in Elizabeth Street might provoke a nostalgic smile, as might strap-hanging on a crowded tram, or heads turning at the sight of a newly fashionable mini skirt.
You can peruse our collection of original photographs from the Sunday Sun via our One Search catalogue.
A copies of the Truth /Sunday Sun newspaper are available on microfilm.
Lieutenant Colonel Blackween with actor John Wayne at Albion Park races, Brisbane, 1943. State Library of Queensland. Negative number: 102486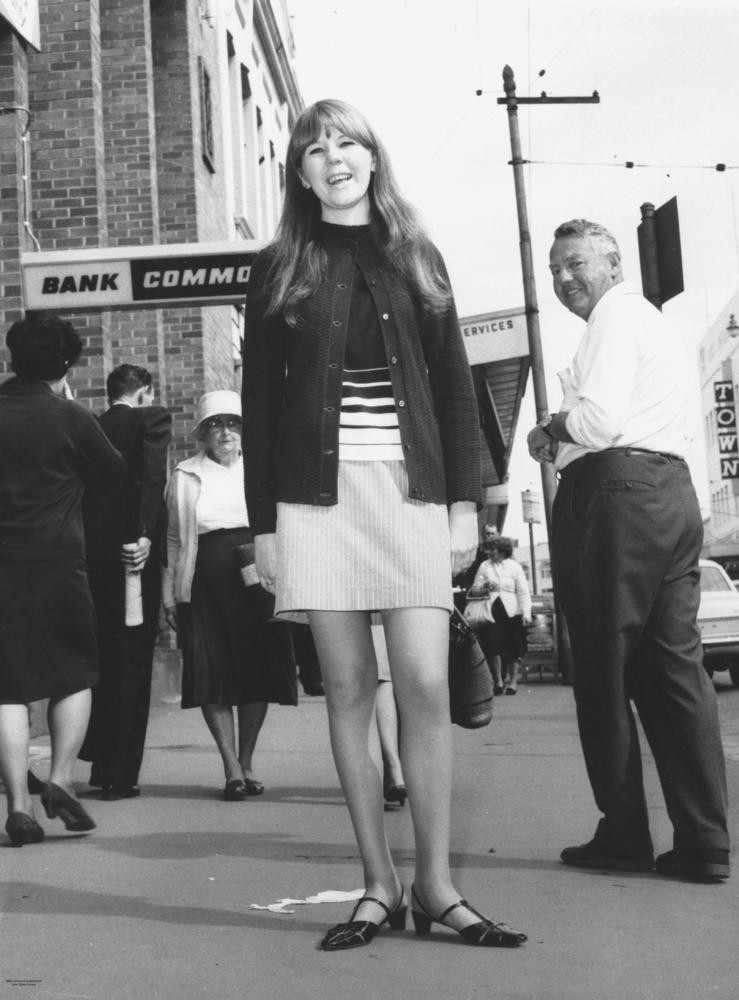 Young woman turning heads in a miniskirt, Brisbane, 1967. State Library of Queensland. Negative number: 64511
Front page of the Truth newspaper, Brisbane, Sunday 10 November 1940. State Library of Queensland. Negative number: 163950
Comments
Your email address will not be published.
We welcome relevant, respectful comments.