HMAT Borda, November 1915
By Marg Powell, Specialist Library Technician, Metadata Services | 30 November 2015
This unframed, mounted photograph of HMAT Borda is surrounded by the signatures of the officers and nurses on board the troopship, during a voyage from Egypt to Sydney, November 1915.
HMAT Borda was one of five liners owned by the P&O Line, for single-class service from England to Australia. It was leased by the Australian Government for the transportation of troops during the First World War.
This souvenir is a window into the lives of those who were returning to Australia in November 1915.
Each signature has been researched and a small entry created to highlight those who were aboard in November 1915.
Click on the underlined name to view more information ...
Top - left to right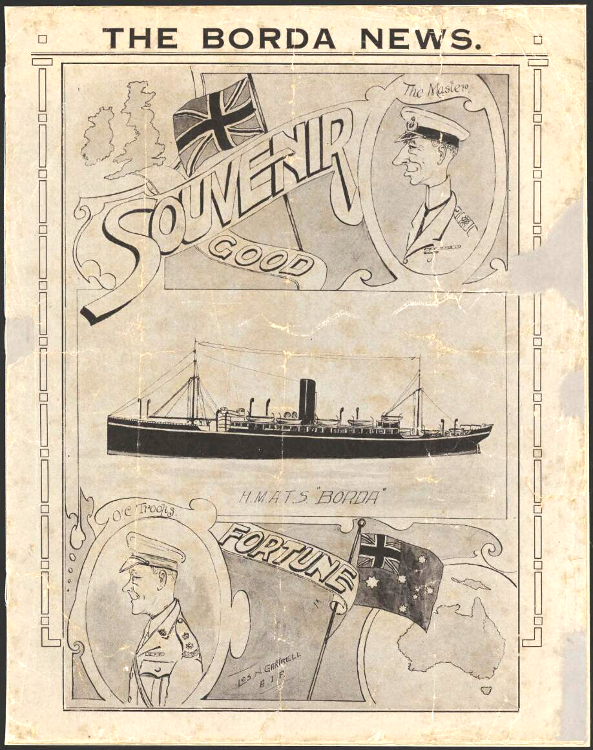 Comments
Your email address will not be published.
We welcome relevant, respectful comments.