Golden Toil – Conserving gilded frames in the Richard Daintree Photographic Collection
By JOL Admin | 3 August 2009
Under the guidance of Robert Zilli, Conservation Framer at the Queensland Art Gallery, staff at the State Library of Queensland are in the final stages of conservation treatment of seven gilded frames manufactured by English framer C. James in the mid to late 1800s. The frames house a series of hand coloured albumen prints of Queensland by photographer and geologist Richard Daintree (1832-1878). Once the treatment of the frames is complete the albumen photographic prints will undergo extensive conservation work.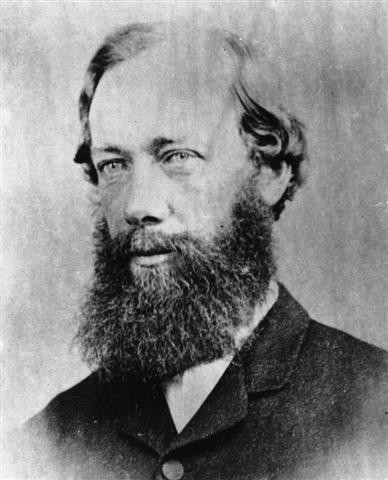 Richard Daintree, John Oxley Library, no. 193667
Each frame was cleaned thoroughly with special solutions and loose and damaged areas were consolidated using conservation grade adhesives. In order to stabilise the structure of the frame, animal skin glue was injected into the mitre corners before the frame was strapped to tighten the corners.
One of the frames had distorted and separated so much at the corners, that it had to be disassembled and rejoined since this was deemed to be the least damaging option.
Most of the frames had sustained losses or minor damage to the moulding. Minor losses were filled using a calcium based material. For larger losses, impressions were taken of matching areas and dental plaster was used to make "positives" that were then pared down to slot into the loss in the moulding (see image).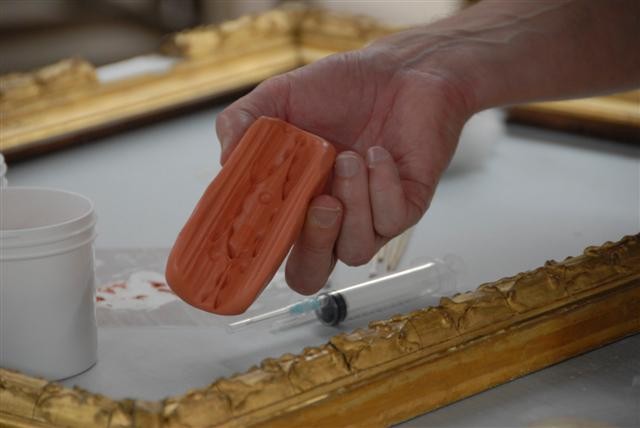 Creating a mold to replicate decorative areas that have been damaged.
Gold leaf was then applied to cover the larger fills. Gouache and gold paint was used to colour match other minor areas of loss.
Jaishree Srinivasan (Exhibitions Conservator, Conservation Unit)
Comments
Your email address will not be published.
We welcome relevant, respectful comments.