Glenn Cooke Collection of Souvenir Queensland Tea Towels
By JOL Admin | 18 February 2013
A collection of tea towels may not seem very exciting, but to a collector it can be very meaningful. Some travelers like to keep a detailed diary or journal of the places they visit, while others purchase souvenirs such as a tea towels to remind them where they have been. It can also become an obsession; hunting down these beautifully designed textiles that paint a vivid picture of tourism over many years. The State Library of Queensland has recently acquired a wonderful collection of vintage Queensland souvenir tea towels, tablecloths and other miscellaneous items that are available as part of the original materials collection, on level 4 of the State Library.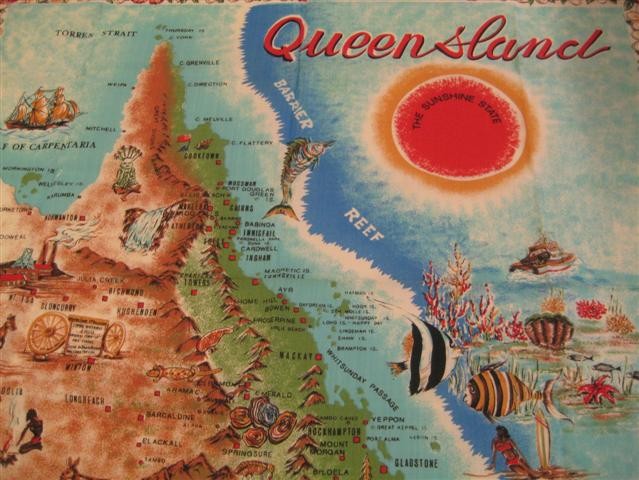 The collection comprises 800 tea towels, depicting various places throughout Queensland, including Cairns, Charters Towers, the Gold Coast, Far North Queensland and the Great Barrier Reef, to name just a few. The beauty and colour of the graphics - from stunning floral designs to kitsch animal ones and everything in between - makes this a truly unique and fascinating collection that should be seen.
Janette Garrad - Library Technician, State Library of Queensland
Comments
Your email address will not be published.
We welcome relevant, respectful comments.