Four influential Greek-born Queenslanders
By JOL Admin | 20 May 2016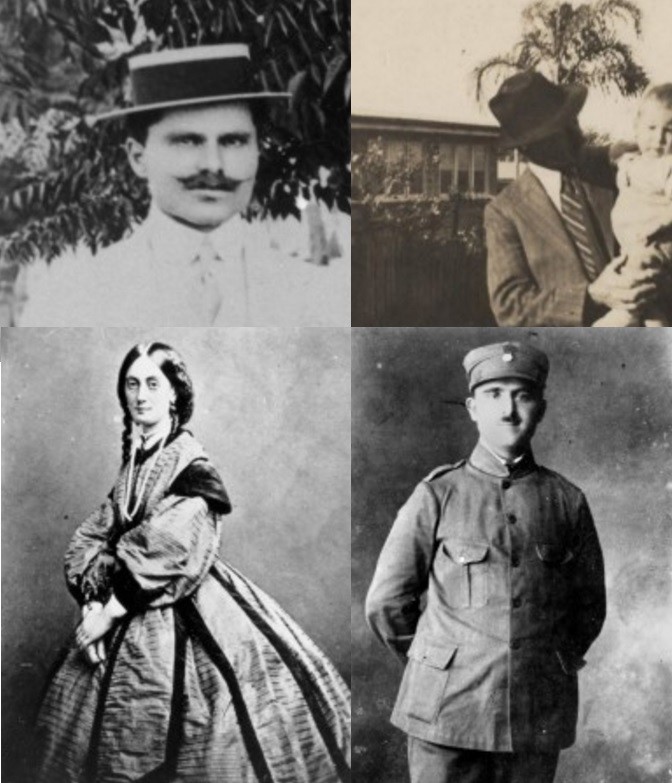 4. Haralambos (Harry) Corones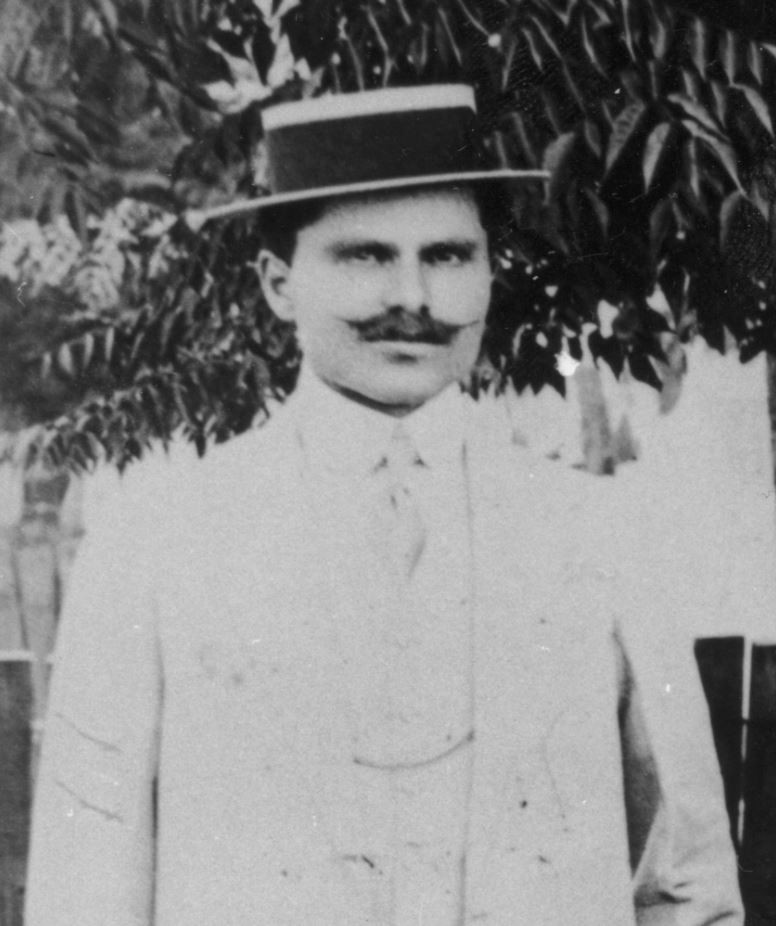 Harry Corones, Charleville, ca.1914. John Oxley Library, State Library of Queensland. Neg 49961
Haralambos Corones, born in Kithira, Greece in 1883, emigrated to Australia in 1907. He soon settled in Charleville and began operating the Paris Cafe on the corner of Wills and Galatea Streets, before becoming a hotelier. In 1922 Corones bought 100 original shares in Queensland and Northern Territory Aerial Services Ltd (QANTAS). He was appointed MBE in 1965.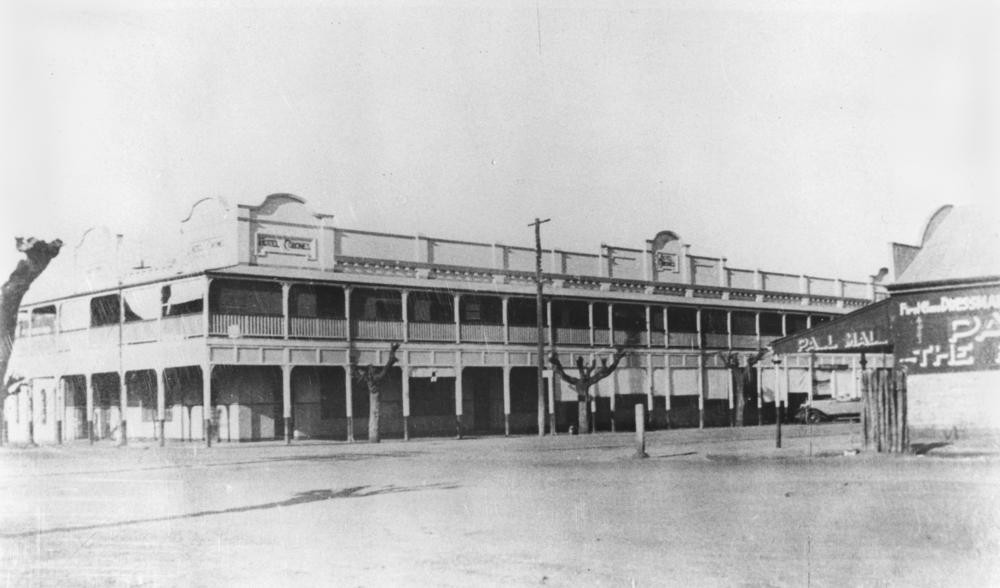 Hotel Corones, Charleville, 1930. John Oxley Library, State Library of Queensland. Neg 48419
State Library of Queensland holds TR 1984 Corones Hotel Records and Corones Family Papers 1920s - 1950s which contains records of the Corones Hotel in Charleville, including copies of the specifications for the construction of the hotel, inventory of stock, memorandum of understanding signed with the United States Government, and other business records. The collection also includes Corones family papers.
Further reading -
3. Jerry Palmos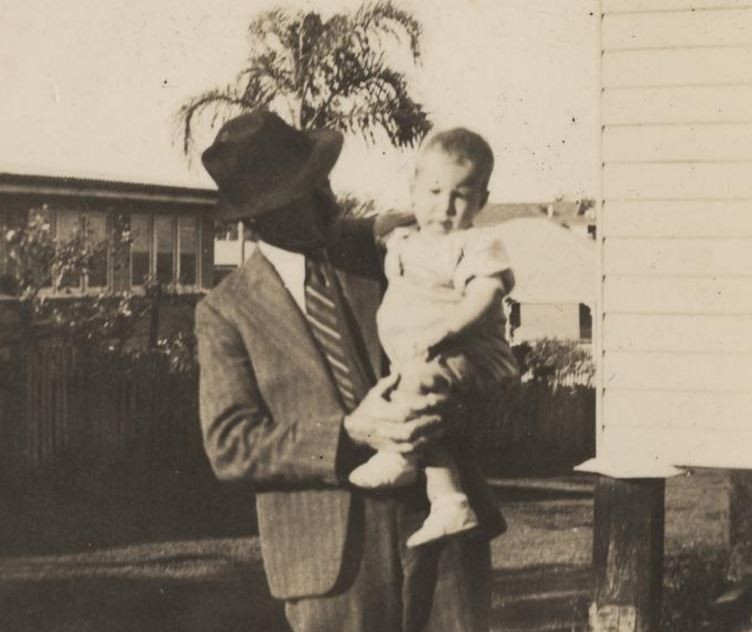 Jerry Palmos and his baby son Denny in East Brisbane, ca. 1937. John Oxley Library, State Library of Queensland. Neg 9982-0001-0003
Jerry Palmos was born in 1905 and came to Australia from Ithaca, Greece in 1921 at the age of 16. Originally settling in Sydney, he became a prawn fisherman, before moving to Brisbane where he met and married his wife, Elizabeth McNeil. In 1937, Jerry Palmos purchased his first shop which was located on the corner of Lytton Road and Heidelberg Street at East Brisbane.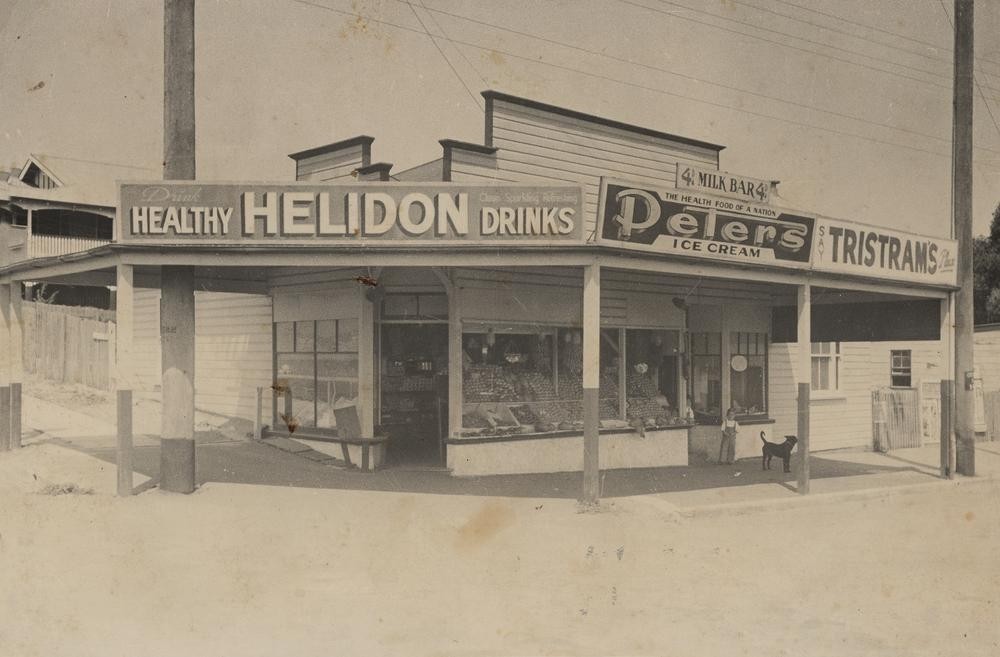 Jerry Palmos' first store in East Brisbane, ca. 1940. John Oxley Library, State Library of Queensland. Neg 9982-0001-0012
Later he acquired other properties in Brisbane, including the Day Dawn Cafe in Queen Street, the South Pacific Cafe in Stanley Street, the High Hat in the Valley, the Black & White Milk Bar on the corner of Queen and Edward Streets, and the Colony Club in Edward Street. In 1951, he bought The Palms Cafe.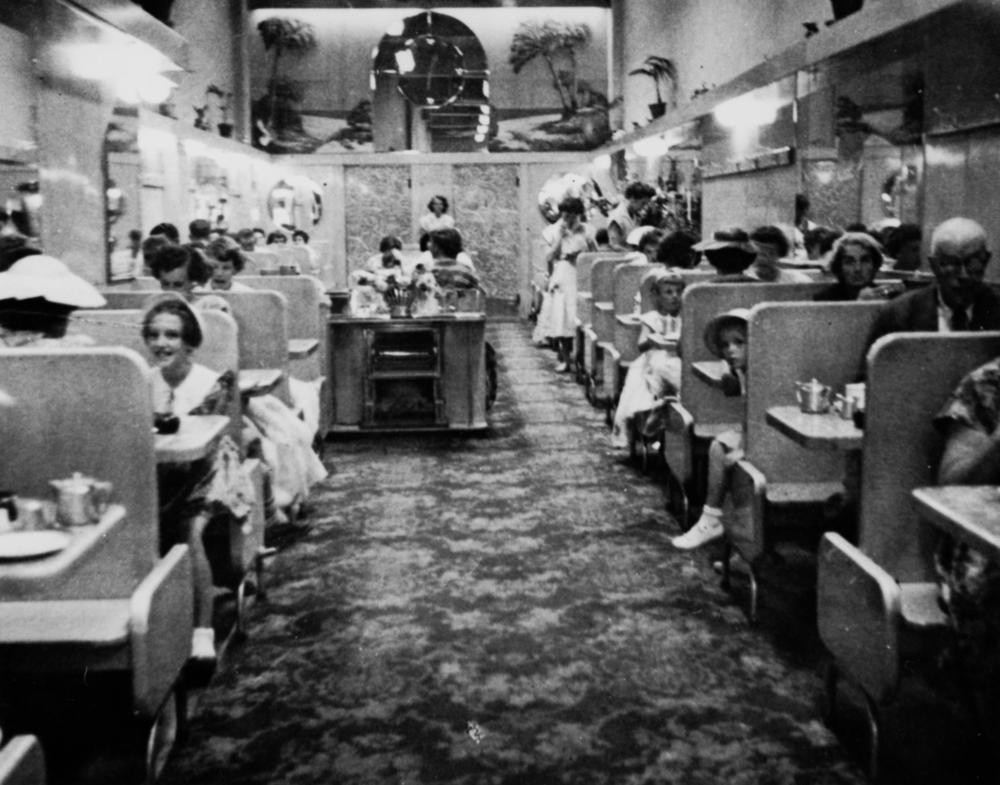 Diners at the Palms Cafe in Queen Street, Brisbane, in the 1950s. John Oxley Library, State Library of Queensland. Neg 184664
State Library of Queensland holds 9982 Palmos Family Album and Poster 1920-1970 which contains photographs relating to the Palmos family and their relations, social activities and businesses. The photographs include Jerry's first shop at East Brisbane (purchased in 1937), and images of Jerry Palmos with his wife and family at their various Brisbane businesses, including the Palms Cafe and the Colony Club. There are also photographs of son Denny at school in Greece (1947) and in Brisbane (c.1951) and images of the trip which Denny took back to Greece, where he helped to rebuild a house for his grandmother following the earthquake of 1953.
2. Diamantina Bowen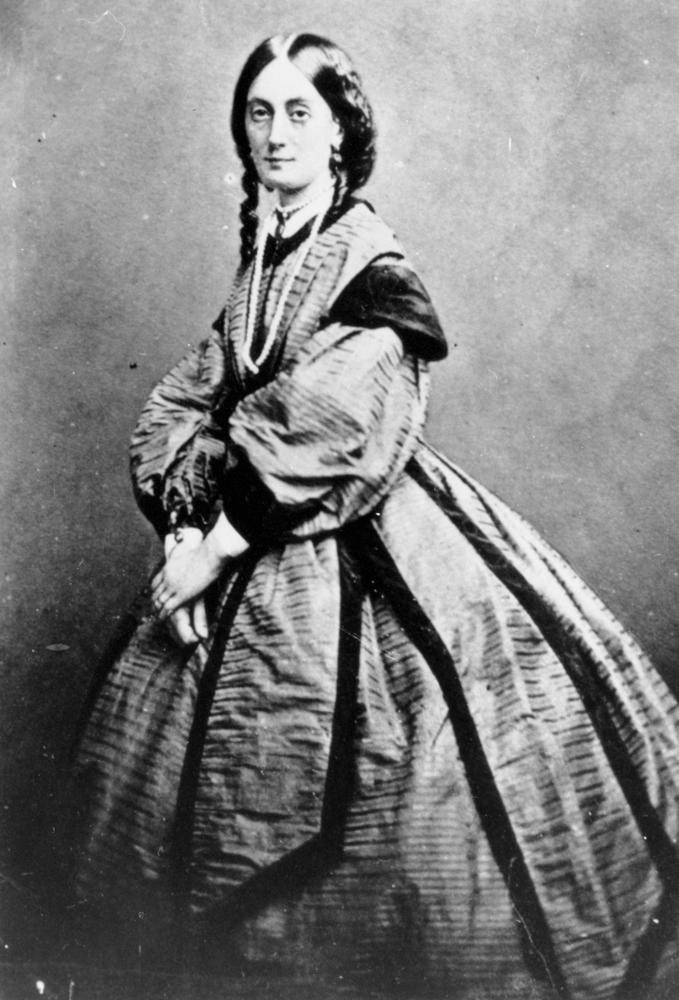 Lady Diamantina Roma Bowen. John Oxley Library, State Library of Queensland. Neg 63646
Diamantina Bowen (Contessa Diamantina Roma) was born in 1833 on the island of Zante (Zakinthos), Greece into an aristocratic family. Her father was Conte Giorgio-Candiano Roma and her mother, Contessa Orsola. In 1856, she married Sir George Bowen, government secretary of the islands at Corfu, and in 1859 they moved to Queensland when Bowen was appointed Queensland's first Governor.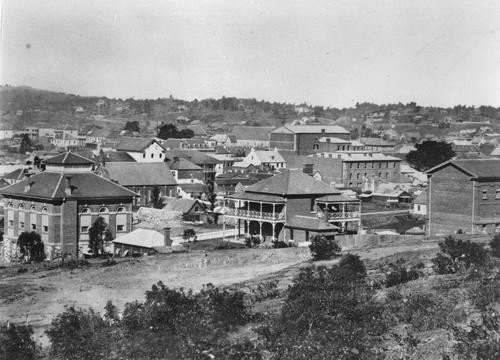 Lady Bowen Hospital in Brisbane ca. 1875. John Oxley Library, State Library of Queensland. Neg 67013
During Lady Bowen's short residence in Queensland she worked tirelessly for charitable concerns, including the establishment of the Lady Bowen Lying-In Hospital and the Diamantina Orphanage. In 1989 a life size statue of Lady Bowen was unveiled by Governor Sir Walter Campbell outside the Greek Club, West End, Brisbane.
Further reading:
1. Christy Kosmas Freeleagus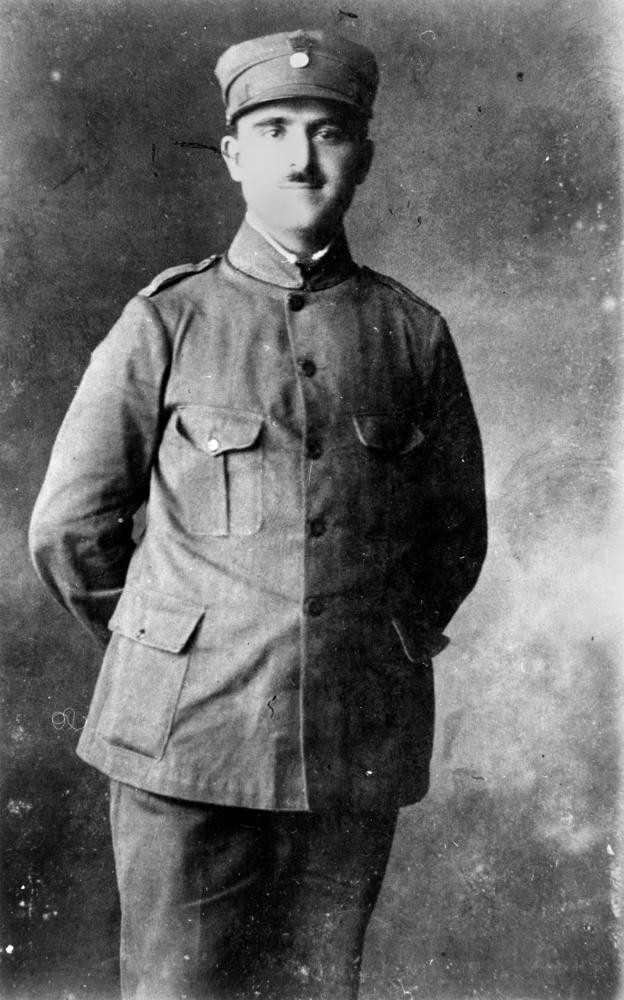 Christy Freeleagus wearing the Greek army uniform ca. 1922. John Oxley Library, State Library of Queensland. Neg 49875
Christy Kosmas Freeleagus (Christos Frilingos) was born in 1889 at Frilinganika on the island of Kythera, Greece. He migrated to Australia with his brother Peter in 1901, later settling in Brisbane and becoming a cafe owner. His remaining brothers eventually joined Christy and Peter in Brisbane, and in 1911 the family established Fresh Food and Ice Co. Ltd., which became one of the State's biggest wholesale and retail food chains, with Christy the managing director.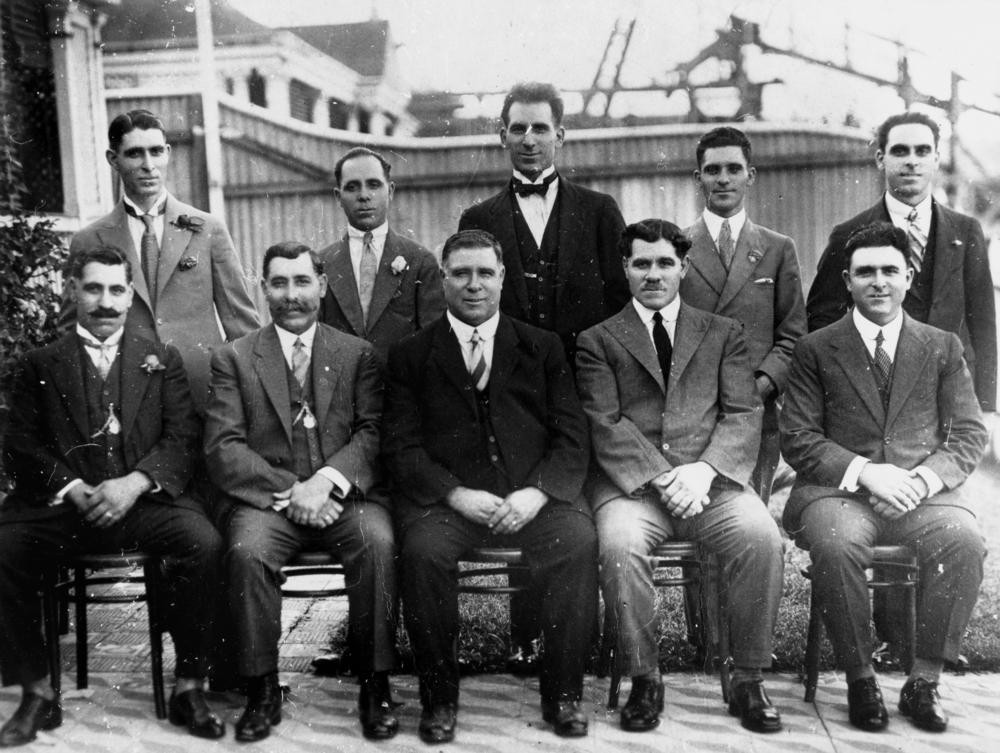 Freeleagus brothers ca. 1929. Back: Dennis, Nicholas, John, Frank and Charles. Front: George, Jim, Peter, Anthony and Christy. John Oxley Library, State Library of Queensland. Neg 50133
In addition to his business pursuits, Christy was a passionate believer in the future of Brisbane; as well as supporting further Greek migration he also desired to make his Greek heritage better understood in his new home. In 1919 Christy was appointed Consul-General for Greece to Queensland. Christy Freeleagus was a true pillar of the Brisbane and Greek Community; his many endeavours include being a leader of the Chamber of Commerce, a founding member of both the Royal Automobile Club of Queensland (RACQ), and of the first Greek Association, as well as being a Freemason and a member of several choral societies.
Further reading:
Comments
Your email address will not be published.
We welcome relevant, respectful comments.