Elders and community gathering with opening of the Deadly Threads showcase
By Christina Canendo | 7 May 2021
The Deadly Threads showcase opened to the public on Saturday 27 March 2021 and kuril dhagun held it's first Elders and Community Gathering for 2021 to coincide with the opening. Deadly Threads is a showcase of singlets, shirts, polos and jerseys created by Aboriginal and Torres Strait Islander peoples from across Queensland. It explores the significance of these pieces as symbols of identity, celebration and unity. They have been developed to protest, commemorate special occasions and historical events and tell stories of Aboriginal and Torres Strait Islander history and cultures.
We encouraged community to wear their own 'deadly threads' and it was great to see all the vibrant colours, intricate designs and different ways of promoting their organisations, achievements, Elder groups and more. We started the gathering with yidaki (didgeridoo) playing by 13 year old, Jykell Thompson, who was a little nervous to perform in front of people for the first time. He really did an amazing job and we were proud to be his first-time live audience. Jykell's Aunty, Deborah Sandy and daughter Shaniah Thomason with the grannies, from the Chepera Yugara dance group then performed a number of traditional dances while Shaniah sang in Yugara language. The dances welcomed community to the event and to Yugara country, as well as welcomed the many items featured in the showcase that have travelled from all over Queensland. Community were also asked to join in and learn 'Head, Shoulders, Knees and Toes' in the Yugara language. It was a wonderful moment to see young and old learning the words and performing the movements. Deb's father, Uncle Des Sandy then provided the formal Welcome to Country and in usual Uncle Des fashion, by we found ourselves listening intently as we followed him on a learning journey as he spoke.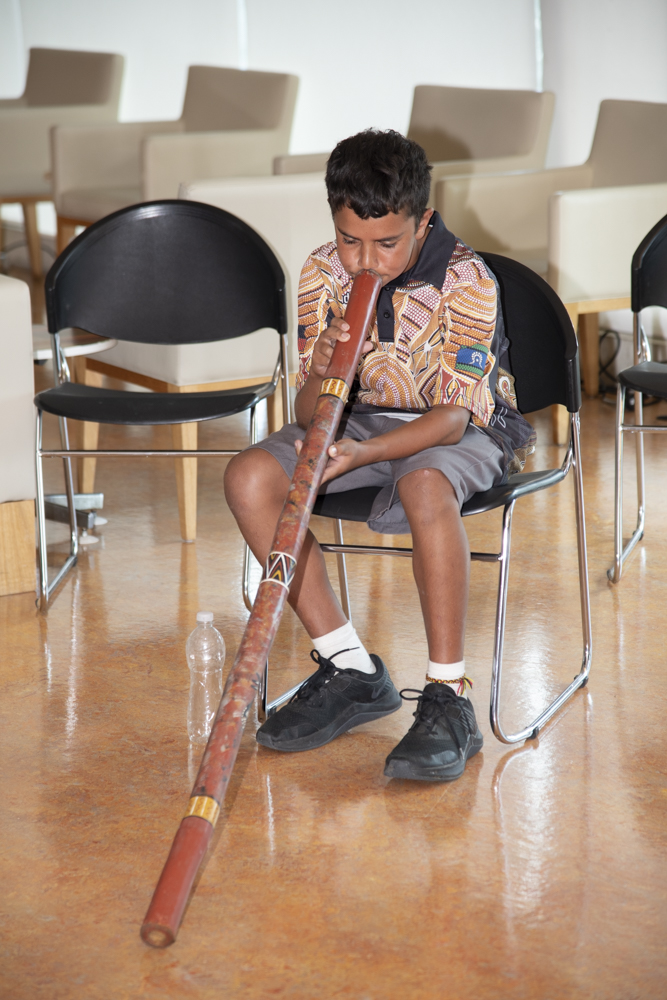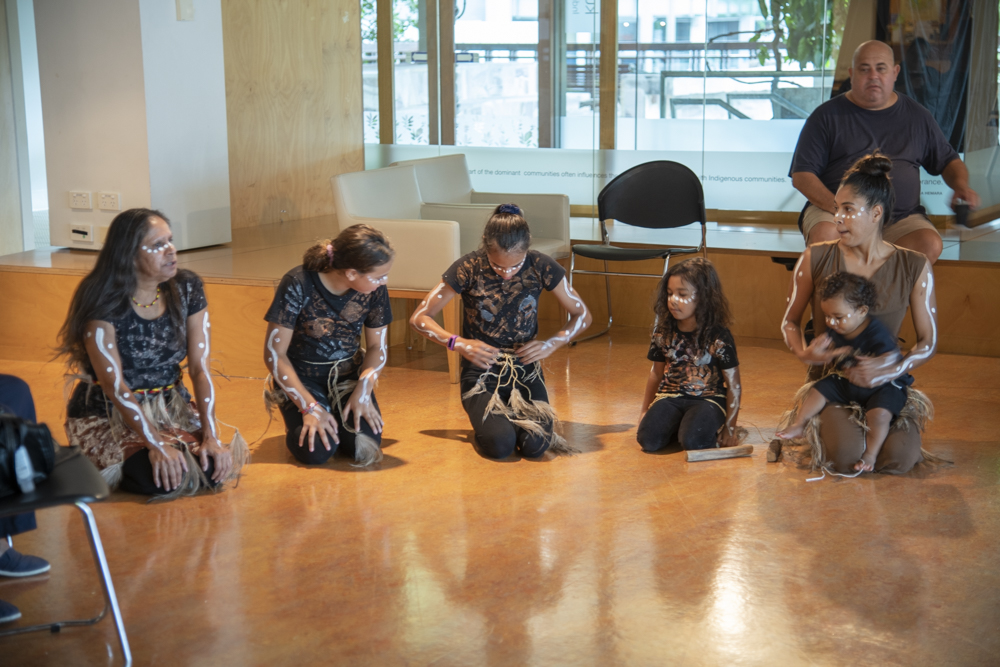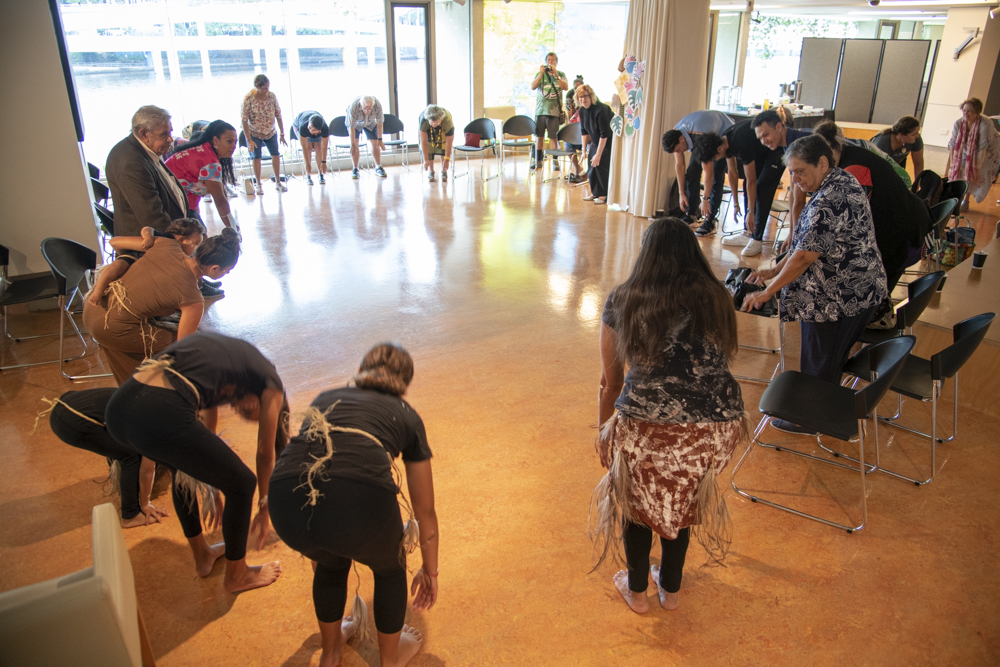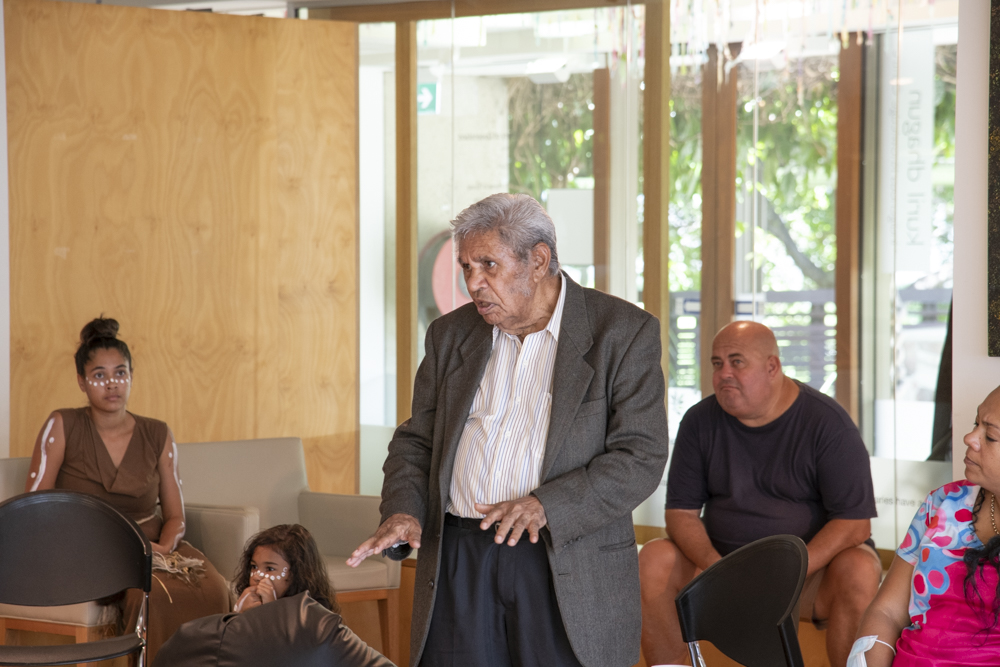 We opened up the discussion by talking about the significance of the Deadly Threads showcase and asked community to share what their shirts represented. This led to a great conversation about the diversity of clothing designed by First Nations people that were worn by community. We heard stories about shirts representing a range of topics from Elders groups, sporting teams and environmental awareness, all with the common theme of being 'black and proud'. We loved hearing the stories of how community received their shirts or what drew them to buying them. What was evident, was that each and every shirt meant something personal to the owner, whether it was in representing something or someone, everyone felt passionate about what they wore and this is exactly what Deadly Threads is all about.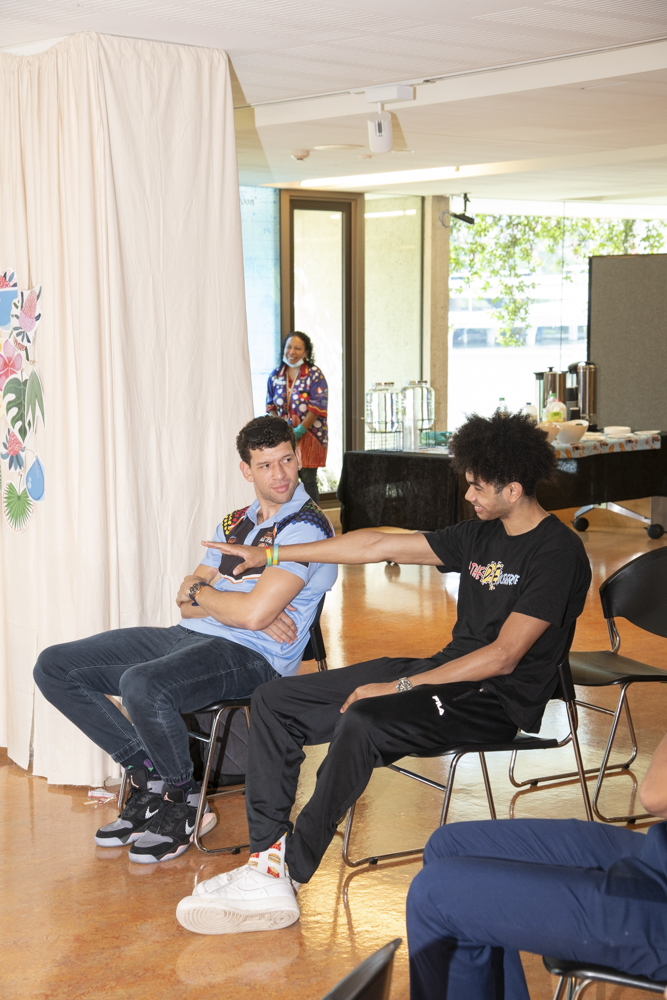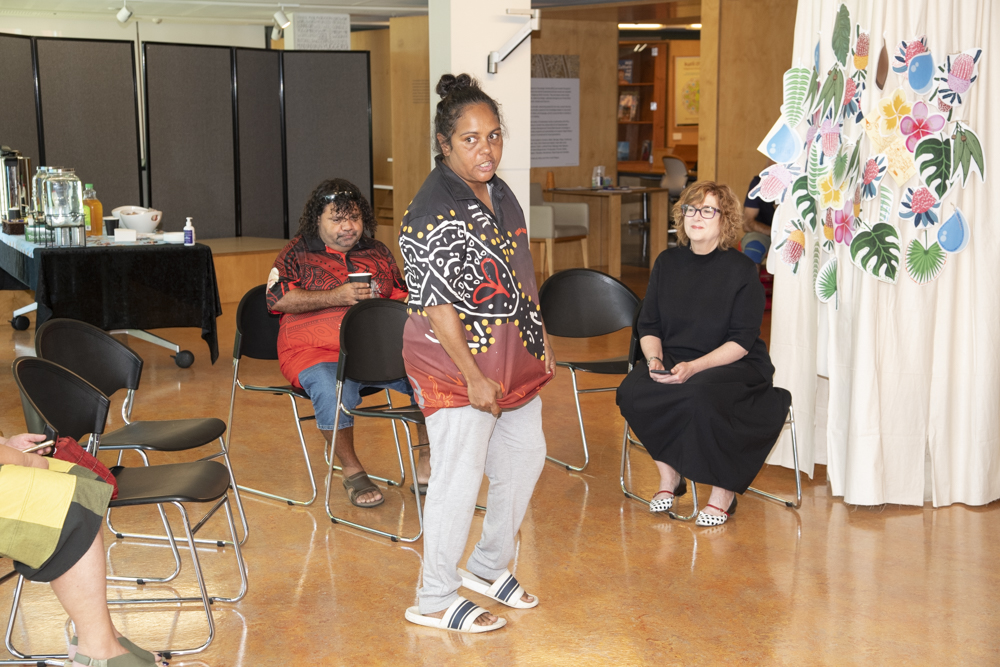 We were treated to the first curators tour of the Deadly Threads showcase with curator, Louise Hunter, from our Indigenous Services team based in Cairns. Lou provided the background of the showcase concept, as well as her experience in curating the items from the many individuals, organisations and sporting codes who each contributed items you see in the showcase. Throughout the tour it was great to hear Lou's personal stories about collecting the items and there were many laughs, comments and questions and we loved seeing this interaction between our visitors and staff. Afterwards, we asked Lou what her thoughts were about this event and she said, "I had the pleasure of showing Elders and community through Deadly Threads, the current showcase at kuril dhagun. It was a wonderful morning to gather and present the items on display and talk about some of the significant pieces. I really enjoyed it."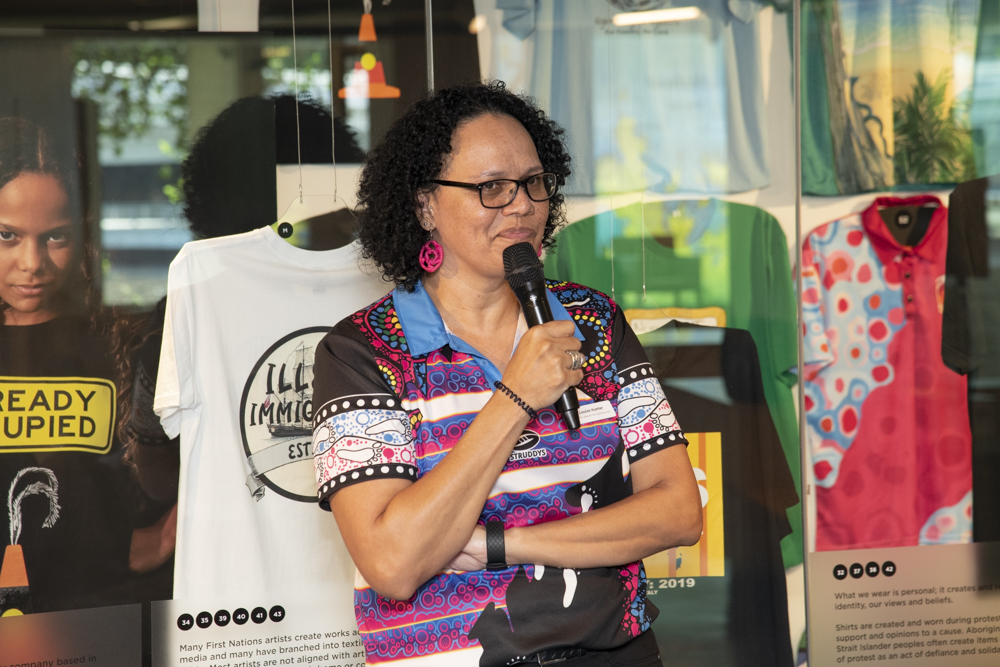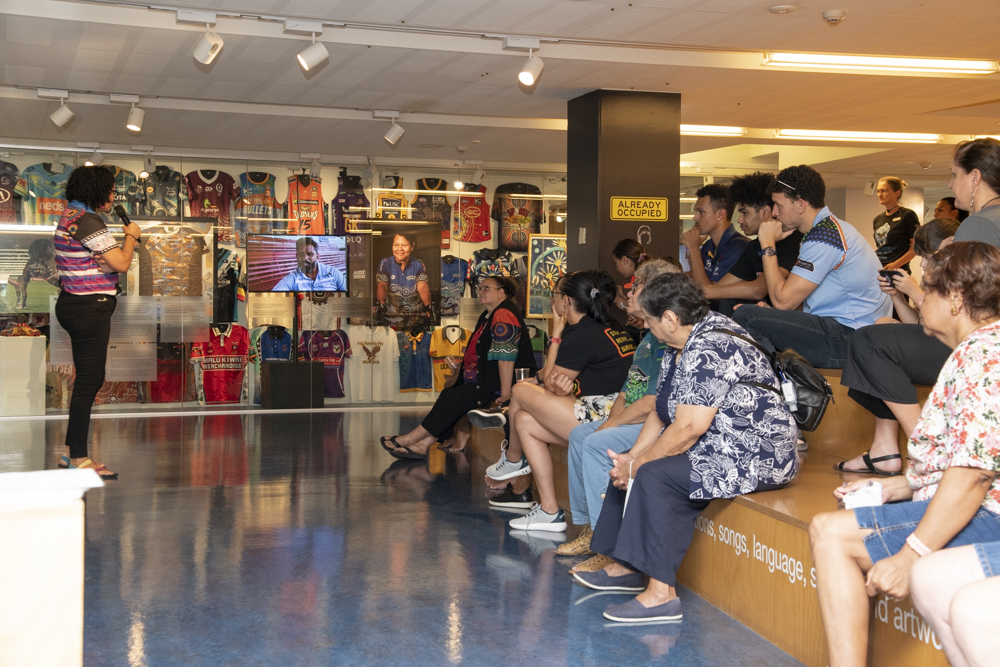 We finished the event with a pop-up 'photo booth' where participants could get their photos taken and this was a hit for young and old. We'd like to thank all the community members who attended, as well as the staff who helped bring this event together.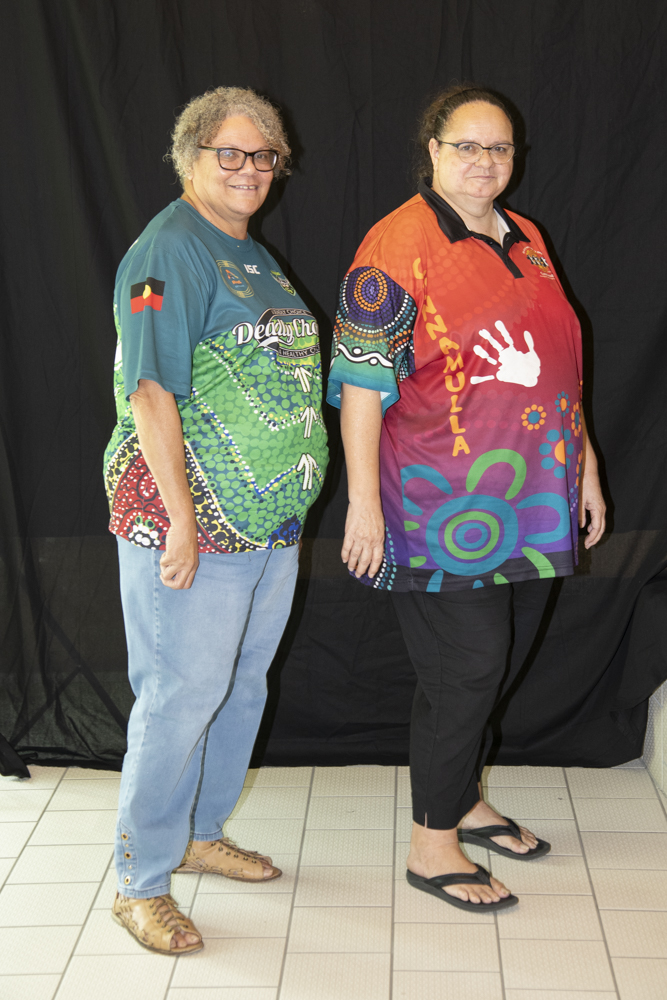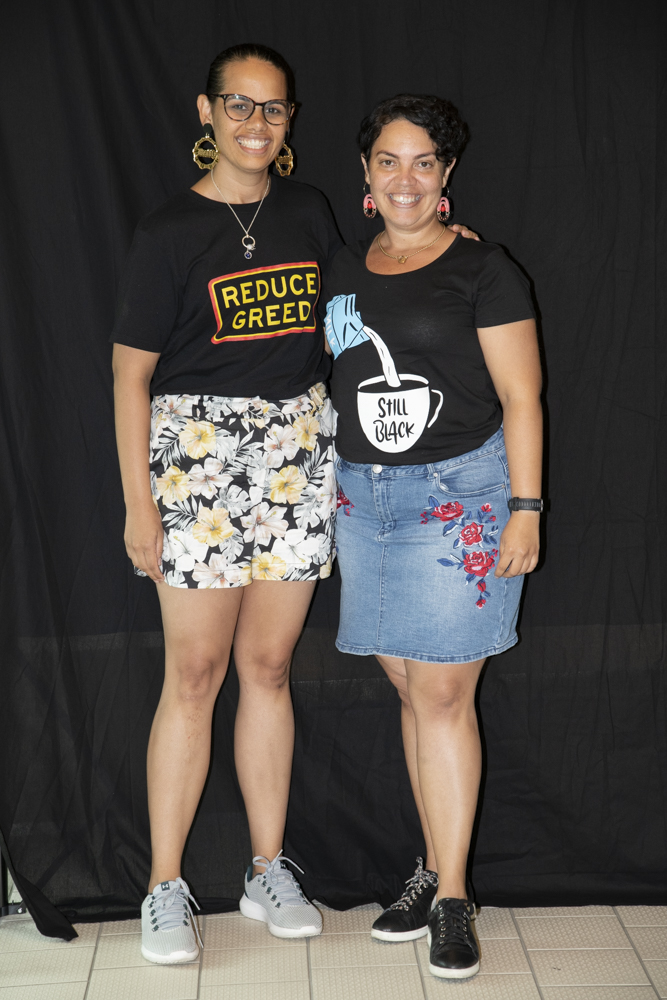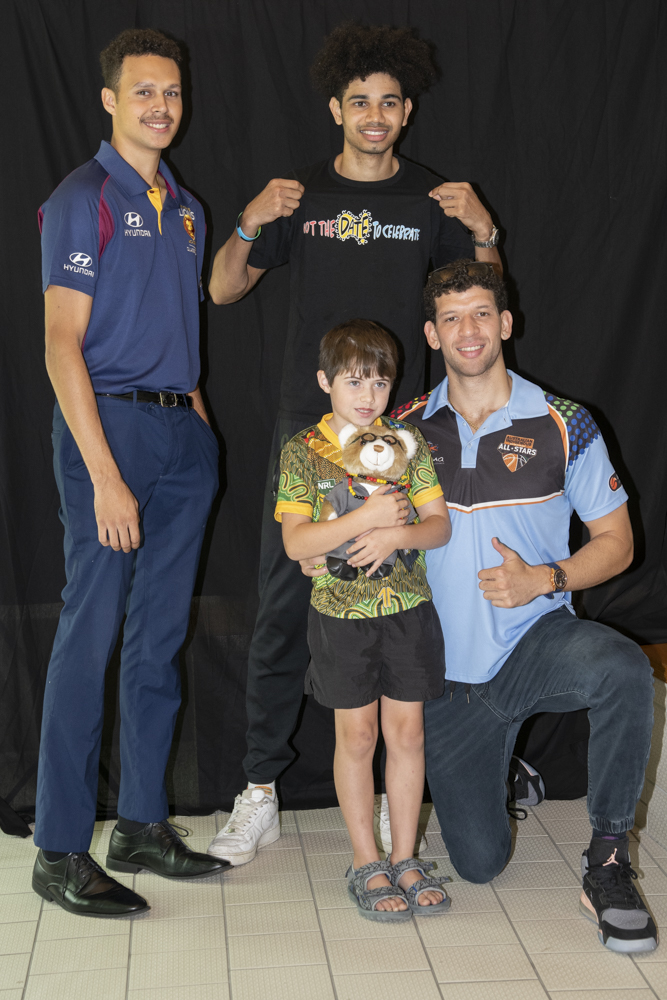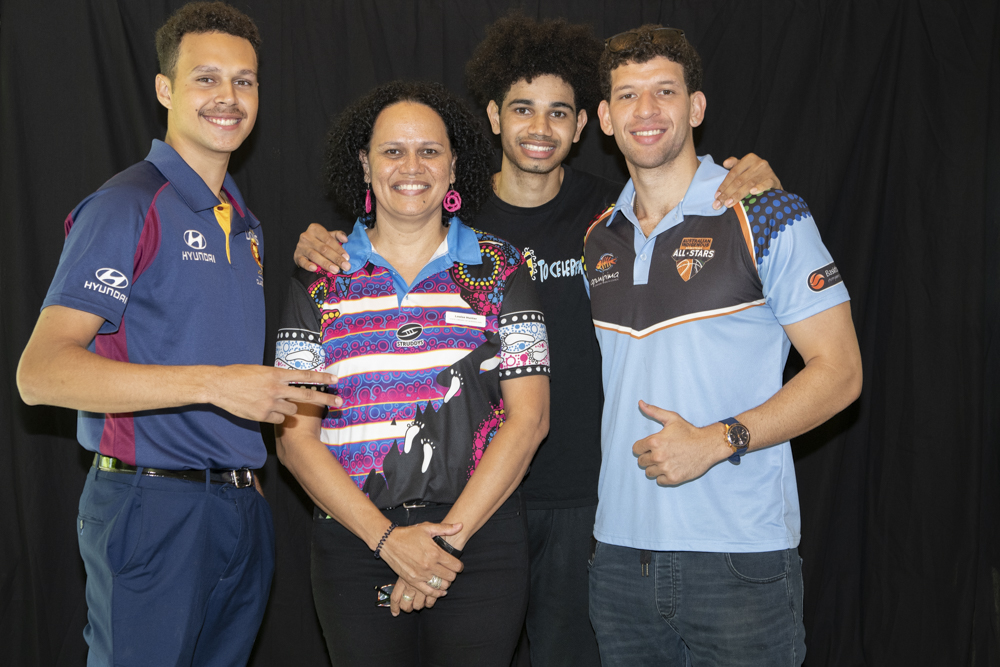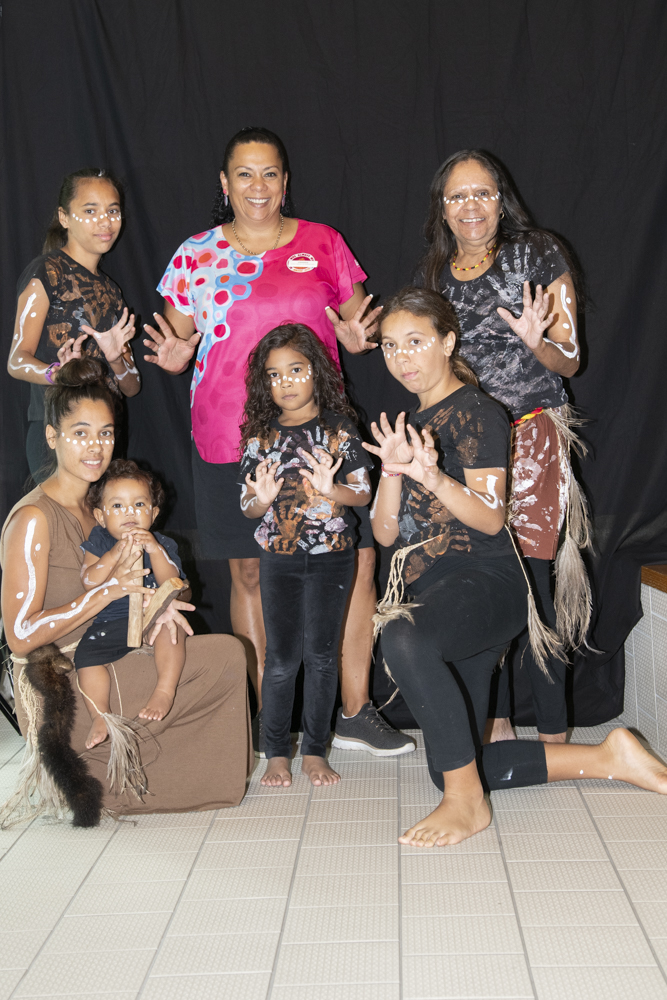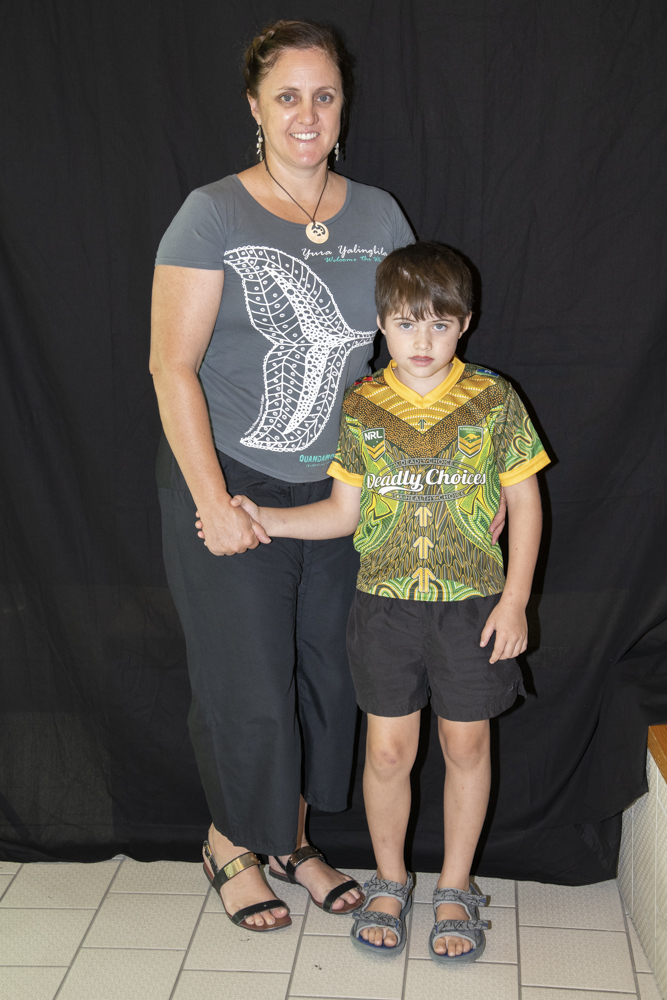 Deadly Threads showcase and programming
Comments
Your email address will not be published.
We welcome relevant, respectful comments.