Dive deep into GIF making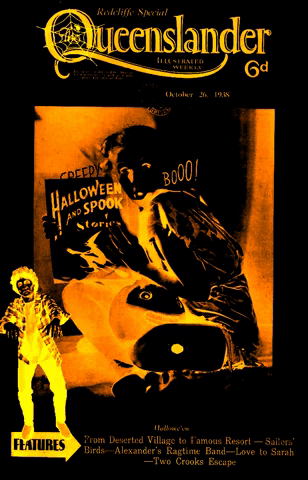 Before you go any further have you read our previous blog about GIFs and how you can access State Library of Queensland's open-source, non-copyright images from our collection to make GIFs?
More on GIFs
Last month we shared our excitement about GIFITUP, an international GIF competition that encourages cultural history buffs, content producers, and curious creators to remix and reimagine items from cultural collections around the world. This month we're diving a little deeper and getting nerdy about what exactly a GIF is, and how they are evolving in the digital ecosystem.  
The humble GIF is now a grown up and matured file extension format – originally born on June 15th 1987 (it is technically only two days older than the author of this blog!) The GIF was created by developers seeking to create a simple, flexible file format for lower-resolution pictures. GIFs grew in popularity due to the ease in which they were able to be shared on the Internet, however underlying this practical adoption, is a cultural phenomenon. In the age of easily accessible high fidelity digital assets, the GIF presents a nostalgic opportunity to share humour and banter in a visual format, conveying irony, or creative concepts that often fall short in text. The GIF is now ubiquitous in contemporary communicative environments, across text, email, social media, dating apps and workplace communication platforms.  
GIFs as valuable art
At the more experimental side of the spectrum, GIFS are growing in popularity with content creators turning their GIFs into NFTs (unique digital artworks) to be sold and traded. Increasingly, artists working in 3D modelling, augmented and virtual reality are creating GIFs with their digital artworks. GIFs are also being used to communicate data in more dynamic and interesting ways through scale, movement and composition.   
As an art form, GIFs offer an opportunity for people to create looping animations that are infinite, and their simple format allows people to take existing content, such as cultural heritage collections and reimagine them anew as new pieces of art, ready to be digested by contemporary audiences.
This is where you come in! At State Library of Queensland there is a rich collection of photos and moving images that are under a creative commons license, free and available for you to reinvent.  Last month we encouraged you to jump into the State Library of Queensland digital collection and get GIFing with the easy-to-use GIPHY platform. For those playing along at home, we wanted to encourage you to step up your GIF game, and take it one step further. By using software such as GIMP or Photoshop, you have the ability to create more engaging and creative GIFs. Sounds complex? It's not! All you need is a love of cultural heritage and a curiosity to learn more.  
Go from basic to advanced GIF making  
IF you are keen to get more advanced in your GIF making, you can take advantage of the State Library subscription to LinkedIn Learning, a treasure trove of amazing resources, such as this one on how to create GIFs in Photoshop.  All the information on how to access Linkedin Learning is available here.  
Additionally, to make it a little easier we have put together a quick how to guide for using Photoshop to create GIFs on our wiki. We've drawn on the State Library of Queensland collection, and remixed one of the iconic Queenslander magazine front covers. Check it all out here.
Our Digital Media Lab, at The Edge, offers you free access to both GIMP and Photoshop (along with the whole Adobe suite).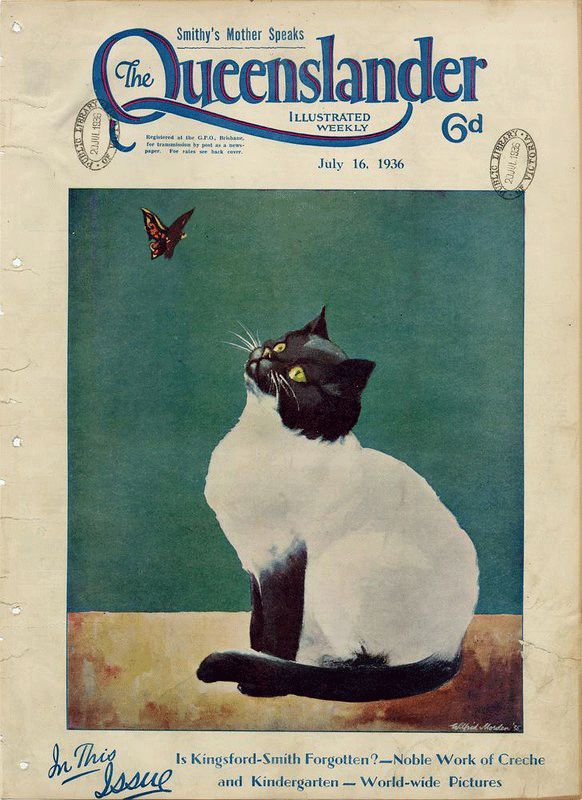 Share your GIFs
Have a look at some of the GIFs created using State Library's open-source collection items.  We'd like to add YOURS.  Email your GIF to us
Author: Sarah Winter, Program Officer, Applied Creativity, State Library of Queensland