Delpratt Family Function
By JOL Admin | 20 September 2012
On Monday 17th September members of the Delpratt Family joined State Library staff to celebrate the completion of digitization of the Maurice George Delpratt Collection. This collection comprises the correspondence of Sergeant Maurice George Delpratt who was captured at Gallipoli and held as a prisoner of war in Turkey until the end of hostilities in 1918. The moving and informative letters were written to his family who were from Tamborine in Queensland The two hundred or so letters and postcards span a three and a half year period and vividly describe the conditions in the prison camp and later his journey to London after the end of the first World War.
Eleven members of the Delpratt Family, spanning three generations, attended the function and included Maurice George Delpratt's three daughters; Professor Emeritus Janet Delpratt AM, who was instrumental in donating the collection, Mrs Catherine Hambling and Mrs Barbara Johnson.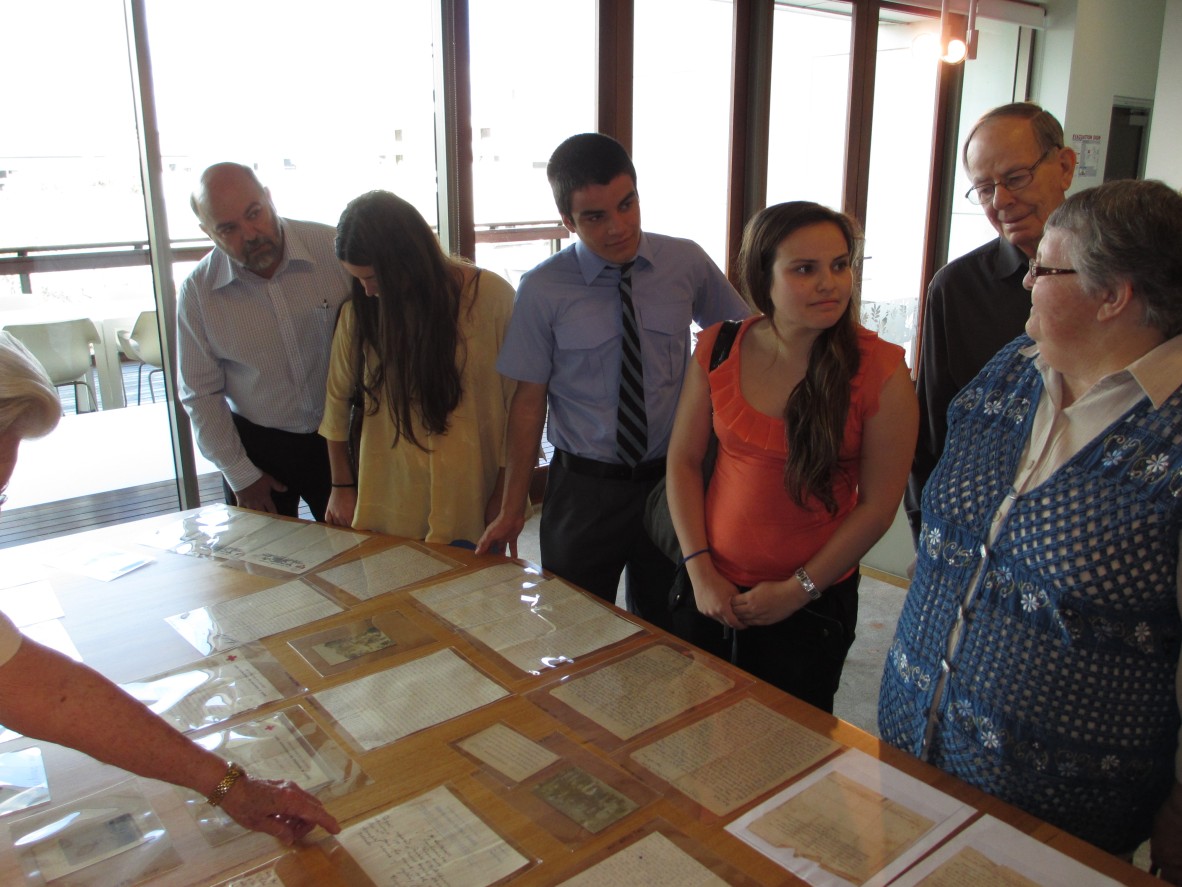 Members of the Delpratt Family viewing items from the Maurice George Delpratt collection
Louise Denoon, Executive Manager of Queensland Memory, welcomed the family and thanked them for this highly significant donation, also paying tribute to the many State Library staff who had been involved in the accessioning of the material and the digitization process. Professor Delpratt then gave a moving tribute to her father, remembering him as a humble man with a wonderful sense of humour who felt incredible guilt about being captured and therefore unable to serve his country.
Louise Denoon, Executive Manager Queensland Memory, welcoming family and staff to the event.
Simon Farley, Manager of the Arts Portfolio, contextualized the collection by providing an overview of the World War I material held in the John Oxley Library. This material includes nominal rolls, photographs, photographic albums and diaries, including the 2nd Light Horse Association Records 1914-1920 (OM77-14). This collection comprises the diaries and journals of the Reverend George Green and includes information about Maurice George Delpratt's brother, Bertram Barnard Delpratt, who fortunately also survived World War I and returned to the family.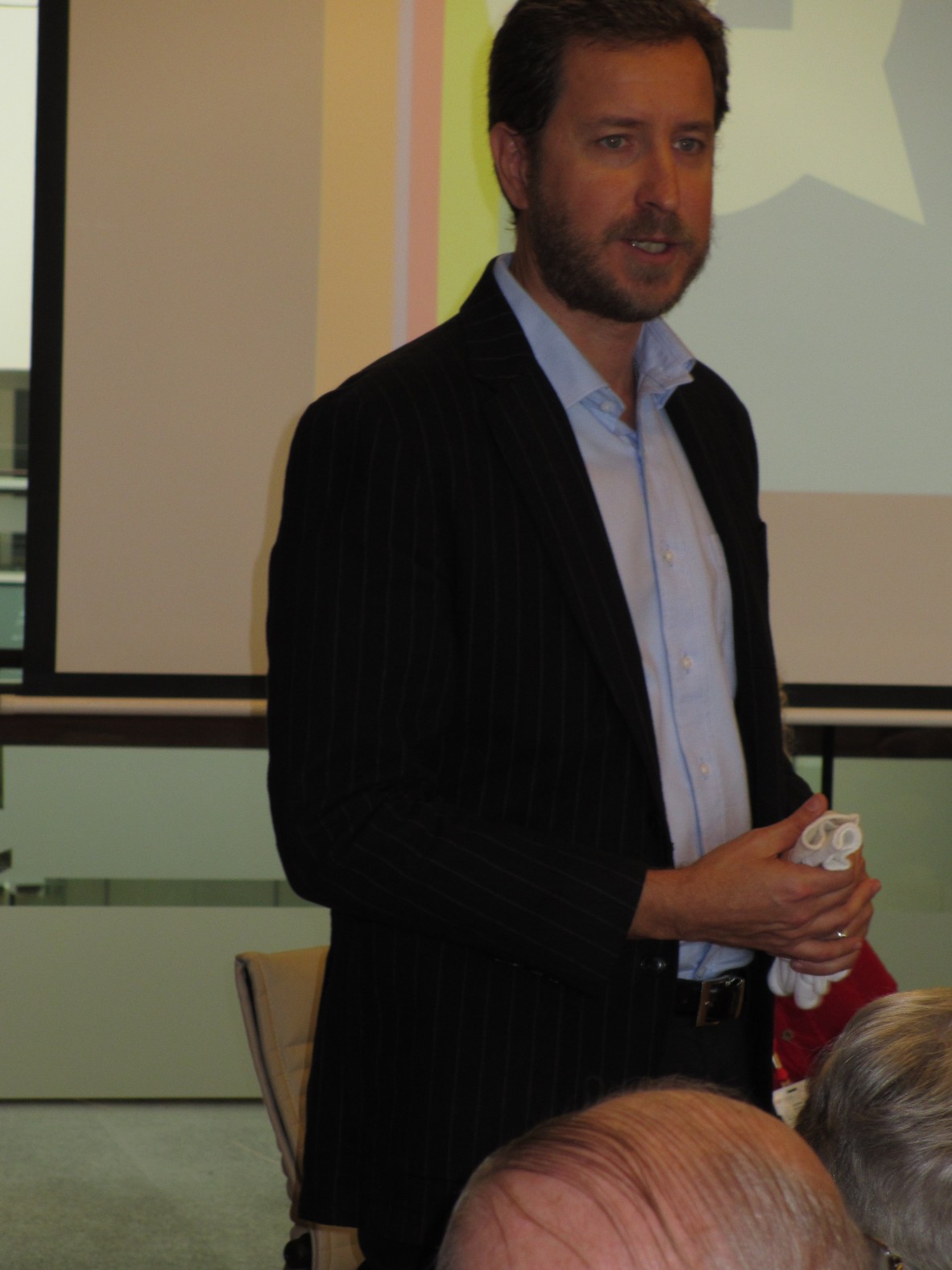 Simon Farley presenting an overview of World War I material.
State Librarian, Janette Wright, handing copies of the collection to the family.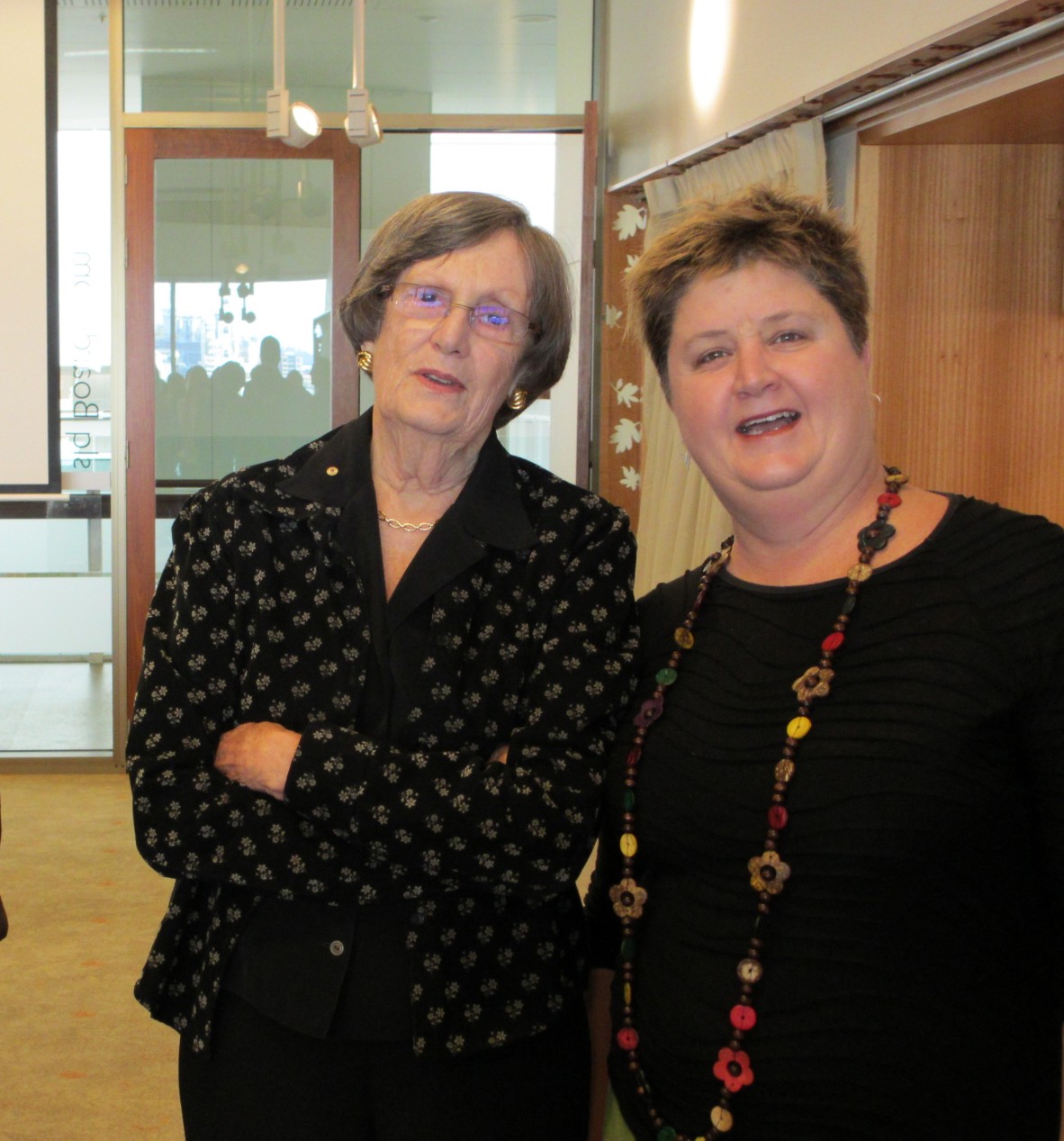 Professor Delpratt and Louise Denoon, Executive Manager Queensland Memory.
The
Maurice George Delpratt Correspondence
(Acc: 28115, Boxes 16808-16809 O/S A3) may be viewed at the John Oxley Library. The digitized collection will shortly appear on our One Search catalogue.
Lynn Meyers - Original Materials Librarian, State Library of Queensland
Comments
Your email address will not be published.
We welcome relevant, respectful comments.