Deepen the Conversation - Black Opium Symposium
By Simon Farley, Heritage Collections, State Library of Queensland | 19 February 2010
Fiona Foley's powerful and immersive public artwork Black Opium is located on level 4 of the State Library of Queensland. Visitors to the John Oxley Library walk past the series of mysterious rooms that comprise the artwork on their way to the Oxley Reading Room and are often drawn into these spaces out of curiosity.
After reading Rosalind Kidd's book The Way We Civilise, which exposes the truths behind the Protection of Aboriginals and Restriction of the Sale of Opium Act, 1897, Fiona was compelled to create a work that explored the history, personal stories and legacy associated with this controversial piece of legislation.
On the evening of Friday 12 February, as part of the State Library's Deepen the Conversation series, a large crowd filled the Library's auditorium 1 to listen to two sessions in which a panel of speakers discussed the historical and political context of the artwork, as well as the artistic and aesthetic qualities of the piece.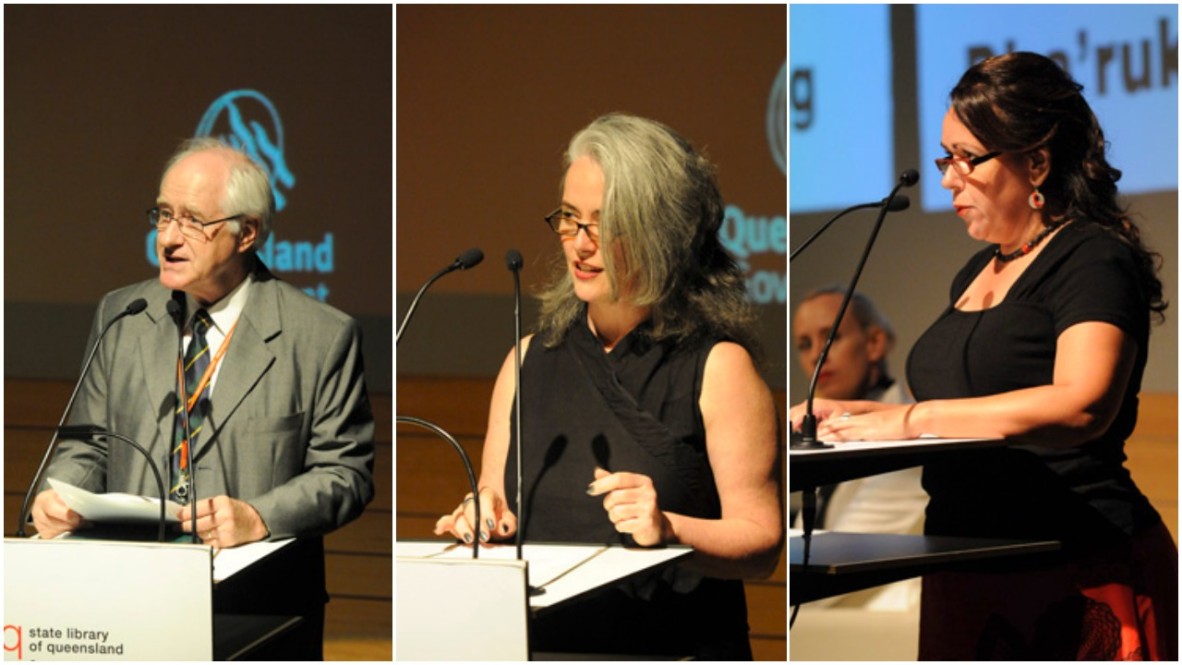 Left to right - Chairperson of the Library Board of Queensland, Prof. Roland Sussex, Arts Queensland's Robyn Daw, Fiona Foley, Black Opium Symposium, 2010
Left to right - Dr Andrew Gillett, Prof Anna Haebich, Dr Rosalind Kidd, Session 1 facilitator Simon Farley, Black Opium Symposium, 2010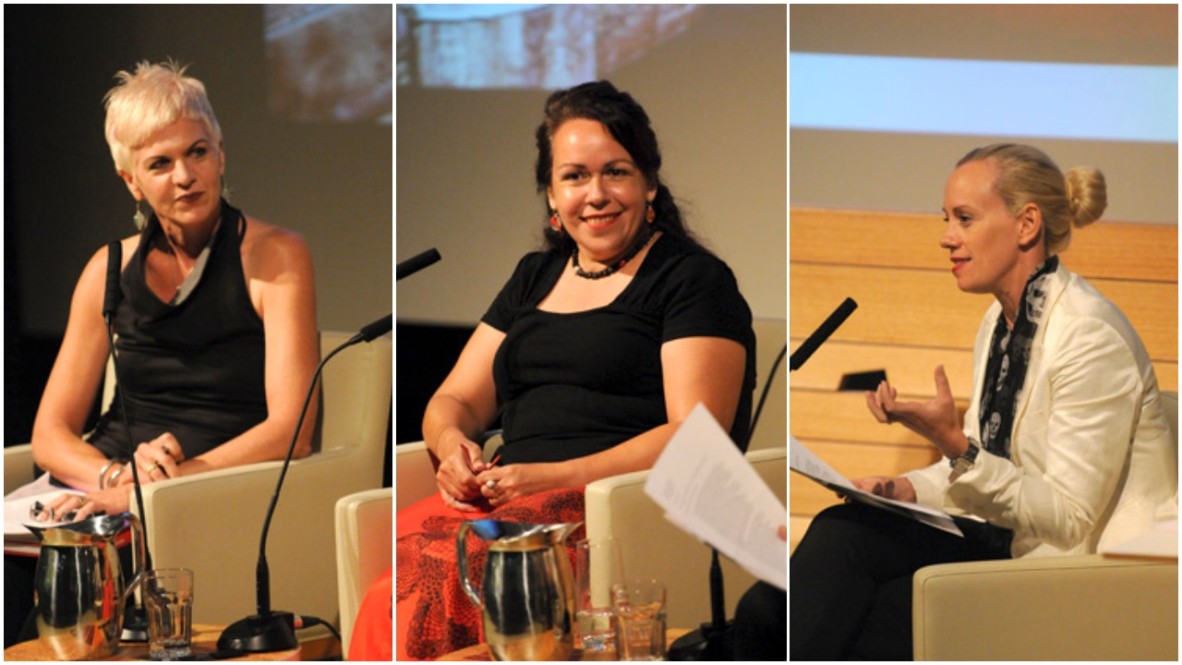 Left to right - Louise Martin-Chew, Fiona Foley and Alison Kubler, Black Opium Symposium, 2010
In session 2 Fiona Foley discussed her work with art consultant and curator, Alison Kubler and freelance writer and art critic, Louise Martin-Chew.
Many thanks to the speakers and guests who gathered to discuss this inspiring and challanging artwork and to the State Library's Annie Te Whiu for organising the symposium.
A special thankyou to Fiona Foley for creating this ideally situated, beautiful work that draws attention to race relations in Queensland history and the rich historical collections of the John Oxley Library.
Simon Farley - Manager, Client Services, Heritage Collections
Image 1 - State Librarian, Lea Giles-Peters presents Fiona Foley with flowers. Image 2 - Symposium guests visit the rooms of Black Opium. Image 3 - Fiona signing copies of "Forbidden Fiona Foley", Black Opium Symposium, 2010
Comments
Your email address will not be published.
We welcome relevant, respectful comments.