Cycling in Queensland
By JOL Admin | 18 July 2011
France is of course world renowned for its famous Tour de Franceopen_in_new with cyclists competing from all over the world including Brisbane rider Robbie McEwen who has riden in 11 Tours and of course the 2011 Australian winner of the great race Cadel Evans
Queensland also has an active cycling history of its own...
The first shipment of tricycles arrived in Brisbane in 1870 and the first race is reported to have been between a cyclist and a Cobb and Co coach from Brisbane to Sandgate. No official timing was recorded.
The initial Brisbane Bicycle Club meeting was held in 1881 at the Belle Vue Hotel. High wheel bicycles including the Penny Farthing were the only bikes available and novelty Penny Farthing races were held in the Brisbane Botanic Gardens where more riders fell off than stayed on. By 1886 Brisbane had 200 bicycles and 50 of these were used for racing.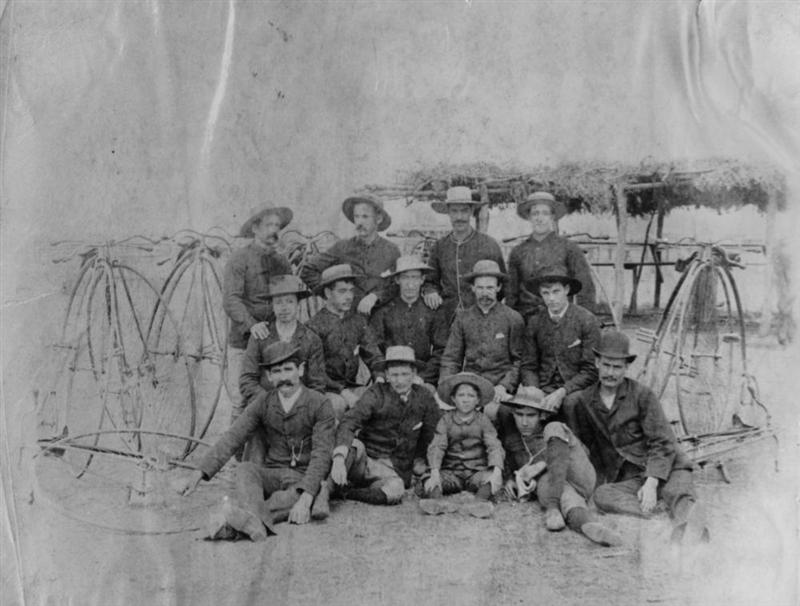 Group photograph of cyclists taken in Charters Towers, Queensland, ca. 1887 John Oxley Library image number: 75023
The Safety bicycle most like the bicycle we know today, was introduced into Australia in 1891 and cycling clubs boomed in the 1890s with the Brisbane Cyclist published for members in 1890. Tandem pacing, record breaking, century runs, cyclist versus runner and motor pacing were all features of the early years of cycling.
Leslie Cecil - John Oxley Library image number 40747
The first Queensland championship was held at the Breakfast Creek Sports Ground in 1891 and was won by Lou Isles. Isles also rode long distance, riding from Brisbane to Sydney in 1891 a 700 mile trek which he completed in 7 days. Imported bicycles cost £30 although local bicycles could be bought for two pound ten. Successful Queensland riders of the day included Ben Goodsen, Billy Dowd and Percy Davies.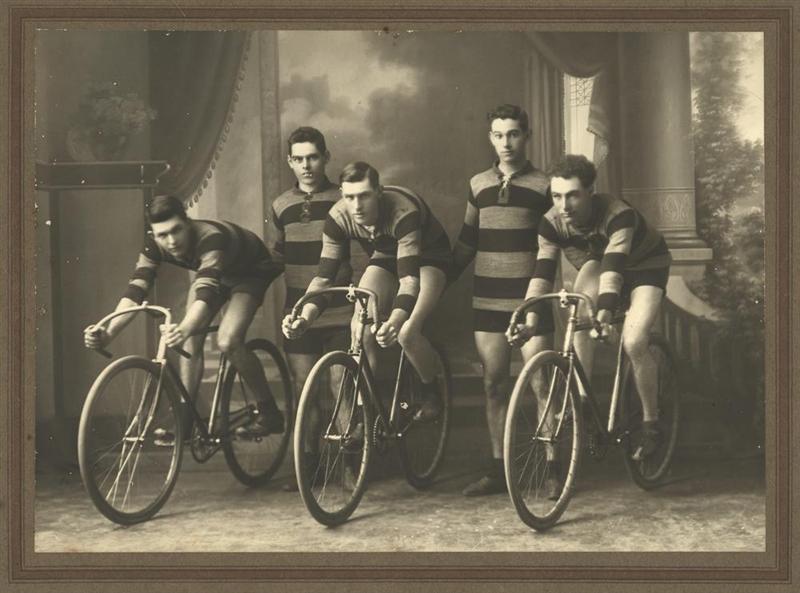 Cycling club members in a photographic studio, ca. 1923 - John Oxley Library image number 237336
In 1895 a record of 1 hour 2 minutes and 10 seconds was set by George Stombaco for a 34 kilometre race over rough dirt roads from Brisbane and Cleveland. That same year, The League of Queensland Wheelmen held a Christmas Carnival with over 8000 attendees. Brisbane wasn't the only town with a club as Maryborough, Townsville, Ipswich and Rockhampton also had successful clubs.
Karen Hind
Librarian, John Oxley Library
Comments
Your email address will not be published.
We welcome relevant, respectful comments.