Cracknel Road Estate, Annerley [Tarragindi], 1924 (Map of the Week)
By JOL Admin | 27 February 2017
State Library of Queensland has an extensive collection of historical maps of Queensland, some of which have been digitised and can be viewed online.
Cracknel Road Estate, Annerley, Brisbane, 1924. John Oxley Library, State Library of Queensland
This Brisbane real estate map from 1924 advertises 312 allotments of land for sale at the Cracknel Road Estate. The map states the land is located in Annerley, however these streets are now part of the suburb Tarrigindi. The allotments were situated along Cracknel Road (inconsistently spelled - now Cracknell Road), Laura Street, Esther Street, Kivas Street, Kenneth Street, Tarragindi Road, Gillmore Street and Downes Street (part of which is now Benbow Street).
Prior to the sale, which commenced on August 9, 1924, extensive publicity was published in Brisbane newspapers.
"On August 9, Messrs Marcus Lyons and Winning are opening for sale Cracknel-road estate. This is an area that was years ago known as The Wilderness, and was then owned by Mr H.G. Wilson, who had his home there. Mr Wilson subdivided portion of the estate years ago, which is now covered with houses. The Cracknel-road Estate Limited purchased the remainder, and have now subdivided it into 312 beautiful building sites, and are having their opening sale on August 9... A line ride in an Ipswich-road tram to the junction of Ipswich-road and Cracknel-road (Chardon's Hotel) gives to the prospective buyer a little idea of the magnificence of this site, for the estate is at the end of Cracknel-road. Everywhere approaching the estate there are attractive houses, with beautiful lawns and gardens. (The Daily Mail, August 5, 1924)
Advertisement, Daily Standard (Brisbane), August 2, 1924
Advertisement, The Telegraph (Brisbane), August 9, 1924
On October 21, 1924, Brisbane's Daily Mail newspaper reported that to date £15,830 of land had been sold.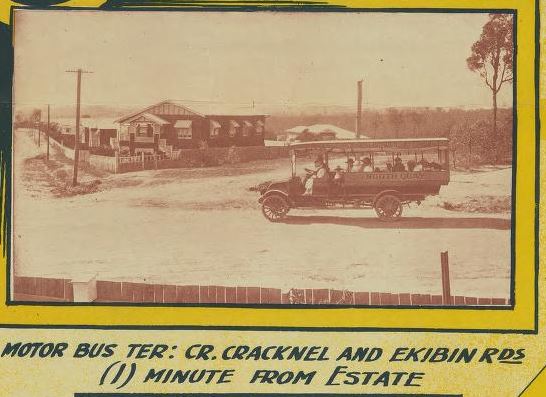 Image from the Cracknel Estate Map. Cr. Cracknell and Ekibin Roads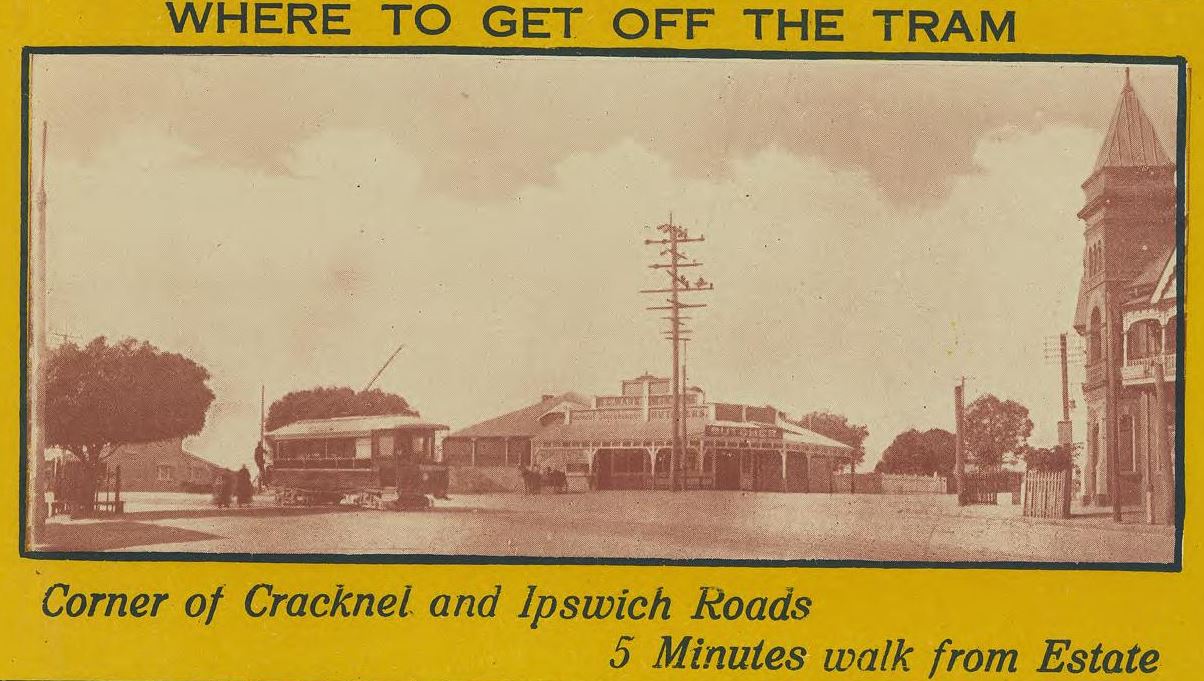 Comments
Your email address will not be published.
We welcome relevant, respectful comments.