Connecting to collections about the Sunshine Coast
By JOL Admin | 12 February 2015
Many different groups, individuals and organisations maintain Queensland heritage collections and items.
In 2014 State Library partnered with the Sunshine Coast Council to run a pilot program of workshops supporting the heritage organisations in the region.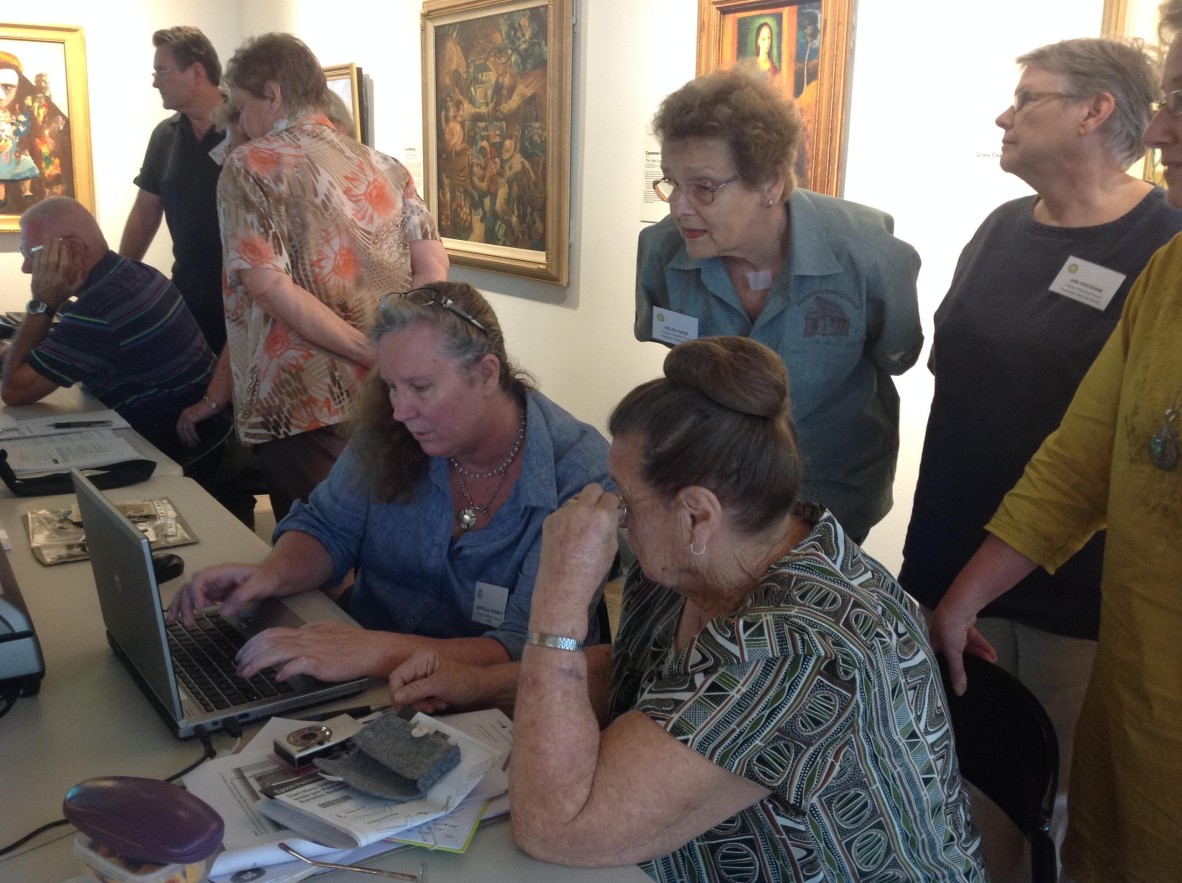 Participants attend digitisation training, Nov - Dec 2014
Participants attend digitisation training, Nov - Dec 2014
The program comprised five days of training spread over several weeks. Participants discussed a STACK framework exploring unique collections (Stuff); various Tools; aspects in support of Advocacy, Capacity within each organisation; and how to manage new Knowledge. Members experienced digitisation and explored ways to share information online. The outcome was a renewed heritage network on the Sunshine Coast and an ongoing commitment by the Sunshine Coast Council and heritage program.
Staff from State Library worked with dedicated and knowledgeable participants. Represented were:
Putting skills into practice, the group chose practical projects to showcase digitised content using the theme 'changing landscapes of the Sunshine Coast'.
Explore Sunshine Coast Changing landscapes on Historypin and blogs:
Buderim's first golf course - Buderim Historical Scoiety
Climbing the mountains - Peachester History Committee
Kawana Island, Sunshine Coast - Sunshine Coast Heritage Library
Bankfoot House - Friends of Bankfoot House
Discovering Emundi - Eumundi and District Historical Association
Penelope Lau and Anne Scheu, State Library of Queensland
Comments
Your email address will not be published.
We welcome relevant, respectful comments.