Collection of the week - Tristram's Ginger Beer bottles (1890s to 1920s)
By JOL Admin | 4 November 2011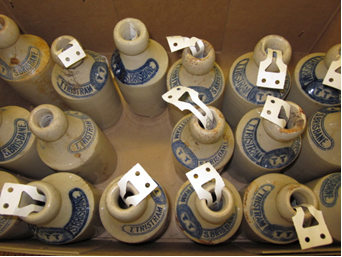 Tristram's ginger beer bottles
This accession contains eighteen stoneware soft drink bottles, found by the staff of ARCHAEO Cultural Heritage Services during the archaeological selvage work carried out on the site of the Millenium Arts Project in South Brisbane in 2004.
The bottles were found in a bottle dump and were washed, identified and described by the ARCHAEO staff. They were made by Kennedy Barrowfield Pottery in Glasgow, Scotland and the Bendigo Pottery in Victoria and were used by Tristram's Company for ginger beer.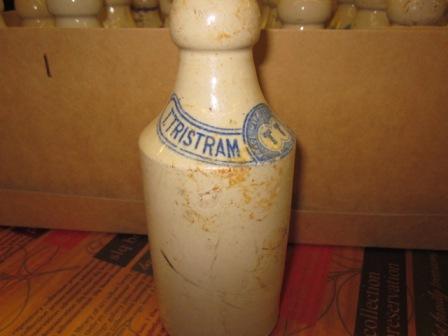 Tristram's ginger beer bottle
Tristram's was established in 1875 and is still in operation today, under the commercial name of Trisco Foods. Their soft drink factory was in Boundary Street, West End. The original building still exists under a different name--The Markets.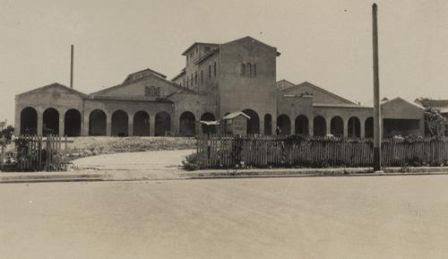 Tristram's soft drink factory at West End, Brisbane
(Image accession number: 10189/1; Collection reference: 10189, Queensland Cement & Lime Company Limited Photograph Albums, John Oxley Library, State Library of Queensland.)
References:
Report on the Cultural Heritage Selvage Operation, ARCHAEO Cultural Heritage Services (2005)
Veronika Farley
Librarian, Queensland Memory - State Library of Queensland
Comments
Your email address will not be published.
We welcome relevant, respectful comments.