Clubbed Out Roadshow
By JOL Admin | 23 November 2010
Clubbed Out is a contemporary history project being run by Pauline Bell that records the history of nightclubs in Brisbane from 1950 – 2000. The project is supported through the Creative Sparks program, a joint initiative of Brisbane City Council and Arts Queensland.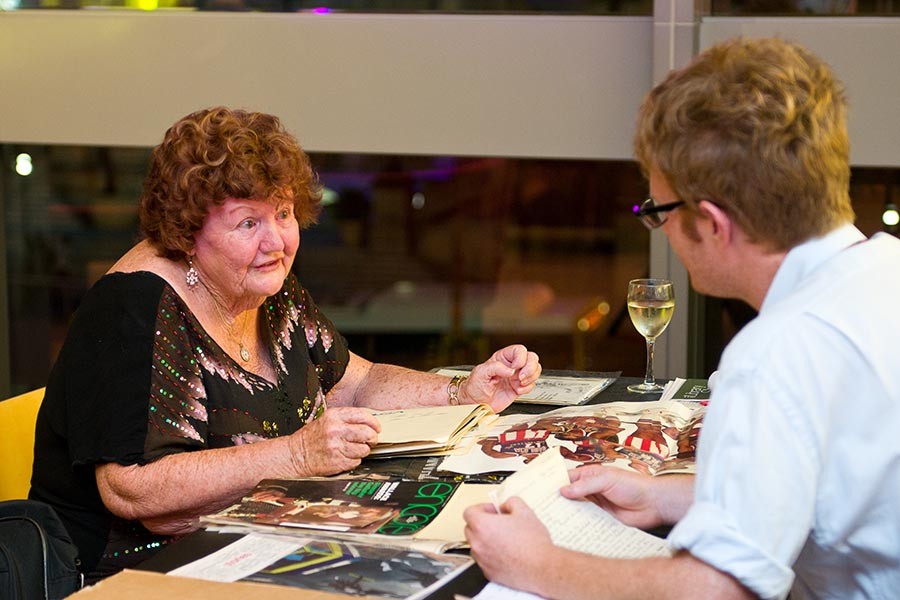 Olga and Gavin
Gavin Bannerman from the John Oxley Library attended the project's first roadshow - an event that brought people together to share their memories, photographs, ephemera and stories of Brisbane's clubs. Some of the highlights included: Tom and Louis bringing in their musician union cards from the 1960s and 1970s; Olga, ex-foyer manageress of Whispers nightclub showing her vast collection of photographs signed by visiting celebrities; and Julie, go-go dancer at the Manor Steakhouse, with images of some fabulous dance outfits. Tom kindly donated to the John Oxley a poster from the "Twist & Rock" gig at the Ipswich showgrounds in the late 1950s.
For more details on the project and upcoming roadshows, visit the Clubbed Out website.
Comments
Your email address will not be published.
We welcome relevant, respectful comments.