Charters Towers – a remarkable town
By JOL Admin | 7 February 2014
A reality, not a visualisation - in 1904 Charters Towers recorded a population of 27,500 residents due to gold mining operations established in the late 1880s. As early as 1882, the town was connected by rail to Townsville, a distance of 130 kilometres away.
The rich deposits of gold discovered at nearby Ravenswood, Millchester Creek and later at the base of Towers Hill meant that Charters Towers was considered one of Queensland's premier goldfields.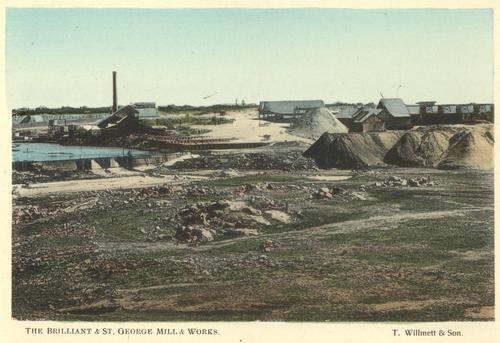 Mill and work sites Charter Towers, 1904
By 1890, Charters Towers was named Queensland's second largest city after Brisbane, operating the only Stock Exchange outside a capital city.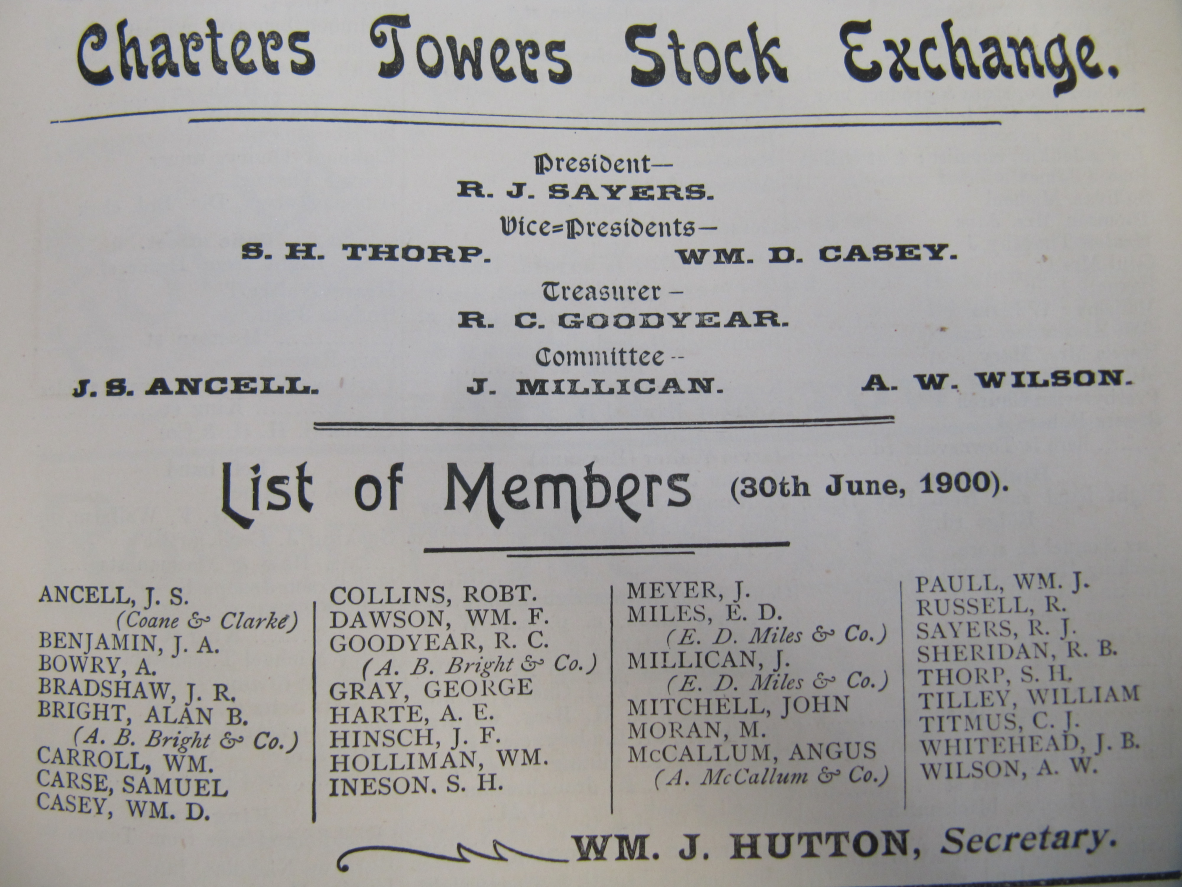 Members & Committee of the Stock Exchange, 1900
The information provided above is listed in the Queensland Post Office Directory, 1901.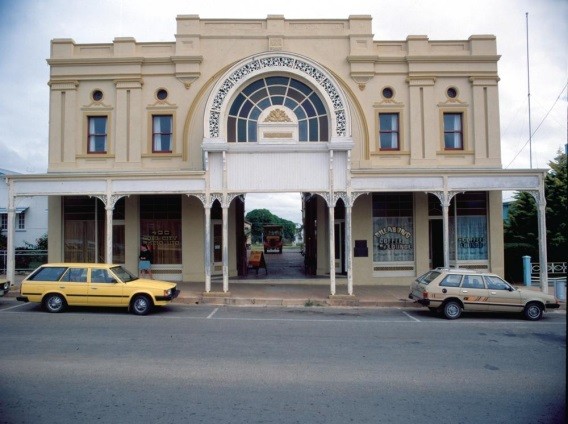 7435 Ron and Ngaire Gale Collection, State Library of Queensland
The Stock Exchange building showing the arcade in 1985.
Mosman Street Charters Towers, 1904
The buildings in the main streets of Mosman and Gill Streets still bear testament to the towns' past history and financial success.
View of Gill Street and Post Office building, 1904
Millchester Road, 1904
The hand tinted post cards used to illustrate this blog are part of Willmett's Album of Charters Towers Views, 1904 Collection APA-27. The complete set of images can be viewed on State Library's One Search catalogue.
Queensland Post Office Directory advertisement of the former Excelsior Hotel, 1901
Following a fire in March 1995, the former Excelsior Hotel was purchased by the Charters Towers City Council in 2001 and rebuilt, retaining features of the original building not damaged. In 2003 the building was upgraded to support the public library, Charters Towers Archives and the Charters Towers Excelsior Band.
Image courtesy of photographer Greg Williamson, Flickr Collection
Anne Scheu, Collections Engagement Officer, State Library of Queensland
Comments
Your email address will not be published.
We welcome relevant, respectful comments.