Central Queensland Nurses of the First World War digital story
By JOL Admin | 27 October 2017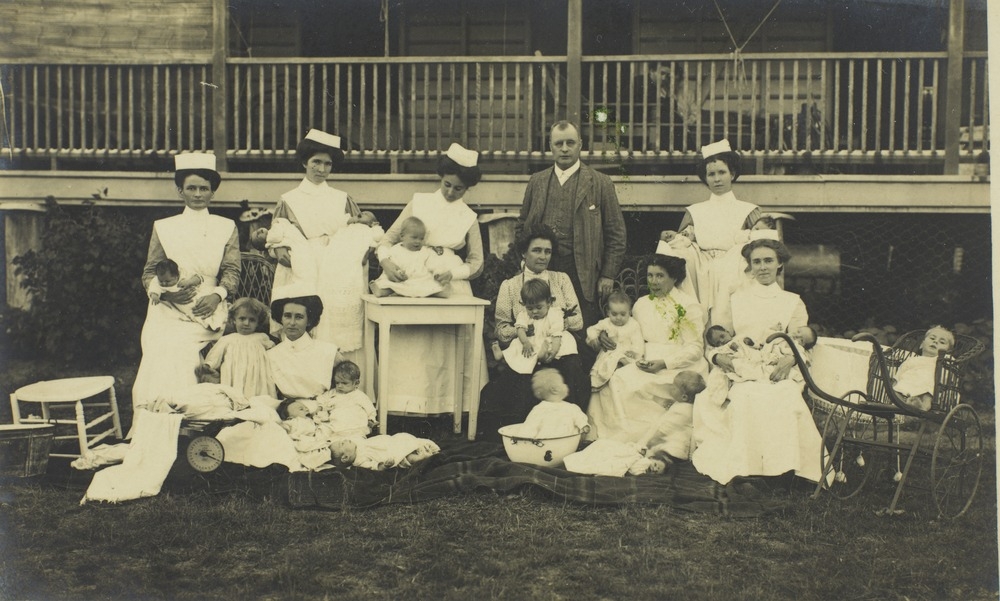 Dr Vivian Voss and staff at the Women's Hospital Rockhampton, Queensland ca. 1900-1910, John Oxley Library, State Library of Queensland Neg. 30586-0001-0040
In 2014, the Rockhampton Country Hospital Museumopen_in_new in Central Queensland undertook research aimed to identify and honour the First World War contributions of local nurses who trained at local hospitals, had a Pre-war or Post-war link to the local area, and enlisted to serve their country. Limiting the geographical area to central Queensland allowed the research to focus on Rockhampton Hospital nurse training records, archived at the Rockhampton Country Hospital Museum, as well as stories written home and printed in local newspapers. An outcome of the research was a greater insight into the achievements of these dedicated nurses, and an increased awareness of their legacy of caring.
Group of nurses who completed their training at Rockhampton General Hospital. Part of Acc. 30575 Alice Ethel Imison photographs. Image 30575-0002-0001
In the Central Queensland area 33 nurses enlisted and served in World War 1. 18 of the nurses researched trained at Rockhampton Hospital, 6 trained at Mount Morgan Hospital, 5 trained at Rockhampton Children's Hospital, 2 trained at Rockhampton Women's Hospital, and 2 trained at Gladstone Hospital. All survived their war service and so the Rockhampton district benefited not only with their return, but also 9 nurses who had trained elsewhere, served overseas and brought their skills and knowledge back into the district.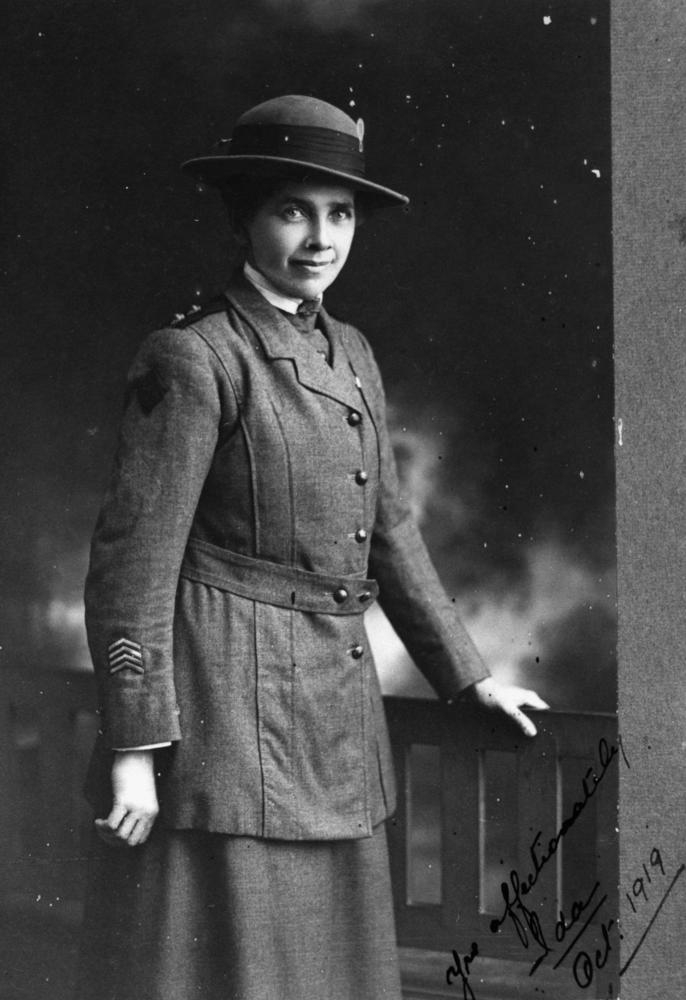 Ida Axelsen of the Army Nursing Service 1919, John Oxley Library, State Library of Queensland Neg. 168823
Elsie McLaughlin, John Oxley Library, State Library of Queensland Neg. 13915
Comments
Your email address will not be published.
We welcome relevant, respectful comments.