Celebrating Queensland teachers - Fanny Wilkinson
By Myles Sinnamon, Project Coordinator, State Library of Queensland | 29 October 2015
While October 5 is annually recognised internationally as World Teachers' Day, Queenslanders celebrate this day on the last Friday of October, due to conflicts with school holidays.
Nearly everyone has a fond memory of a special teacher who inspired them during their school days. One State Library collection item shows the appreciation felt by a teacher's pupils, with her efforts still admired decades after her retirement.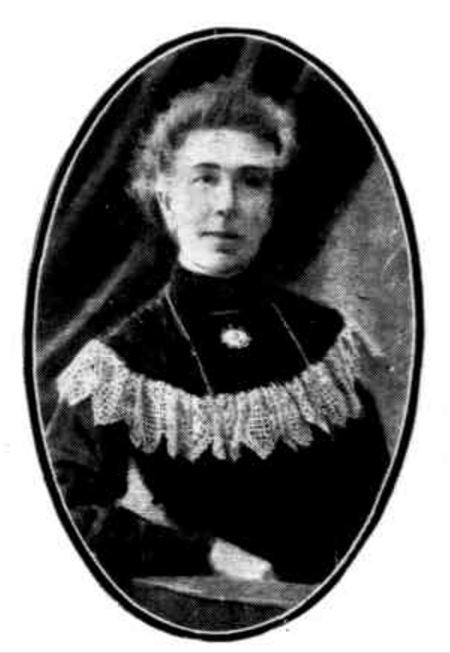 Fanny Wilkinson. Image published in The Capricornian, 2 January 1926
The collection item is an illuminated address, dated November 1883, which was presented to a Mrs Wilkinson, the head teacher of the now defunct Rockhampton Girls' Central School. The beautifully set out document reads - "We, the pupil teachers and scholars of the above-mentioned school, have a great pleasure in presenting to you a token of the high esteem with which you are regarded by us. You made unwearied efforts to induce us to compete at the Juvenile Exhibition, held in Brisbane, and the number of prizes awarded to us must have been highly gratifying to you. You have also devoted a great part of your time to implant in us a love for musical studies, and have organised annual concerts. Our last was highly eulogised by the public of Rockhampton. Sensible of the many advantages we have enjoyed from your tuition, we offer this souvenir in grateful acknowledgement. Yours affectionately". The address is then signed by 62 students and teachers.
28690 Mrs Wilkinson Illuminated Address 1883. John Oxley Library, State Library of Queensland
Rockhampton newspaper reports reveal that Mrs Wilkinson was Fanny Wilkinson, born in England, c.1853. She started as a pupil teacher at the age of 13 at St Peter's Church of England School, Huddersfield. After serving a five year apprenticeship, she had two years of training at Whiteland's Training College in Chelsea, London. Eventually she was recognised as a fully qualified teacher and appointed to King's Cross School in Halifax where she looked after over 300 girls in two years. She married George Wilkinson in 1875 and in 1879 she was recruited by the Queensland Agent General, along with five other female teachers to travel to Queensland. She was first appointed to the Townsville Girls' and Infants' School. Her skills with musical instruction and needlework won her acclaim and reportedly her success saw an increase in the number of enrollments.
After two years at Townsville, Mrs Wilkinson was transferred to Rockhampton Girls' Central State School. Teachers and students from Townsville presented her with a set of silver jewellery on her departure. Mrs Wilkinson was also extremely popular in Rockhampton. Once again attendances at the school doubled. According to Fanny Wilkinson's obituary published in the Capricornian on 14 April 1927, she was the first to introduce cantatas at the school. She also trained a number of student-teachers.
In 1883 Fanny Wilkinson decided to retire. In appreciation she was given the address which is now part of the SLQ collection, as well as a gold bracelet. Fanny and her husband George were well known identities in the community for many years. George later served as mayor of Rockhampton in 1910. Mrs Wilkinson Illuminated Address can be viewed at State Library of Queensland.
Myles Sinnamon - Project Coordinator, State Library of Queensland
Comments
Your email address will not be published.
We welcome relevant, respectful comments.