'Celebrating our heritage' seminar at RHSQ
By JOL Admin | 23 August 2012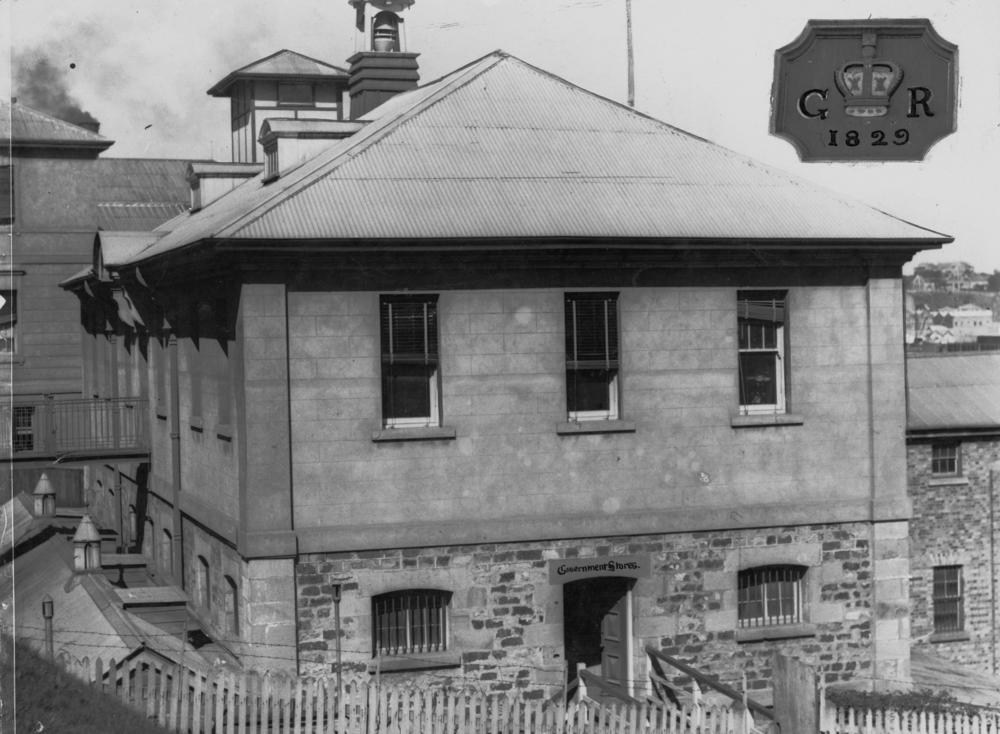 Former Commissariat Stores building in Brisbane, ca. 1928. State Library of Queensland. Negative number: 103466
Posted on behalf of the Royal Historical Society of Queensland
The introduction of the Queensland Heritage Act 1992 was heralded by many as a major step forward in the Queensland state government's attempt to protect Queensland's built heritage after the 'nocturnal demolitions' of the Bjelke-Peterson government. To commemorate the twentieth anniversary of the introduction of the Act, a seminar titled 'Celebrating our heritage' will be held in the Commissariat Store, Brisbane's only convict-built structure still in use, on Saturday 25 August 2012.
BACKGROUND HISTORY:
In 1989, newly-elected Premier Wayne Goss ordered that a Consultative Committee be created, to be chaired by conservation architect Richard Allom. This committee was given the responsibility of drafting a Green Paper for the future Act and creating a Heritage Committee to handle specific heritage cases . Despite the creation of this body, there were still no active government policies protecting heritage buildings. In response Pat Comben, Minister for Environment and Heritage, announced that from 11 March 1990 no properties listed on the National Trust of Queensland (NTQ) or Australian Heritage Council (AHC) registers could be developed, and in May 1990 the Heritage Buildings Protection Bill was introduced .
The Green Paper for the Heritage Act was also completed in May 1990, and the Act passed through parliament in August 1992.
According to the State government, over 1600 private and public places are now protected under the Queensland Heritage Act 1992 and have subsequently been placed on the Queensland Heritage Register. In order to be added to the register, a building must satisfy a number of criteria which can relate not only to its significance for present and future generations, but to the aesthetic, architectural, historical, scientific, social, or other significance of the place. Buildings currently under protection include:
Picnic at Cleveland Lighthouse, ca. 1871. State Library of Queensland. Negative number: 20174
SEMINAR DETAILS:
The seminar is part of the RHSQ's popular 'At-Home' series which opens the 1829 building and its associated displays to the public several times per year. Guided tours will be available on the day.
Date: Saturday 25 August 2012
Time: 10 am–3.30 pm, with registration available from 9.30 am
Venue: Commissariat Store, 115 William Street, Brisbane
Entry fee: $10.
Further details including the program of events will be provided on the QHC's website at www.qldheritage.org.au and the RHSQ's website at www.queenslandhistory.org.au
Comments
Your email address will not be published.
We welcome relevant, respectful comments.