Camp Mountain Train Disaster
By JOL Admin | 9 September 2008
Did you know?
One of the worst train disasters in Queensland's history occurred near Camp Mountain on Monday 5 May 1947.
The train involved in this accident was a picnic train organised by the Customs and Excise department's social club which left Brisbane with nearly 500 women and children at 8.55 am.
The trip turned to disaster at 9.55 am when the leading carriage jumped the rail in a cutting a few miles on the Brisbane side of Closeburn, where the picnic was to have been held. This unfortunate accident claimed fifteen lives and injured thirty and was Queensland's worst rail disaster to that point.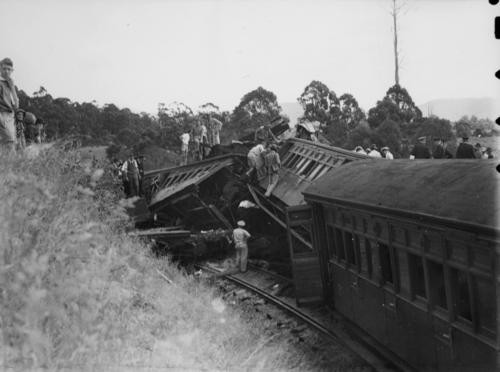 Camp Mountain railway accident, 1947. Image No: 102670
Derailed carriages, Camp Mountain. Image No: 102648
Rescuing the injured. Image No: 102649
The John Oxley Library has recently digitised images of this accident and these can be viewed in Picture Queensland via One Search.
Comments
Your email address will not be published.
We welcome relevant, respectful comments.