Brisbane River Ferries
By JOL Admin | 27 January 2011
Ferries have operated in Brisbane from the earliest times of European settlement. One of the earliest ferries was the Customs House to Kangaroo Point ferry which first operated in the 1840s. A ferry also operated from the early 1840s, at the present Victoria Bridge site (John William's "Time Killer") but this became obsolete with the construction of a permanent Victoria Bridge. This ferry was also known as the Russell Street ferry.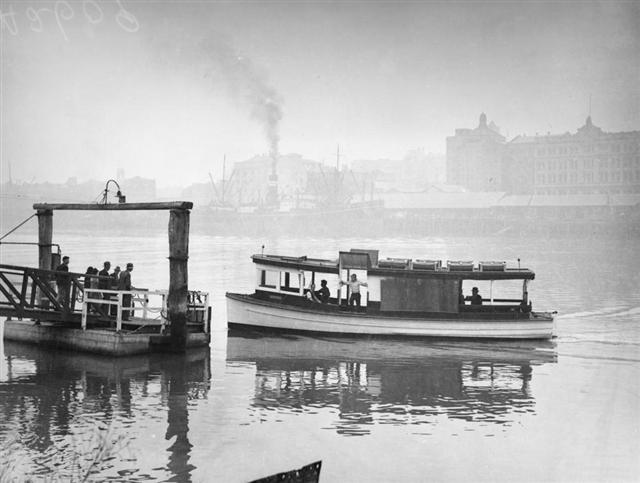 Kangaroo Point ferry approaching the terminal, Brisbane, ca. 1936. Negative number: 108243, John Oxley Library, State Library of Queensland
A number of other ferries have operated in the past and some continue to do so, including:
Kangaroo Point Ferry
Indooroopilly Ferry
Bulimba Ferry
Moggill ferry
One of the worst river disasters involved the sinking of the ferry
Pearl.
The
Pearl
had been put into service carrying people across the river to South Brisbane due to flood damage to the Victoria Bridge. At about 5pm on 13 February 1896, the
Pearl
passed in front of the government yacht
Lucinda
with the flood waters carrying the
Pearl
onto
Lucinda's
anchor chain. The
Pearl
sank within thirty seconds, with substantial loss of life.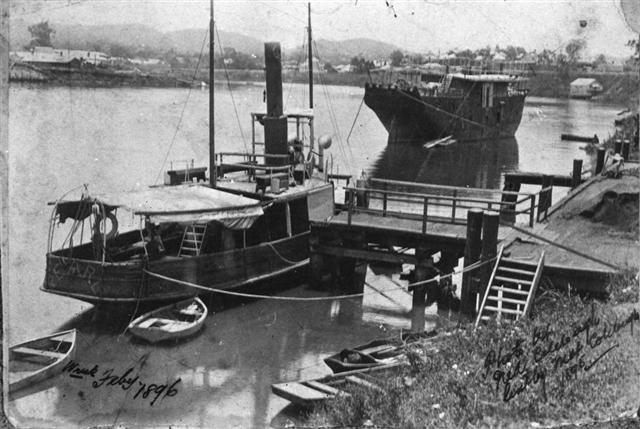 The steamer Pearl 1896. Negative number: 9320, John Oxley Library, State Library of Queensland
Today Brisbane is serviced by a fleet of fourteen distinctive high speed citycat ferries. The first citycats were introduced in 1996 with four vessels in operation. Due to the high level of demand a further two vessels were added later that year and another two in 1998. The modern citycats have a maximum speed of 25 knots and can hold up to 162 passengers. They provide a comfortable and relaxing journey for both commuters and tourists alike.
Comments
Your email address will not be published.
We welcome relevant, respectful comments.