Birdsville Races 2011
By JOL Admin | 2 September 2011
Along with the Birdsville Hotel, the Birdsville Races are well known outback Australian icons. The annual Birdsville Races are a charity event held to raise funds for the Birdsville Hospital and the Royal Flying Doctor Service. All the gate takings going to these good causes, but the races themselves attract serious prize money in excess of $100,000 which attracts good quality competitors to the event.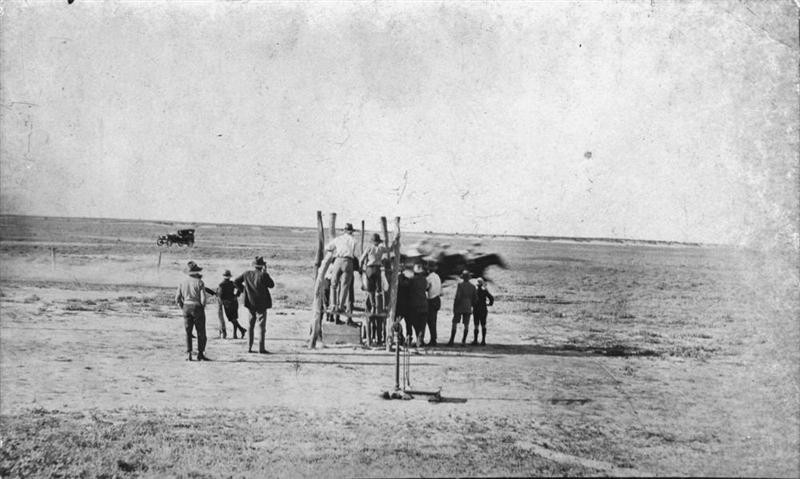 Birdsville Racecourse in the Queensland outback, ca. 1926. John Oxley Library Image 63004.
Comments
Your email address will not be published.
We welcome relevant, respectful comments.