Becoming death literate: grief, death, and end-of-life care in Queensland
By JOL Admin | 24 January 2017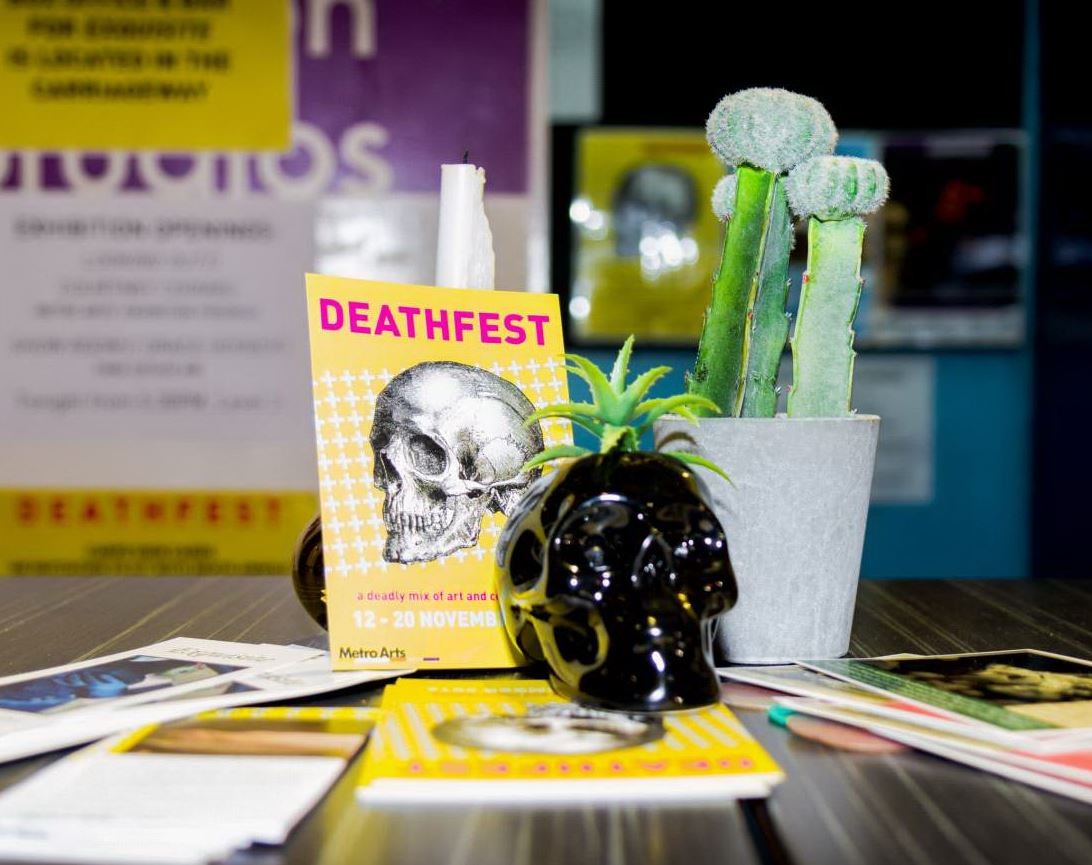 Deathfest - Metro Arts foyer. Image courtesy of Metro Arts. Photographer Dave D'arcy
Deathfest - Metro Arts foyer. Image courtesy of Metro Arts. Photographer Dave D'arcy
Late last year, Brisbane's Metro Arts held its inaugural Deathfest – a weekend-long cultural event to explore and challenge our understanding of death, dying, and bereavement.
As part of this, the State Library of Queensland's Creative-in-Residence Matt Finch hosted a panel discussion with Fiona Hawthorne, general manager at the children's hospice Hummingbird House; Ian Mellor, who manages medical bequests for Queensland University of Technology; and Dr Sarah Winch, healthcare ethicist at the University of Queensland and author of Best Death Possible: A guide to dying in Australia.
The panel discussed the concept of "death literacy". You can hear a recording of this frank discussion about what it means to understand, prepare for, and come to terms with death and dying.
https://www.youtube.com/watch?v=YWfYJvmxC18
Comments
Your email address will not be published.
We welcome relevant, respectful comments.