Australian South Sea Islanders Workshop
By JOL Admin | 3 February 2012
The State Library recently conducted a research workshop for a group of Australian South Sea Islanders.
Next year will mark 150 years since the first South Seas Islanders were brought to Australia as indentured labourers to work on the sugar cane farms. It was not until 1994 that the Commonwealth Government officially recognised the South Sea Islanders as a distinct cultural group, and Queensland followed in 2000.
The session began with a look at the State Library's collections, covering all formats from photographs, manuscripts and published materials. The collections hold the major Government Reports and legislation including the 1868 Polynesian Labourers Act (found in the Queensland Government Gazette), the Royal Commission into the repatriation of South Sea Islanders (The Sugar Industry Labour Royal Commission of 1906, found in the Queensland Parliamentary Papers) and other reports and dispatches. Many of the pictures have been digitised and can be found on Picture Queensland and Picture Australia. The Library has also digitised a shipboard diary kept by Newton Barton, who was employed in the recruiting of labourers from the Pacific Islands in the 1890's.
After lunch the group moved to the John Oxley Library where they perused the material which was on display in the Reading Room.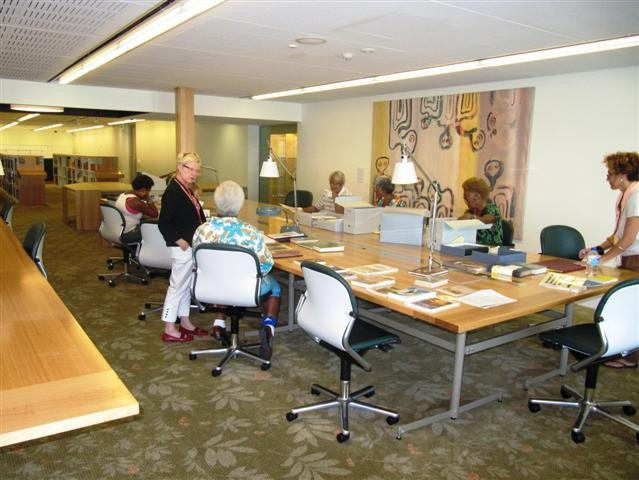 Comments
Your email address will not be published.
We welcome relevant, respectful comments.