Australian Internment camps of World War II
By Pauline Gordon, Visitor Services Officer, Anzac Square Memorial Galleries, Visitor & Information Services | 12 August 2020
Thousands of residents of Australia had their lives turned upside down almost overnight in 1939. Suddenly their neighbours, members of the wider community and the government looked at them differently. With the outbreak of World War II German born people living in Australia were classified as "Enemy Aliens".
There was an irrational fear that they could become spies and threats to our national security by assisting those nations Australia was at war with. Even though these people had broken no laws and had not fought along side our enemies, under the Nation Security (Aliens Control) Regulations they were initially required to register, had to ask permission to move residence and had to limit their travel to between work and home and within their local community. By 1940 people of Italian descent were also required to register and late in 1941 the Japanese were classified as "enemy aliens" along with several other nationalities.
The restrictions on their freedoms would increase further when using the National Security Act 1939, the government began housing these members of our communities in internment camps in every state and territory. Some existing facilities were repurposed for camps like Long Bay Jail in NSW, Stuart Prison in Townsville, Boggo Road Gaol in Dutton Park and temporarily, the Gallipoli Army Barracks at Enoggera in Brisbane. As the numbers of internees grew new facilities were built on a much larger scale.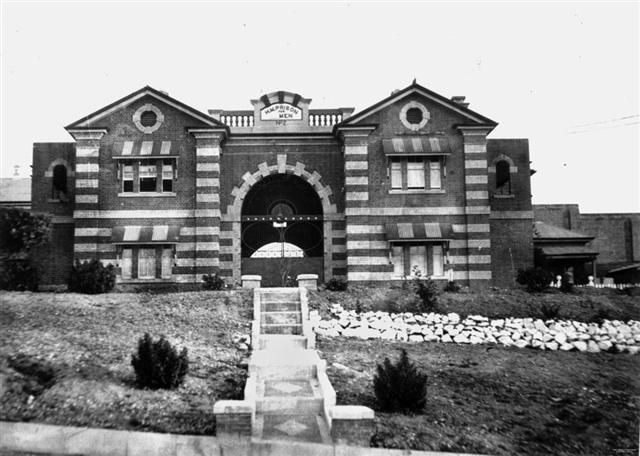 Boggo Road Gaol, Dutton Park, Brisbane.
John Oxley Library, State Library of Queensland, Negative No. 62056.
Behind the Gallipoli Barracks in the suburb of Gaythorne was the location of an internment camp used during the first World War. In January 1940, Australian Military Authorities re-established it as the Gaythorne Prisoner of War and Internment (PW & I) Camp. After works to enlarge the camp in 1942 it encompassed 5 compounds and could house 1800 people at a time.
Originally populated by foreign nationals who were accused of no wrong doing, the camps also held prisoners of war(POWs) captured overseas and transferred to Australia to be held for the course of the war. A large number of Japanese POWs were held at Gaythorne in 1942, some of whom were interrogated at the Indooroopilly Combined Services Detailed Interrogation Centre by members of the Allied Translator and Interpreter Section (ATIS).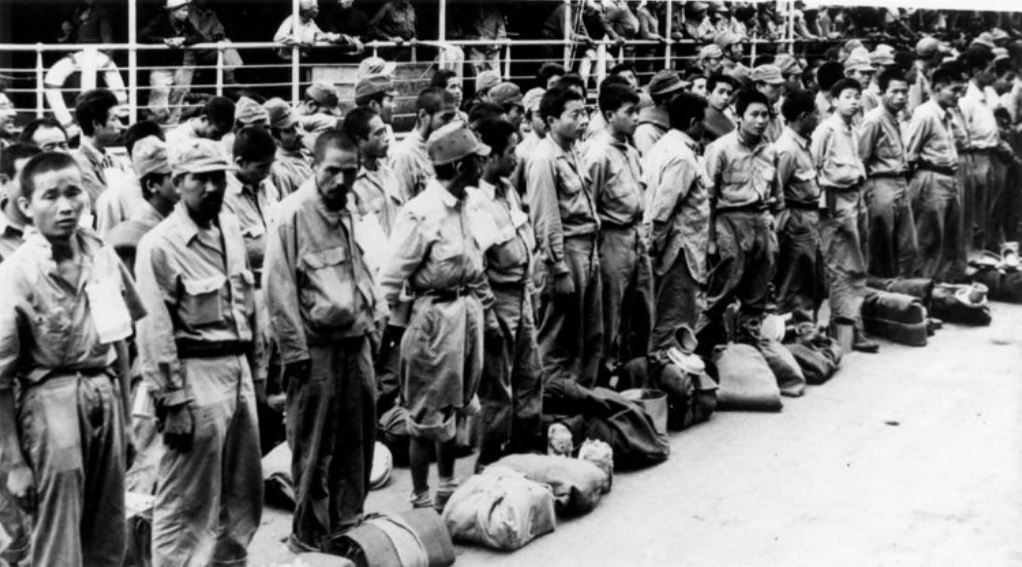 Japanese POWs arriving at Brisbane by ship before being transferred to camps.
John Oxley Library, State Library of Queensland, Negative No. 45729.
In Queensland there was three categories of camps. There was the Internment camps like Gaythorne, Prisoner of War Control Hostels (PWH)which had guards and Prisoner of War Control Centres without guards(PWCC). In January 1942, with a labour shortage in Australia approval was given by the government for POWs and civilian internees to be employed in work additional to that connected to the upkeep of the camp. The PWHs had prisoners working on specific projects. The PWCCs provided labour to farmers in the dairy industry and on fruit and vegetable farms. These centres, established in townships, oversaw POW and internee labour in their particular district. All camps were all staffed by Army personnel.
The populations within the camps shifted from time to time as authorities transferred groups of internees to other camps locally and interstate. Often the rationale for moving was related to the use of the internees with particular skills or backgrounds for labour in different regions. Many Chinese internees were moved to Gaythorne from southern states to work in dockyard construction and later released to work as labourers for the US Army in Bulimba, Brisbane. Italians were transferred from Cowra to Gaythorne in small groups in 1943, many of whom were used for farm labour. The majority of Japanese internees were gradually transferred to Cowra in NSW from mid 1943 to March 1944.

Plan of the Gaythorne PW & I Camp 1943.
Courtesy National Archives of Australia.
Series MP7412/1, 255/9/111
Throughout World War II 7,000 Australian residents including 1,500 British nationals with foreign origins and 8,000 people from overseas were held in PW & I Camps in Australia. At their peak of occupancy Australian camps held over 12,000 people. These were mostly men but also some smaller numbers of women and children.
Many of the civilian internees were released before the end of the war and the others were allowed to leave as soon as fighting ceased. Most Japanese internees were sent to Japan in 1946, including some who were born in Australia. In contrast those from Britain and European countries were allowed to stay in Australia.
The Australian government has not held a policy for the internment of people based on their nationality during any of the conflicts that it has been involved with since World War II. All wartime internment camps were closed by mid-1946.
Comments
Your email address will not be published.
We welcome relevant, respectful comments.