Augmented Reality Interactivity
By Michelle Brown | 5 July 2022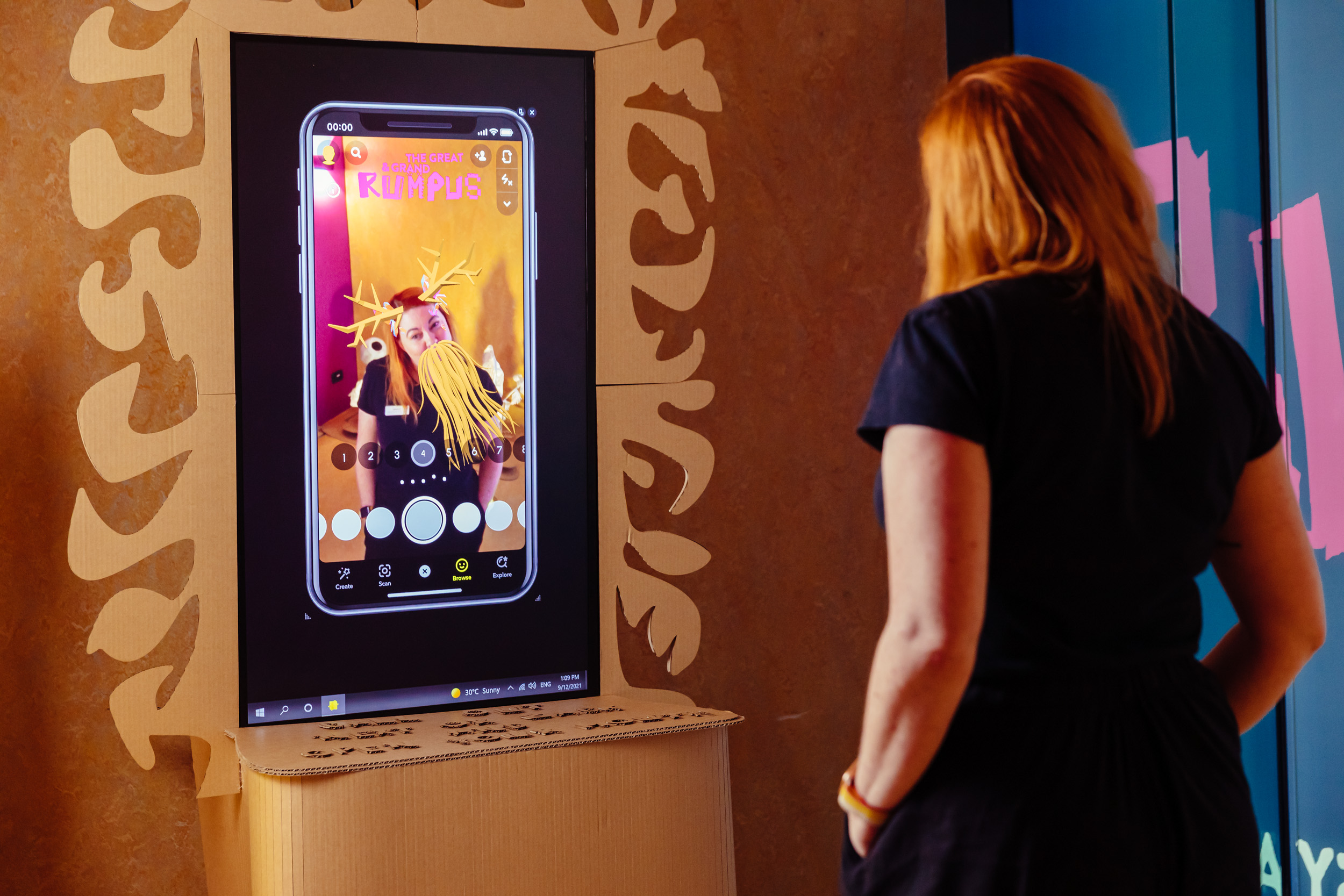 Digital inclusion is a big part of what we do at State Library of Queensland, provoking the imagination with innovative technology tied to programming and exhibitions.
For the Great and Grand Rumpus exhibition we wanted to expand the physical based gallery installation to include interactive elements that would complement and provide activation of the program inside and outside of the State Library gallery.
To achieve something digitally explorative, along with being fun for young people and adults to engage with, the Applied Creativity team created a digital lens, also known as an augmented reality face filter using Lens Studio, Snapchat's AR program.
Incorporating augmented reality into State Library programming was not a new initiative, as previous projects have included interactive AR elements based around the library as discoverable activities in audio and visual, and QR codes have become part of our everyday life since COVID-19.
For the gallery installation of the Great & Grand Rumpus, we created an AR booth that would support a no touch-based experience, which allows patrons to stand in front of a digital screen and interact using hand signals to change the Rumpus character costumes.
Using 3D models created by the University groups for prototyping their giant sculptures, the lens overlays the user with an augmented Rumpus creature, capturing the spirit of whimsy and fantasy that the physical exhibition evokes. Embody the spirit of ROCU, the bearded forest spirit, or shoot lasers from your mouth with One Eye.
The Snapchat lens is also available for download and uses a slightly more complex approach, offering 8 different characters and using face and voice signal interaction to change the characters and activate animations.
Available to download and use on a mobile device, the AR lens is a great way for State Library patrons to engage with Great and Grand Rumpus without having to physically be in the space.
Another benefit of implementing digital interactivity into public programming is the data collection, as we're able to gather usage statistics that not only show how many users interacted with the lens, but location, usage time and more. The Rumpus lens has had over 20,000 interactions since launch in December of 2021, which is a fantastic result.
Try out the AR lens for yourself by taking a photo of the code with the Snapchat app, or the link is hereopen_in_new.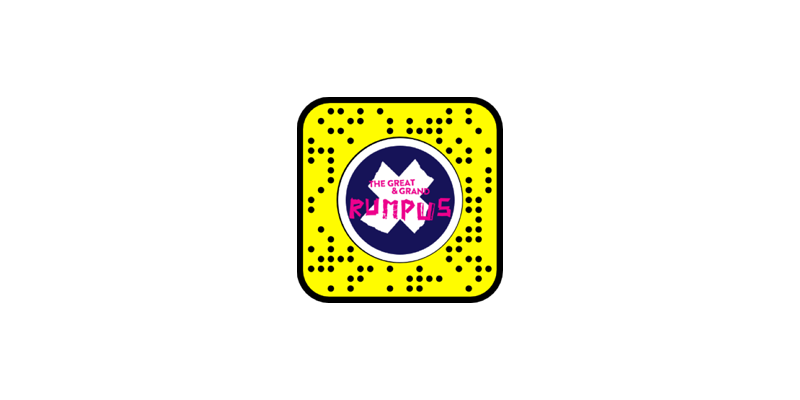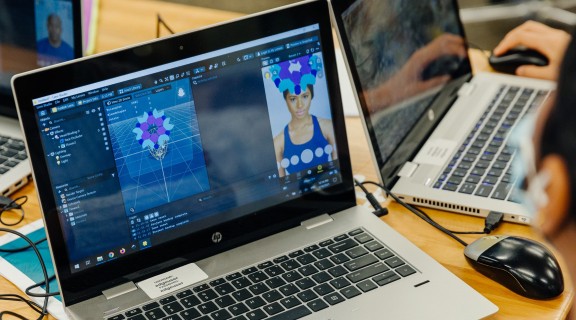 AR Workshop
Create your own AR filter with our workshop activity documented on the State Library of Queensland Wiki.
Learn more
Comments
Your email address will not be published.
We welcome relevant, respectful comments.