Assisted immigration 1848–1912 launch at the Queensland Maritime Museum
By JOL Admin | 6 November 2012
Guest blogger: Niles Elvery from Queensland State Archives
Queensland State Archives launched its improved Assisted Immigration 1848–1912 Index at the Queensland Maritime Museum on Thursday 25 October 2012.
The Index is an Australian first for family history researchers. It allows them to search the index and gain immediate access to a digital copy of an original record within a few minutes.
The Index has over 260 000 searchable entries making it easy to locate a passenger. Once the PDF index document is opened, a researcher can click on the hyperlink for a particular immigration vessel and access a digital copy of the original passenger list. The digital image can then be saved or printed as required by the researcher.
The digital copies provide the full passenger list for that vessel. Context to the individual voyage is also provided at the end of the list, including: dates and places of departure and arrival; name of the captain and matron; details of how many passengers were on board the vessel and what class of passenger they are; as well as how many births and deaths occurred during the voyage.
Comments from researchers who have used the newly released index have praised it as being 'simply brilliant' and 'so easy'.
The launch of the new online index is not only a significant step forward in digitising and protecting Queensland's documentary heritage, but a giant step toward providing everyone with greater access to the state's public archival records.
Searching the new Immigration Index 1848–1912 is free and can be accessed by visiting www.archives.qld.gov.au. You can also watch a short video on the website for a demonstration on how to use the new online index.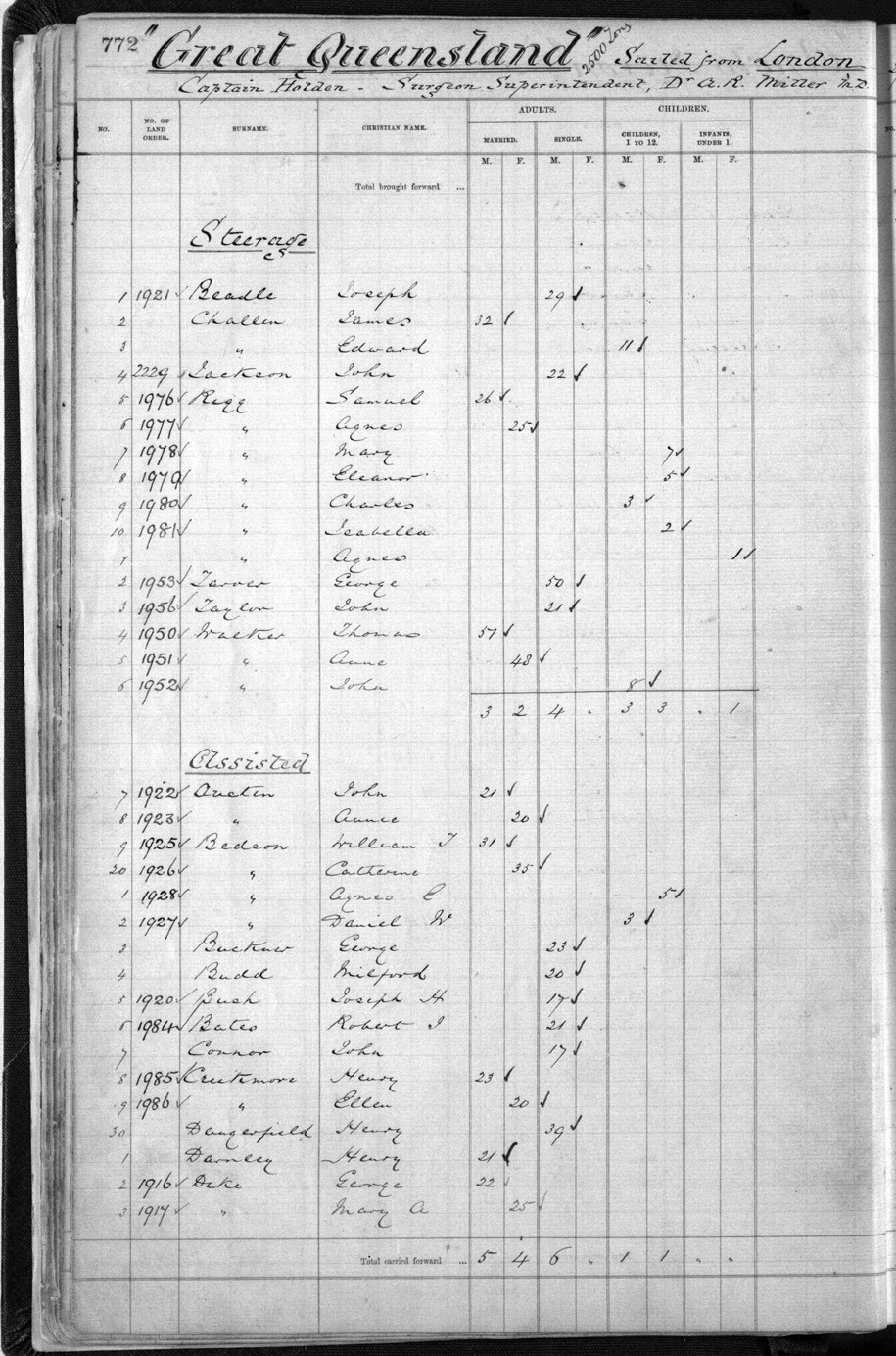 Passenger list for the 1874 voyage of the Great Queensland now available through the Queensland State Archives website.
Comments
Your email address will not be published.
We welcome relevant, respectful comments.