Architecture Students Visit John Oxley Library
By JOL Admin | 20 March 2015
On Thursday 19th March architecture students from Griffith University on the Gold Coast visited the John Oxley Library to view our architectural collections, and carry out research on the various topics which they had chosen for their project work. The thirty-two, 3rd year architecture students, were accompanied by their lecturer, Dr Wouter Van Acker.
Griffith University architecture students visiting the John Oxley Library
Achitecture Students Talk 028
Collection items relating to architecture in Queensland, including architectural plans, drawings and sketches from such prominent architects as R.P. Froud, James Birrell, and Karl Langer were on display, as well as a selection of photographs, publications and ephemera. The students were assisted by Queensland Memory staff, Lynn Meyers and Janette Garrad, who provided them with an overview of the architectural resources, guided them in the use of the catalogue and provided advice about the specific topics which they had chosen for their projects.
Items from the Building and Architecture Ephemera Collection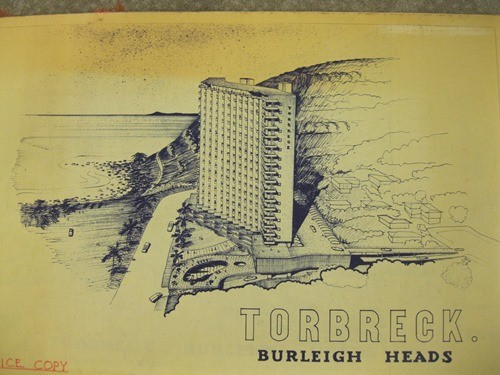 Plans for the proposed Torbreck highrise unit development at Burleigh Heads.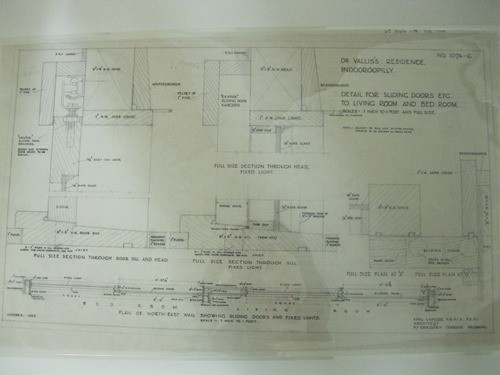 Karl Langer plan for the residence of poet, Val Vallis, at Indooroopilly
Karl Langer plan for the residence of poet, Val Vallis, at Indooroopilly
Earlier in the day the students had visited the Queensland State Archives to view records and plans relating to government buildings. Lecturer in Architecture, Dr. Wouter Van Aker, said it was a wonderful experience for the students to visit the two institutions and view the physical collections, as opposed to researching and working in the digital environment.
Dr  Van Acker with librarian, Lynn Meyers
Comments
Your email address will not be published.
We welcome relevant, respectful comments.