Andrew John Baxter McMaster
By JOL Admin | 17 October 2008
At the John Oxley Library we often receive interesting feedback from the public about the photographs we have digitized on Picture Queenslandopen_in_new. This is a valuable way for us to add to the information about our images. The photograph below of A. J. B. McMaster was digitized as part of our portrait collection.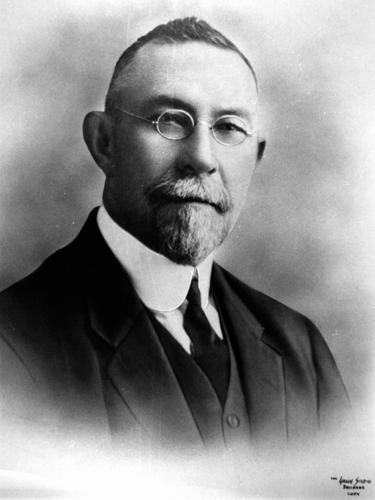 Andrew John Baxter McMaster, ca. 1930. Image No: 68338
At the time of digitization the only information we had about this image was that it was a portrait of A. J. B. McMaster. Recently A. J. B. McMaster's son, John McMaster, contacted us and provided the library with a wealth of information about his father.
Andrew John Baxter McMaster was the eldest son of William McMaster. William's youngest son, Fergus, was one of the founders of Qantas Airways.
Qantas Empire Airways. Image No: 23472
The McMasters were a well known family from Winton. A. J. B. McMaster was a self taught engineer, grazier, inventor and scientist. He installed large pumps in the Winton Dam which shot large columns of water into the air in an attempt to cool and clean the boiling, foul smelling bore water. He also started and owned the first local wool scour, named the Alba Wool Scour, which was a very successful operation.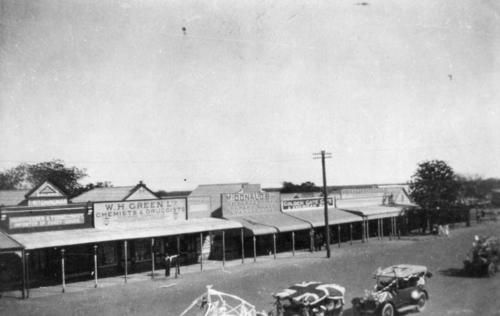 Main street of Winton, 1918. Image No: 99303
A. J. B. McMaster was made an honorary member of the C.S.I.R.O. for his extensive research into blowfly breeding and eradication. He was also chairman of the Queensland United Graziers' Association for many years.
As an added bonus John McMaster has kindly offered to donate original material and photographs relating to his family to the John Oxley Library.
It is wonderful that one small photograph can generate so much historical information about a family and provide links to pioneering outback Queensland.
Comments
Your email address will not be published.
We welcome relevant, respectful comments.