Alice Ethel Imison - One Rockhampton Nurse's Commitment to Serve
By JOL Admin | 4 May 2015
Guest blogger: Ashley Reid - Vice President, Rockhampton Country Hospital Museum.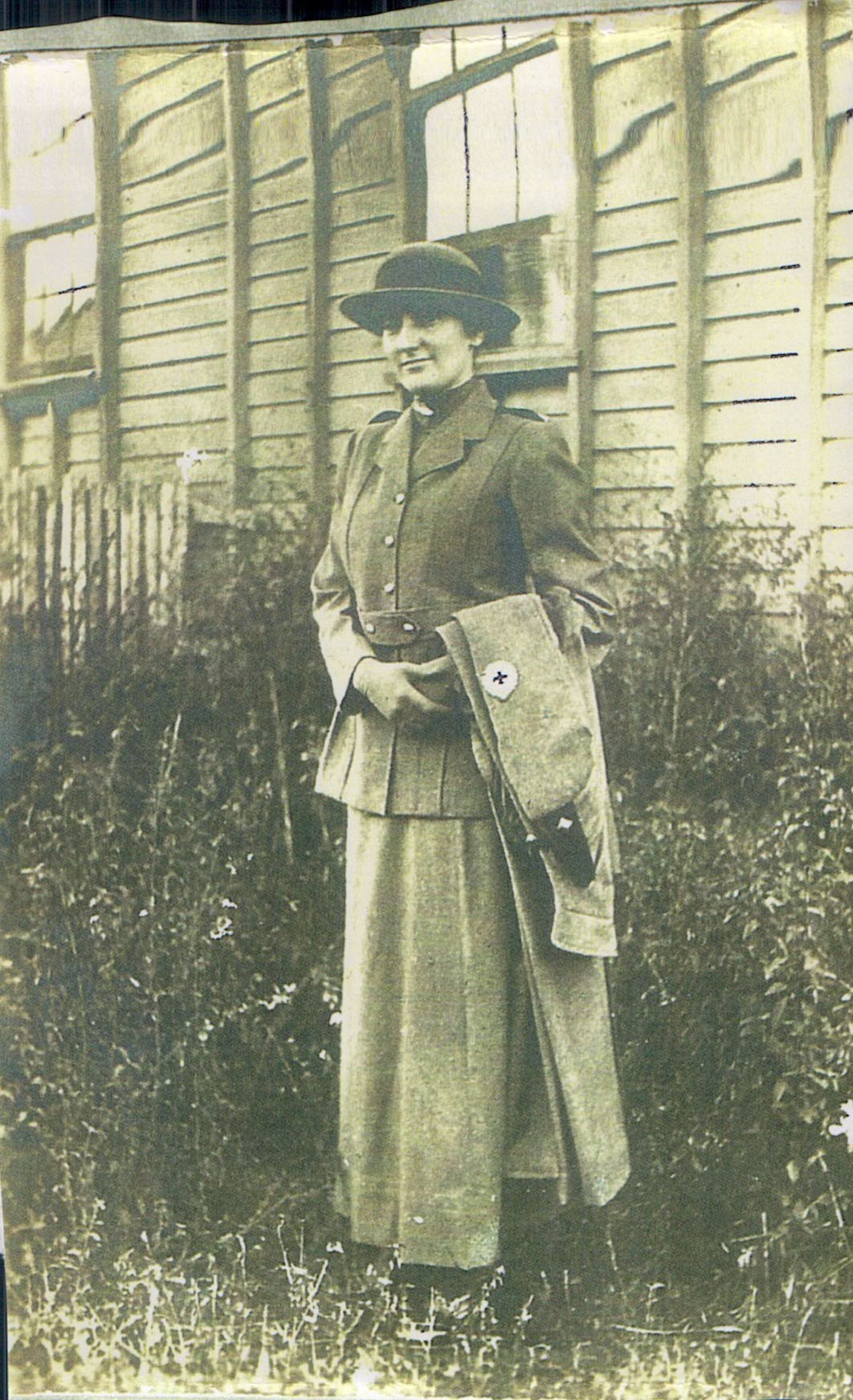 Alice Ethel Imison
Rockhampton in Central Queensland had only been declared a city for 12 years and electricity connected for 16 years when Britain declared war on Germany in 1914. Among the eighteen nurses who completed three year nurse training at the Rockhampton General Hospital, enlisted and served in "The Great War" was Alice Ethel Imison.
Miss Imison was born in Laidley, Queensland, in 1893 and after completing her nurse training in January 1917 enlisted as a Staff Nurse in the Australian Army Nursing Service in August of the same year. Sailing from Sydney on the "Anchises" she served in India and Pakistan before returning to Australia in October 1919 on the "Marathon" where she was discharged medically unfit in February 1920. Traveling back to England she married Captain Charles Woolsey of Shepherd's Bush in London on 3rd July 1920.
In September 1933 the General Nursing Council of England and Wales admitted Alice Ethel Woolsey as a Registered Nurse. This allowed her to enlist in World War Two in 1940 and serve with Queen Alexandra's Imperial Nursing Service where she was posted to France. Following the fall of France in 1940 she was evacuated from Dunkirk earning her a Royal Red Cross Medal. From 1940-1945 she served in Egypt, Lebanon, Italy and Belgium and was released from Service in August 1948 being granted honorary rank of Sister by the War Office.
Alice returned to Australia in 1972 and died ten years later at age 88 years. Her ashes were interred in the War Service Memorial at the Albany Creek Crematorium, Brisbane Queensland.
The Country Hospital Museum in Rockhampton was honoured in December 2014 to receive a donation of all Alice's Nursing Certificates, badges, Service Medals, photographs, original documents, including a hand written letter from King George VI, and letters home. Such a privilege to be entrusted with these personal and valuable pieces of history.
Central Queensland Nurses. Who Were They?
How could a small museum located within the Rockhampton Heritage Village contribute to the Q ANZAC 100 Project? As part of the Australian Country Hospital Heritage Association, Inc., the Rockhampton Country Hospital Museum decided to identify and honour nurses who trained at local hospitals, enlisted and served in WW1.
Who were they? Where did they serve? What Awards and Decorations did they receive? What stories did they write home? What of their life Post War?
These questions resulted in a year long search for answers. The research area was limited from Rockhampton to Gladstone and included Mount Morgan.
Soon the names added to a list became "REAL PEOPLE" as stories of their experiences were uncovered. The need now was to find evidence.
The names of thirty two nurses have been found to date. Eighteen training at Rockhampton General Hospital, six from the Mount Morgan Hospital, five from the Rockhampton Children's Hospital, two who completed midwifery at the Rockhampton Women's Hospital and one from the Gladstone Hospital.
The search continues and any additional information on these or as yet unfound local nurses would be gratefully received by our committee.
Email: ashleyreid@outlook.com
Comments
Your email address will not be published.
We welcome relevant, respectful comments.