Alderley, Green Hills Estate, 1914 (Map of the Week)
By JOL Admin | 19 March 2016
State Library of Queensland has an extensive collection of historical maps of Queensland, some of which have been digitised and can be viewed online.
Green Hill Estate, Alderley, 1914. John Oxley Library, State Library of Queensland
This real estate map from 1914 is advertising 86 allotments of land for sale at the Green Hills Estate in the Brisbane suburb of Alderley. The allotments were situated along parts of Lloyd Street, Cole Street, Hilda Street, Elfreda Street and Edith Street.
Prior to the sale extensive publicity was published in the Brisbane Courier and The Telegraph newspapers with advertisements stating that the sites are located on "beautiful grassy hillside, with nice outlook, good drainage, and everything that could be wished for in the selection of a home"
The Telegraph newspaper, March 12, 1914
The real estate map highlights the close proximity of the allotments to Alderley and Enoggera Railway Stations.
A public auction was held at the site on the afternoon of March 16, 1914. Of the 86 allotments for sale, 68 were sold on the day. The blocks sold averaged between £10 to £34 ($1,123 to $3,817 today).
You can view a higher resolution image of this map through our One Search catalogue.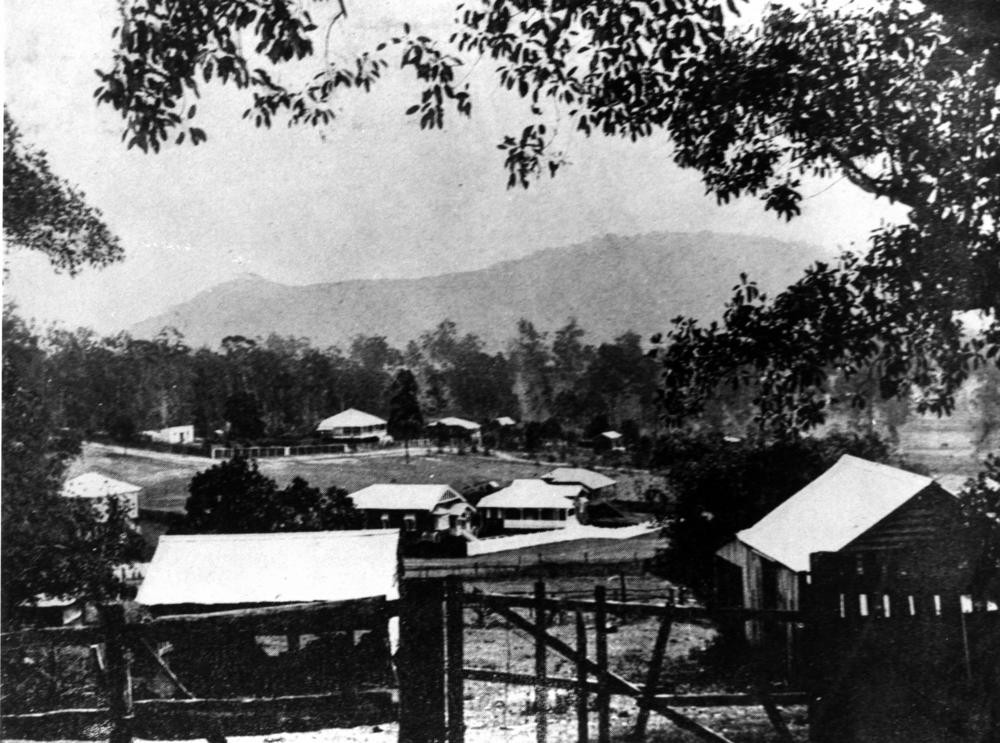 From Eagle Street, Alderley overlooking Green Hill Estate in 1922. John Oxley Library, State Library of Queensland. Neg 8239
You can browse a compendium of our previous maps of the week on our blog.
Myles Sinnamon – Project Coordinator, State Library of Queensland
Comments
Your email address will not be published.
We welcome relevant, respectful comments.