Albion Hill Estate, [Albion and Clayfield], 1899 (Map of the Week)
By JOL Admin | 10 September 2017
State Library of Queensland has an extensive collection of historical maps of Queensland, some of which have been digitised and can be viewed online.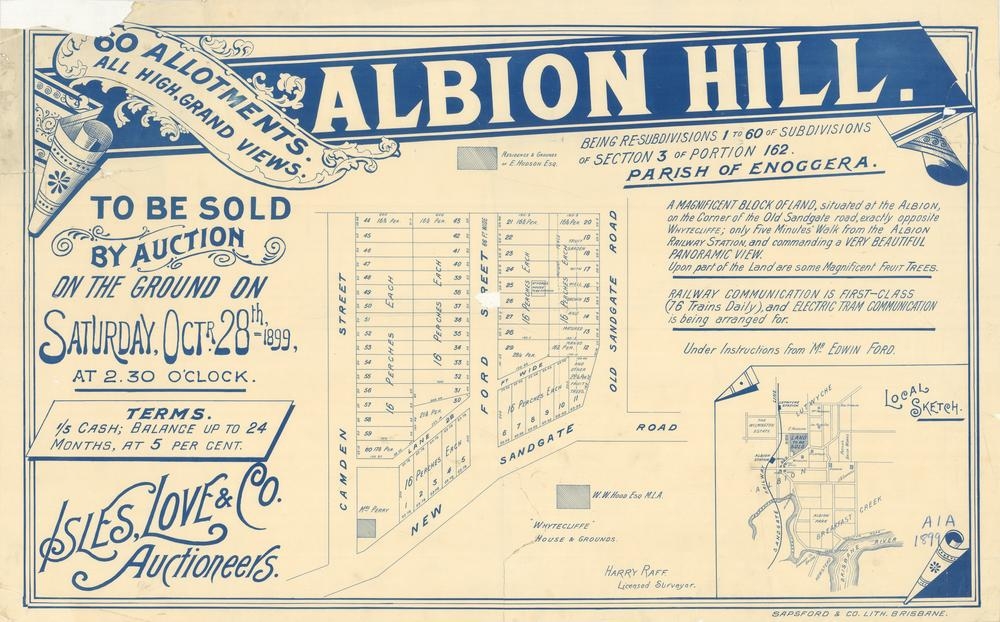 Albion Hill Estate, 1899. John Oxley Library, State Library of Queensland
This real estate map from 1899 advertises 60 allotments of land for sale at the Albion Hill Estate in the Brisbane suburbs of Albion and Clayfield. The allotments were situated along Camden Street, Ford Street, Old Sandgate Road (now Bonney Avenue), New Sandgate Road (now Sandgate Road) and an unnamed lane (now Aden Street).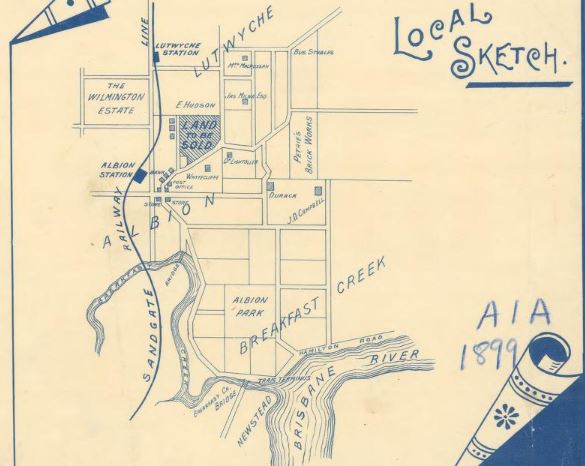 Prior to the sale extensive publicity was published in Brisbane newspapers.
"The exact position of this grand property is at the intersection of the New and Old Sandgate roads, exactly opposite Whytecliffe, the property of the late Robert Little, QC. Albion Hill has also been known as the property of Mr Edwin Ford who has resided thereon for the past 30 years, and whose fruit garden has been the envy of all his neighbours." (The Telegraph, October 19, 1899)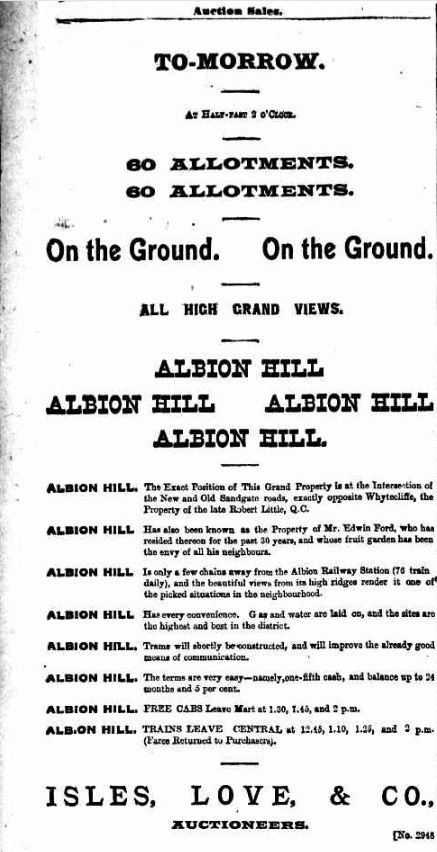 Advertisement for Albion Hill Estate. Published in the Brisbane Telegraph, October 27, 1899
A public auction was held at the site on the afternoon of October 28, 1899. The Brisbane Courier newspaper reported the results of the sale.
"In spite of the very strong counter attractions, the sale of the Albion Hill Estate on Saturday was a great success. The attendance was moderate, as only about sixty or seventy persons faced the hammer but the prices were good, and the bidding brisk. Out of a total of sixty allotments, fifty-five were sold for an aggregate of £2708, or an average of £49 5s. The sale was conducted by Messrs Isles, Love, and Co." (Brisbane Courier, October 30, 1899)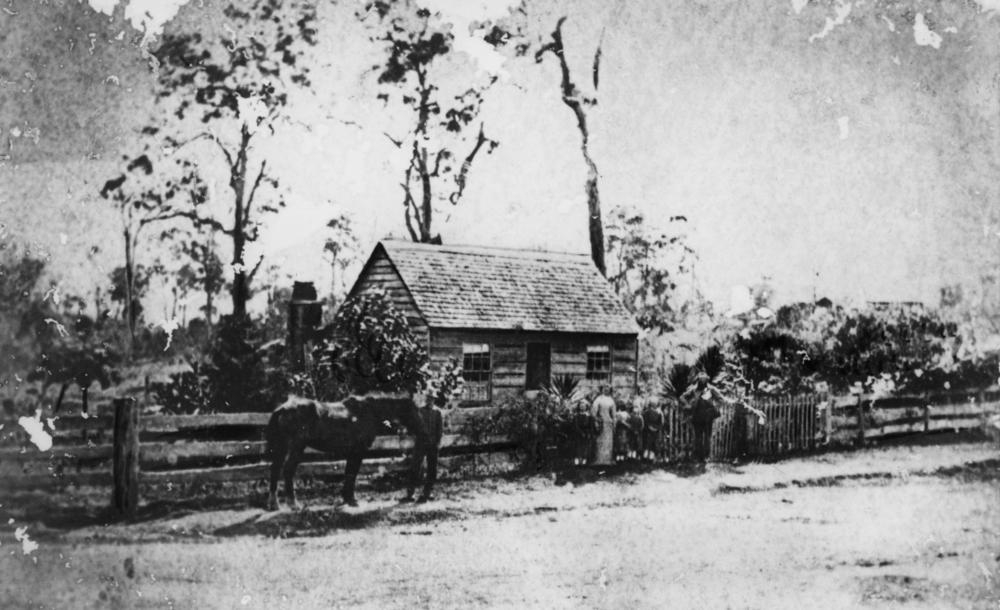 Ford family in front of their cottage at Clayfield, Brisbane, ca. 1875. John Oxley Library, State Library of Queensland. Neg 122080
Comments
Your email address will not be published.
We welcome relevant, respectful comments.