Adelaide House later named the Deanery
By JOL Admin | 24 September 2010
Adelaide House was originally built in 1853 by Andrew Petrie for Dr. William Hobbs, who had arrived in Moreton Bay in 1849. The land he purchased and upon which his residence was constructed, sloped down from Ann Street to the Brisbane River in the vicinity of Petrie Bight. The house was built using Porphry stone with a slate roof and an interior of Helidon sandstone.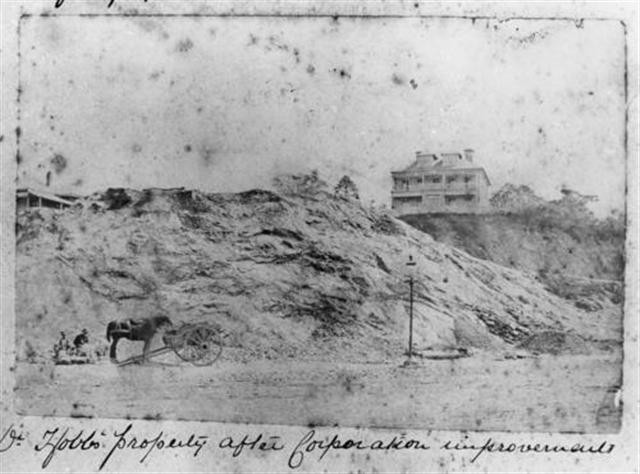 Adelaide House (later the Deanery), ca. 1882.  Image No: 21925

Adelaide House (later the Deanery), ca. 1882. Image No: 21925
When Governor Bowen arrived in 1859, Queensland having achieved the status of a separate colony, the residence was used as a temporary Government House. A permanent Government House was built at the Domain (present day grounds of Queensland University of Technology and close to Parliament House).
The Hobbs family later moved back into the house, until a cutting through the front of the property to make Adelaide Street, resulted in a virtual cliff just outside their front door. This resulted in a long and bitter dispute with the Municipal Council with the building then being sold to the Church of England, becoming the Deanery.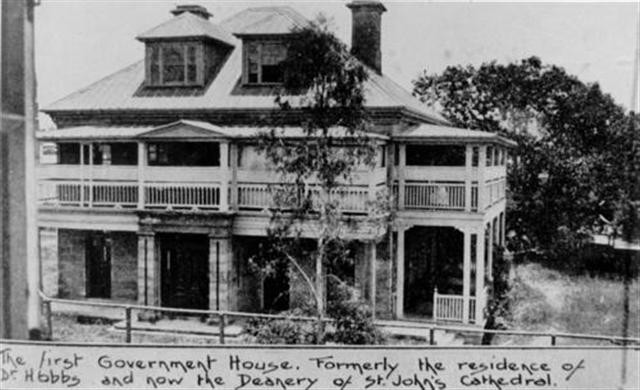 The Deanery, 1921.  Image No: 152917
Comments
Your email address will not be published.
We welcome relevant, respectful comments.