5 fabulous Queensland houses no longer with us
By JOL Admin | 14 August 2015
Queensland has lost a number of treasured houses over the years due to redevelopment, neglect or natural disaster. Below is a handpicked list of 5 Queensland homes which have sadly not survived. The information about these former residences has been taken from the original descriptions that accompanied the photograph. If you can provide any further details please leave a comment. You can also browse through our digital collection of over 5,000 historical images of Queensland houses via our One Search catalogueopen_in_new.
5. Aubigny, North Quay, Brisbane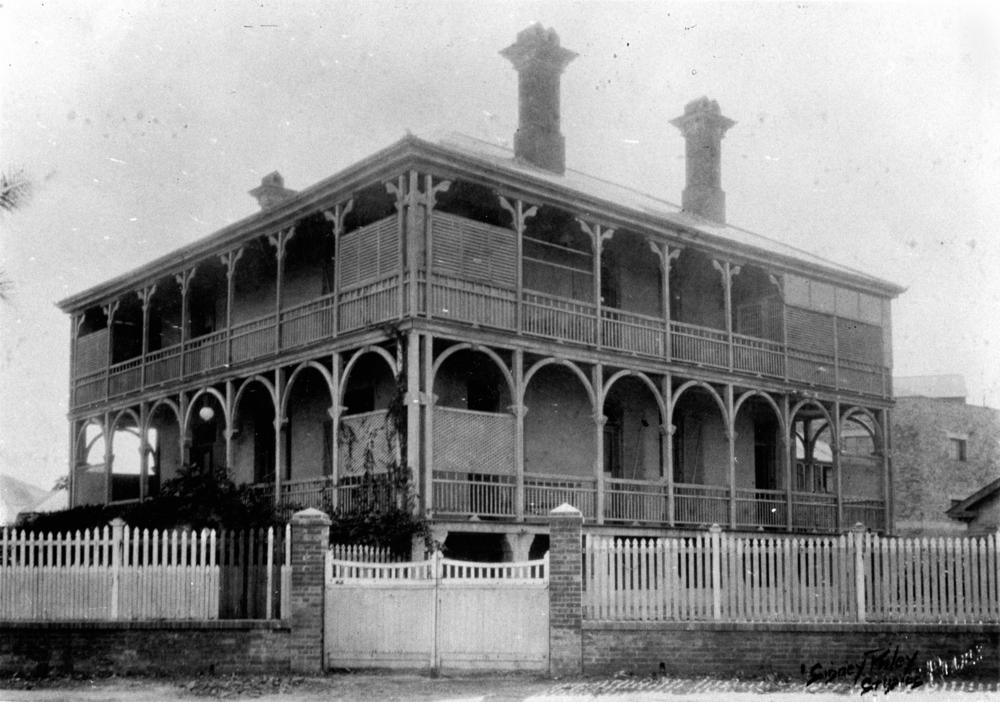 Aubigny a residence in North Quay ca. 1905. John Oxley Library of Queensland. Neg 18914
Aubigny, was erected on North Quay near the interesction with Makerston Street c.1870. Built by Samuel Davis, it was bought by brewer Patrick Perkins in 1883 who named the house Aubigny, after the Darling Downs electorate that had sent him to the Legislative Assembly. It included a small brick Synagogue in the grounds, close to the two-storey main building. The Sisters of Mercy took possession in late 1905, after Patrick Perkins death, and prepared the builiding for use as the first Mater Misericordiae Hospital which opened in January 1906. The Synagogue was turned into a chapel, later owners used it as a billard room. The Mater Hospital, had 20 beds, at a charge per patient of three guineas a week. In September, 1910, patients were transferred to the new Mater Private Hospital on College Hill (now Mater Hill), South Brisbane. After the closure of the North Quay house, its name was changed to, Loretto, and it became a hostel for Catholic girls from the country who came to work in Brisbane. It was demolished ca. 1939 to make way for the Church of Christ Scientist.
Further reading -
4. Kinellan, New Farm, Brisbane
Kinellan homestead at New Farm, Brisbane ca. 1900. John Oxley Library, State Library of Queensland. Neg 4355
The original Kinellan was erected by Sir R. R. Mackenzie in the early 1860's. It was enlarged to this appearance by Mr J. S. Turner, ca. 1885-1886. Following Turner's death in 1900, Kinellan's land was subdivided for suburban development, and the house was demolished in 1929.
Further reading -
3. Yelvertoft, Charters Towers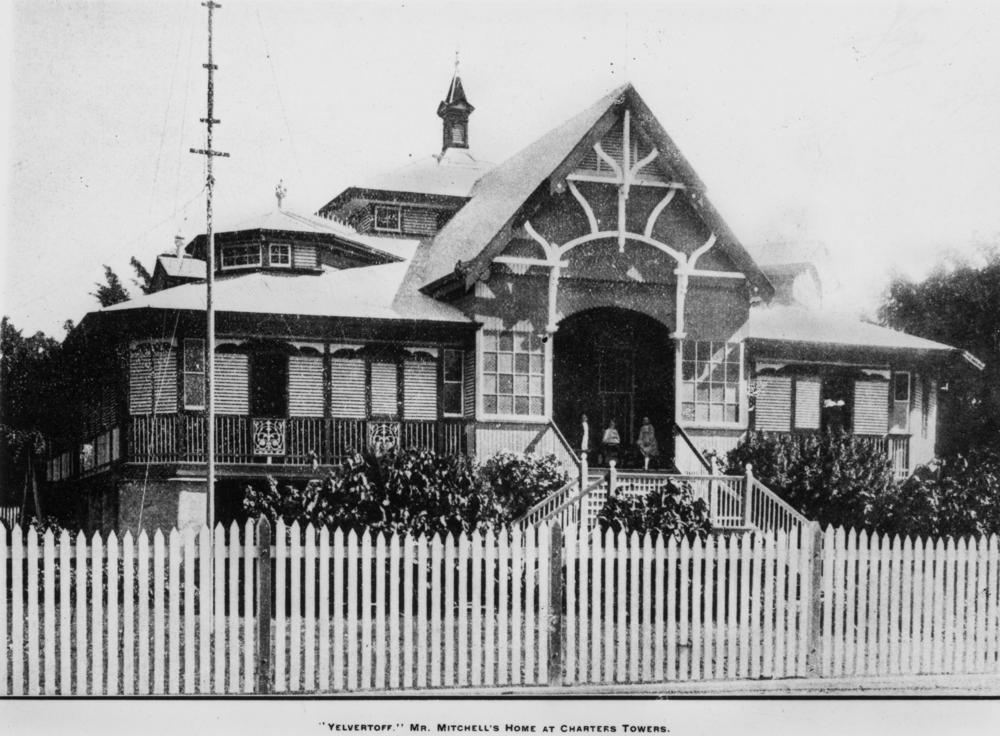 Charters Towers residence Yelvertoft ca. 1917. John Oxley Library, State Library of Queensland. Neg 64270
Situated on Stubley Street, Yelvertoft was built around 1907 for David Rollston, mayor of Charters Towers. The house was named after the small village in Northamptonshire where Rollston was born. It was later the residence of James Mitchell. This photograph was taken during his occupation. It was then bought by the Presbyterian and Methodist Schools to found Blackheath, the girls' boarding school, opening in 1921. The structure was destroyed in a fire in 1992.
2. Roma Villa, Brisbane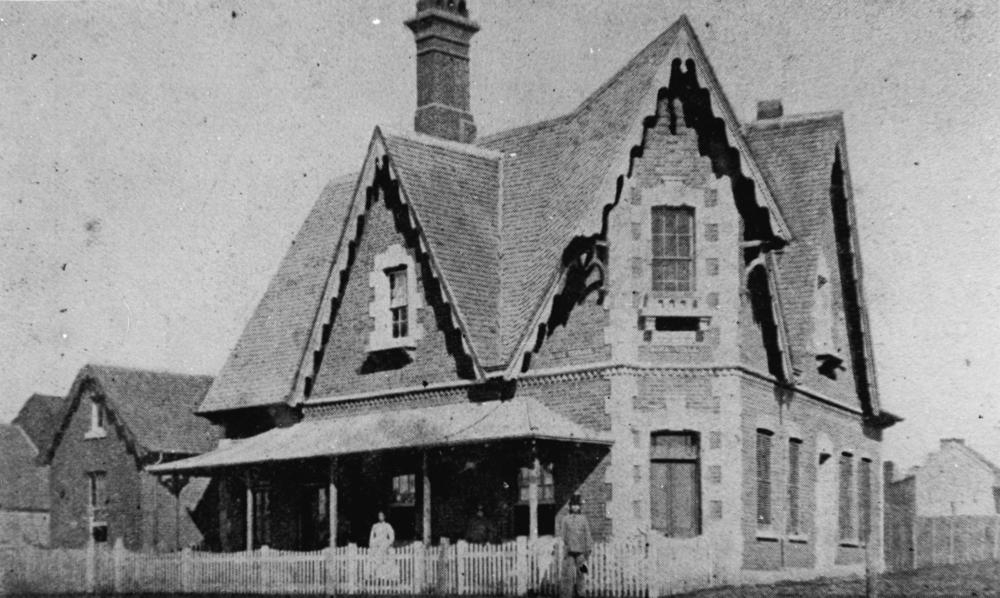 Roma Villa was situated on the corner of Roma Street and Skew Street, Brisbane. Built in the late 1860s by Mr Joshua Jeays (former mayor of Brisbane), it was often referred to as the house of the seven gables for there were seven steep gables ranged around its roof line. In its early years Roma Villa served as a guest house as well as a private home. In 1883 it was bought by a Miss Grant. During the 1900s it was sold to a Mr Percy Margetts. The exterior remained largely unchanged, until its demolition, ca. 1976. The exception being that a long porch with supporting posts and railings as well as a picket fence appeared on the eastern side in early photographs.
Further reading -
1. Brynyfryd, Blackstone, Ipswich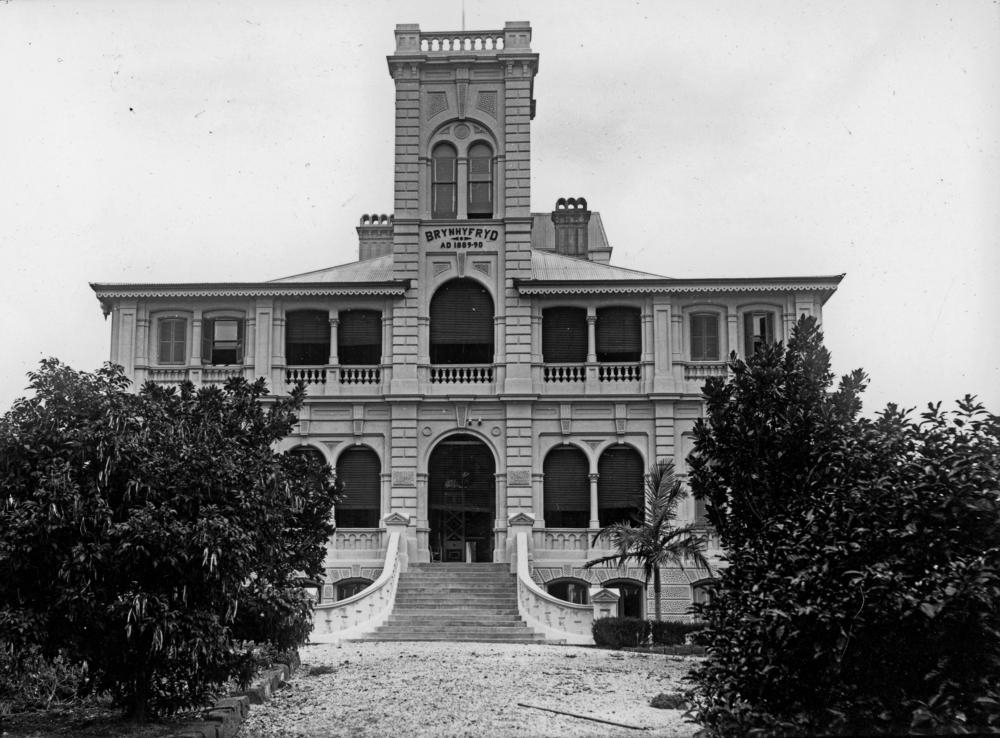 Brynyfryd the Ipswich residence of coal miner Lewis Thomas 1937. John Oxley Library, State Library of Queensland. Neg 2745
Brynhyfryd (meaning Pleasant Hill in Welsh) was constructed in 1890 for coal mining magnate Lewis Thomas. This grand mansion was built on top of Blackstone Hill and featured three floors, a tower and a hydraulic lift, and was surrounded by terraced gardens. The property was bought by Rylance Collieries in 1936 and the house was demolished, not long after this photograph was taken.
Further reading -
Comments
Your email address will not be published.
We welcome relevant, respectful comments.