/

State Library of Queensland Medal
State Library of Queensland Medal
The State Library of Queensland Medal recognises the valuable contribution and dedication of former staff and their work at the Library.
2022 recipient
The 2022 recipient is Des Crump, acknowledging his development and delivery of State Library's commitment to support the revitalisation of Aboriginal and Torres Strait Islander languages in Queensland, curating the exhibition Spoken, and leading State Library's contribution to the UNESCO International Year of Indigenous Languages in 2019. Des' cultural links are with the Gamilaroi Nation of south west Queensland and he is recognised nationally and internationally for his language expertise, his knowledge of Queensland history and his abiding curiosity.
Learn more about State Library's Indigenous Language resources developed by Des.
Read blogs written by Des about Indigenous Languages.
Des talks more about his work in the adjacent video.
2020 recipient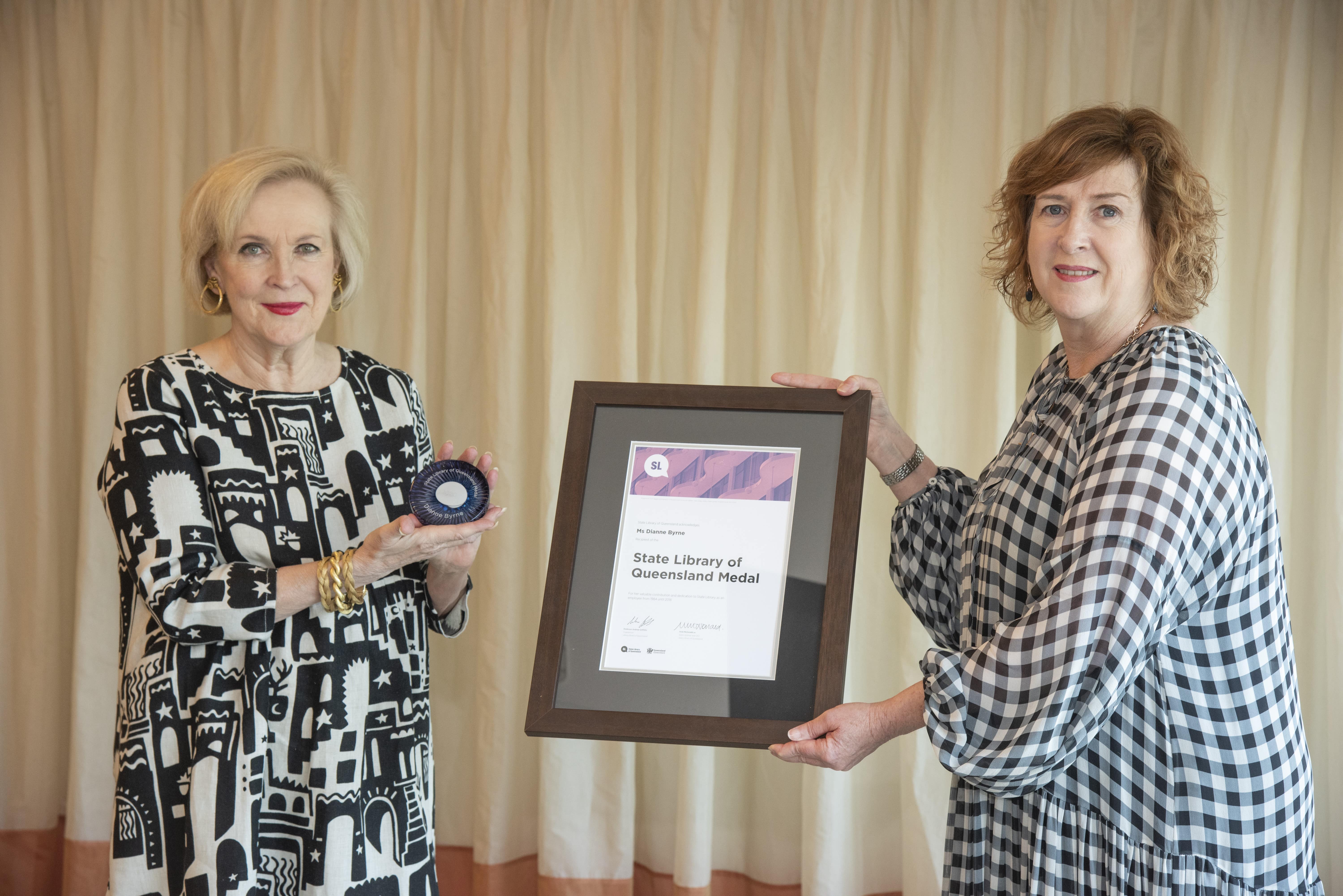 2020 was the first year the State Library Medal was awarded. The inaugural recipient was Dianne Byrne.
Dianne was a longstanding and highly respected staff member who made significant contributions to State Library. These contributions included the acquisition of major collection items including the portrait of Lord Lamington, eighth Governor of Queensland, curating six successful exhibitions, researching and coordinating publications such as Between the Covers and A travelling photographer in Colonial Queensland – the work of William Boag.
In 2017 Dianne was the recipient of Gordon Darling Foundation grant that enabled travel to the UK to build the State Library's collection, establishing a network of contacts for future collection opportunities.
Dianne was an employee of State Library from 1984 until 2018.