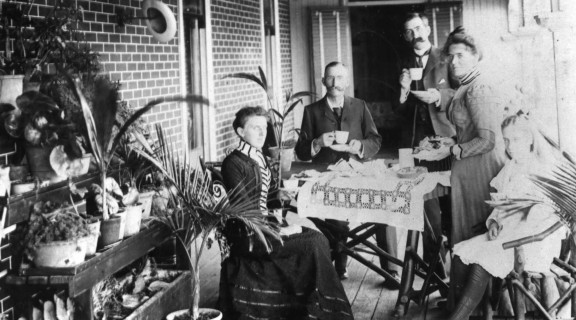 /

Your house and its community
Your house and its community
Understanding the context of the community in which the house has lived is the final step in documenting the history of your house and discovering its journey. Broader social information on the development of that suburb or the contribution of that family in that locality may place your house in context. Was the house home to a local doctor? Was it place where the community could vote or collect their mail? Access the books, photographs and archival records of State Library of Queensland to enrich your house history.
Video guide
Part 5: Your house and its community
Set the foundations for house history research success by watching State Library's series of 5 House Histories video guidesopen_in_new. Watch below to find out more about your house and its community.
Webinar
Your house and its community
Discover how your house fits into its community, town or suburb. Explore various State Library collections including local histories, newspapers, original materials and more.