As you start your First Nations family history research consider what you want to learn. Understand how to organise what material you already have and what steps to take to discover more. Find out where you can search for further information.
First steps to starting your family history
Work out why you want to know more about your mob, and what you want to find out.
Are you:
wanting to know more about where your family comes from?
looking to create a family tree?
searching for a specific family member?
writing your life story or that of a parent?
looking for connection to community, culture and country?
Having a clear idea of what information you are looking for, and why, can help you decide on the best way to find the information.
Use a family tree chart to organise your research
Record everything you know, and have found out, on family tree charts and/or worksheets (See 'Hints and tips' below to find examples).
Record the information as it appears on the records or as it has been recorded through family stories. This will keep track of different spellings of names.
Woman standing and a man holds a child in front of building, North Queensland, ca. 1920, John Oxley Library, State Library of Queensland, Neg. no. 12887
Trace back through your family from yourself
Work back through your family starting with your full birth certificate.
This provides you with information about your parents, including:
your father's full name, place of birth and occupation at the time
your mother's maiden name, age and place of birth
when and where your parents married.
With this information, you can get a copy of your parents' marriage certificate. This will include:
your parents' full names, ages and birthplaces
grandfathers' names and occupations
grandmothers' maiden names.
Then obtain and record the information from your parents' birth certificates. Continue working backwards using available certificates to find more information.
Death certificates may also provide valuable information:
father's name and occupation
mother's maiden name and occupation
deceased person's birthplace
when the person arrived in Australia from overseas, number of years in the colony and in which Australian colonies.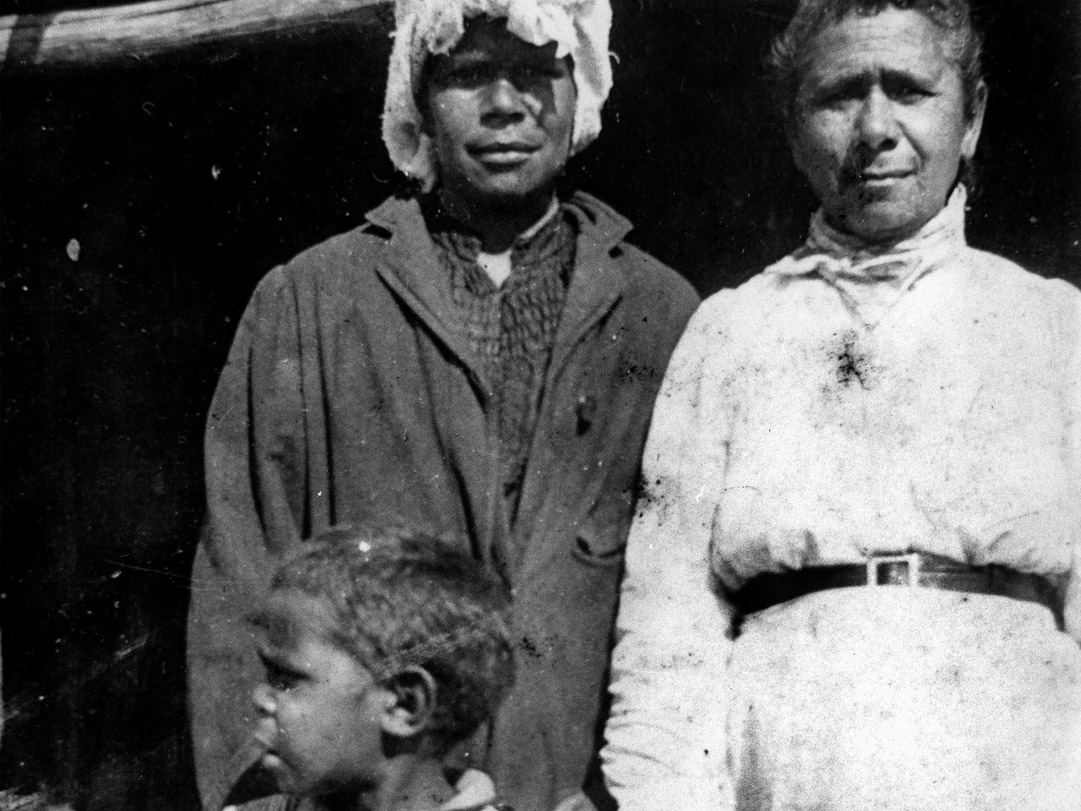 Women and child at Barambah Aboriginal Settlement, ca. 1905, John Oxley Library, State Library of Queensland, Neg. no. 112311
What other information may exist about your family?
Once you have exhausted birth, death, and marriage records, look at other resources such as station/mission records, newspapers, and photographs.
Many references to First Nations peoples are contained in records created by other Queensland Government departments as well as non-government agencies. For example, you may find references to your relatives in:
Hints and tips
More family history guides