World War One in the Torres Strait
By JOL Admin | 8 October 2014
The outbreak of the First World War did not have an immediate or dramatic impact on the Torres Strait region, as the main events were taking place far away. Thursday Island was however an important link in the chain of communications from Australia as well as being located on a busy sea route, but was relatively well defended. As well, a military or naval attack was considered unlikely as the sea route through the Torres Strait was narrow and its eastern entrance provided limited course choices for ships. As a result of this, it was considered inevitable that any enemy vessel could easily find itself trapped in the event of meeting an allied ship.
At the outbreak of war in 1914, there was a German squadron in the Pacific, but the presence of the battle cruiser HMAS Australia influenced the German commander to stay well clear of Australian waters. Nearby German New Guinea was however a strategic threat and on 6th August 1914 the Secretary of State for the Colonies despatched to the Governor-General of Australia, a message along the following lines, "...If your ministers desire and feel themselves able to seize German wireless stations at Yap, the Marshall Islands, Nauru, Pleasant Island and New Guinea, we should feel that this was a great and urgent imperial service...". The Commonwealth government, though considering that the German squadron should be the main objective, heeded the British Government's request, taking steps to raise and equip an expeditionary force to proceed to New Guinea. This was to be the first campaign against German forces by Australian troops, taking place at Rabaul. As a consequence of this action, German New Guinea was occupied without serious incident, thereby removing whatever remote threat to the Torres Strait that had existed.
A small force was stationed at the fortifications on Thursday Island throughout the period of the First World War as a means of monitoring the strategic shipping routes as well as the important communication link. At the same time the waters of the Torres Strait were patrolled by HMAS Sleuth and HMAS Mourilyan. These were small vessels without significant armaments, thereby confirming the belief that there was limited enemy threat to the region.
Late in the war, in 1918, there were rumours of German naval shipping making a foray into the region. This prompted the despatch of the light cruiser HMAS Brisbane to the Torres Strait region, but the rumours of a German naval threat were to prove to be unfounded. The HMAS Brisbane was the first light cruiser and the largest warship built in Australia up to 1913, as well as being the first ship in the Royal Australian Navy to operate an aircraft.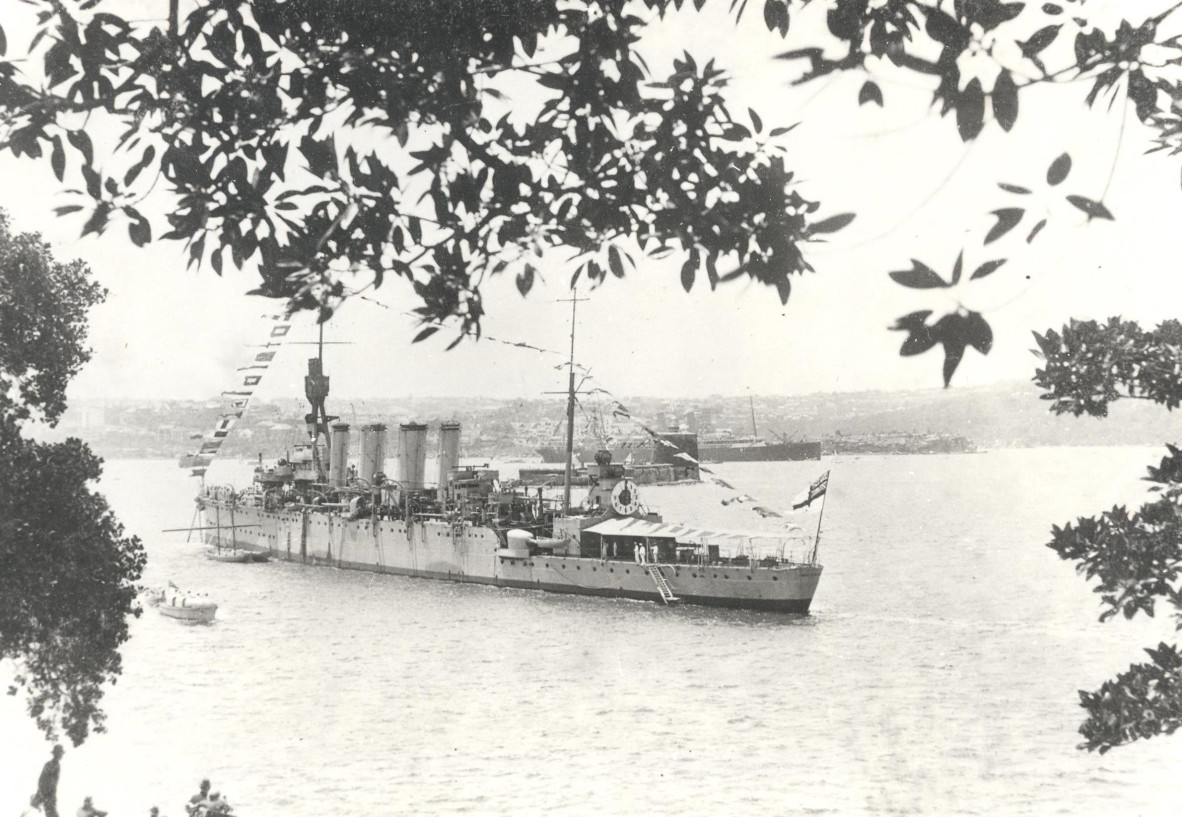 Comments
Your email address will not be published.
We welcome relevant, respectful comments.