Willie Carrisey #Q21122
By Marg Powel & Des Crump | 20 September 2018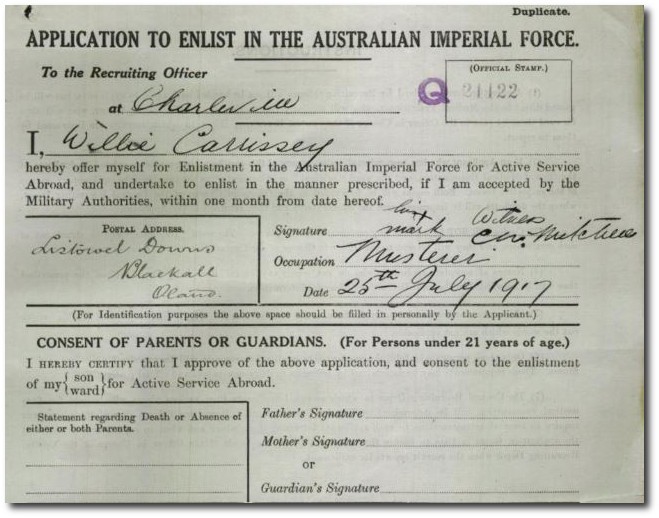 Indigenous Australian, Willie CARRISEY, Depot Company
Willie Carrisey enlisted in Charleville 25 July 1917 and was assigned to No.1 Depot Company. He was not accepted for service based on his heritage - his mother Margaret Williams was an Aboriginal woman and his father William Carrisey a South Sea Islander.
Willie returned to work in the Maranoa region, and worked on Langlo Downs Station, near Charleville until he was fatally injured in an accident in 1948.
++ Carrisey is variously spelt Carrissey
Read more ...
The information in this blog post has been researched by State Library staff and volunteers, it is based on available information at this time. If you have more information that you would like to share or further research uncovers new findings, this post will be updated.
Comments
Your email address will not be published.
We welcome relevant, respectful comments.