WHAT'S ON! BUSINESS STUDIO JUNE 2017 [EVENTS]
By Administrator | 31 May 2017
Join us in June for some awesome learning and networking opportunities. Conveniently scheduled over your lunchbreak, the Business Studio lunch box forums serve as a 45 minute inspirational and informative session on a variety of business related topics. Bring along your lunch or grab something from The Library Cafe on your way.
---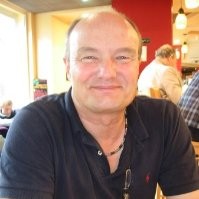 Marketing through joint ventures with Peter Gjersoe
How can you maximise your business potential by collaborating with other businesses? Peter Gjersoe talks through entering into joint ventures, the pitfalls to be aware of and the potential benefits. Peter Gjersoe is Danish by birth, and Australian by choice. He started his corporate career as a trainee sales rep with IBM, and after 37 years with a number of companies taking him around the Asia Pacific, Peter retired as CEO. There are very few challenges Peter has not been faced with. During his career, Peter has been involved with creating seven products and bringing them to market, and building two new businesses. Since leaving the corporate world, Peter has been helping start-ups as well as writing articles and creating programs focusing on sales, product creation, governance and business building.
Date: Wednesday 7 June 2017
Time: 12.30pm–1.15pm
Where: Business Studio, level 1, State Library of Queensland
---
Marketing fundamentals with Petra Williams
Whether you're new to business or have been in the game for a while, you'll know that marketing and sales are the two foundations that determine the difference between the success and failure of your business. In this presentation, Petra Williams will share the three fundamental marketing principles that will attribute to the thriving of your business. Petra Williams comes from a diverse business background. Her passion is people and sharing ideas that make an impact, which she does as a radio and TV presenter. She has worked in South Africa, London, New Zealand and Australia and her range of experience spans across the education, hospitality, media and not-for-profit sectors, now running her own coaching practice. Women On Fire International is her new venture, building a global community of female entrepreneurs to promote business amongst women and end poverty in the world
Date: Wednesday 21 June 2017
Time: 12.30pm–1.15pm
Where: Business Studio, level 1, State Library of Queensland
---
Game Changers: In conversation with Queensland business leader Dr Catherine Ball
In the second Game Changers conversation for 2017 meet Dr Catherine Ball. A renowned environmental scientist with business credentials to match, Dr Catherine Ball's breakthrough work focused on sending unmanned aerial vehicles to remote areas of coastline to observe endangered turtle colonies. Since winning Telstra's Queensland Business Woman of the Year, Catherine has advocated for diversity in all spheres of work and life. After the event, network with Catherine and other business leaders on the stunning Queensland Terrace.
Can't make it in person? Watch the live stream and join the conversation online using #qblhof, @slqld and @qutbusiness.
This event is part of the 2017 Game Changers series, facilitated by Ray Weekes, Chairman of The CEO Institute. Game Changers is a Queensland Business Leaders Hall of Fame initiative presented by State Library of Queensland, QUT Business School and the Queensland Library Foundation.
Date: Thursday 29 June 2017
Time: 6-7pm
Where: Business Studio, level 1, State Library of Queensland
Comments
Your email address will not be published.
We welcome relevant, respectful comments.