What will our cities look like for the next generation?
By Administrator | 28 July 2017
Program Officer and new mother Erin Gibbons looks to SLQ's upcoming discussion about the future of urban development, and ponders what our cities will look like for the next generation.
Having recently returned to work from parental leave, I have entered full Smart Cities research mode for our next Queenslanders in Conversation event which has had me thinking about the impact of technological change on people in society and more personally, the affect that it will have on my immediate family.
I find myself constantly asking, "What will all of this mean for my son?' What will city living look like for him? Will he need to get a licence at all or will cars be completely autonomous? Will he have the freedom and privacy to pursue a career and family in the same way that I have or will his privacy be compromised by social media platforms and data analysis?"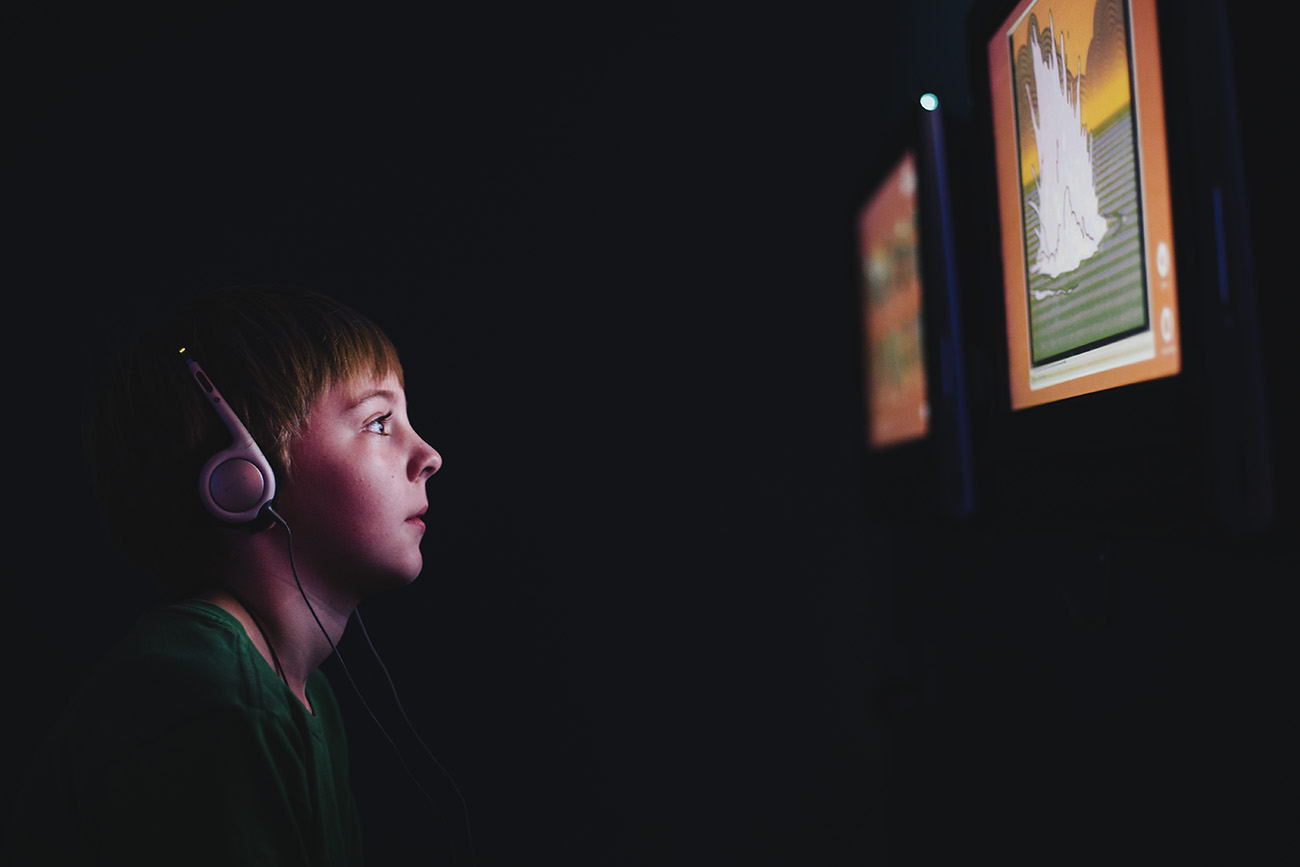 Society has advanced so rapidly in the past decade as we have become technologically 'smarter' and more responsive to the potential applications for new developments in information technology. I am no expert, but I get the feeling that even bigger changes are just around the corner. I can only imagine what impact these advances will have on the next generation, let alone the generation after.
There is no doubting that interest in the concept of smart cities has been steadily growing and that a lot of hype surrounds the smart city movement; there is already an abundance of really interesting research in the space (see more information for details) and many Queensland councils are already implementing Smart City plans (Ipswich, Sunshine Coast and Townsville to name a few). While I applaud these councils for not sitting idly by as the needs of modern society are changing, I do wonder whether we should firstly be considering the characteristics of what makes for a good city as opposed to barreling towards creating fully integrated smart cities. Perhaps these concepts are synonymous, but then again, perhaps they are not and we in fact require a serious conversation about the implications of such development. We talk a lot about connectivity, convenience and new technology, but what about liveability and social cohesion?
I am passionate about community engagement and the creation of great public places but my major concern is that we are focusing too strongly on the tech, and that the people and communities they belong to are but a secondary thought. I believe that a strong, vibrant, engaged community is what breathes life into an urban environment and that the surrounding infrastructure should strive to be responsive to the needs of those who live within it. Are the questions we are asking in this development process focused on accessibility, diversity, and growing opportunities for social and cultural connections in our cities and communities or are we simply perpetuating current social inequality by ensuring that existing privileged demographics are those who stand to gain the most from this technology? Will smart cities improve the lives of everyday Queenslanders or will they increase the profit margins of corporations through widespread personal data collection?
Like many of you may be, I find myself sitting on the fence when it comes to this issue. I am excited by the possibilities and would welcome with open arms a drone delivering a coffee to my desk of a morning, or sensor-operated carparks that speed up my commute to work, but I am wary about the security and social implications that technological integration may have for our future generations.
These are just a few of the questions I have and I am looking forward to hearing our panel of experts dive into this topic.
What questions do you have about smart cities? We invite you to join the conversation on the night using #digitalfutures or comment below and we will pass your questions onto our facilitator; ABC radio presenter Kelly Higgins-Devine.
Event details
Queenslanders in Conversation: Are Smart Cities for everyone?
Wednesday 9th August l 6pm – 7.15pm
FREE, registrations required l Auditorium 1, Level 2
---
More Information: Smart City Research
Smart cities rethinking the city centre / prepared by Smart State Council.
Michael Rayner ; Smart State Council Standing Committee (Qld.).
Brisbane, Qld. : Smart State Council | c. 2007
Smart City Framework : an introduction to the Sunshine Coast Smart City Framework
Sunshine Coast (Qld. : Region). Council
Sunshine Coast, Queensland : Sunshine Coast Council | 2015
Smart city planning and development shortcomings
Margarita Angelidou
TeMA: Journal of Land Use, 01 April 2017, Vol.10(1), pp.77-94
Smart City Solution for Sustainable Urban Development
Basiri, Mostafa ; Azim, Ali ; Farrokhi, Mina
European Journal of Sustainable Development, 2017, Vol.6(1), pp.71-84
Comments
Your email address will not be published.
We welcome relevant, respectful comments.