What makes a book a top seller?
By Administrator | 7 July 2017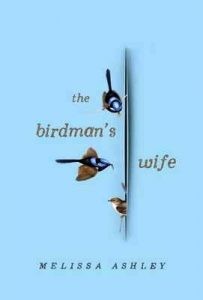 The Birdman's Wife wins ABA Booksellers Choice Award. It's often the endorsement of booksellers who suggest books that they have personally enjoyed reading. Booksellers as a group vote on their choice for the year at an annual conference. The Booksellers Choice Award this year has been awarded to Melissa Ashley's The Birdman's Wife published by Affirm; which was chosen from a shortlist of six. The Booksellers Choice Award recognises Australian new-release titles that booksellers most enjoyed reading, marketing and hand-selling during the past year. The shortlisted titles were: • The Birdman's Wife (Melissa Ashley, Affirm Press) • Words in Deep Blue (Cath Crowley, Pan Macmillan) • Ghost Empire (Richard Fidler, ABC Books) • Fight Like a Girl (Clementine Ford, A&U) • The Dry (Jane Harper, Macmillan) • Wormwood Mire: A Stella Montgomery Intrigue (Judith Rossell, ABC Books). Last year's winner was Magda Szubanski's Reckoning. Do you have a favourite in the shortlisted titles?
In The Birdman's Wife, the naive young girl who falls in love with a demanding and ambitious genius comes into her own as a woman, an artist and a bold adventurer who defies convention by embarking on a trailblazing expedition to collect and illustrate Australia's curious birdlife. Artist Elizabeth Gould spent her life capturing the sublime beauty of birds that the world had never seen before; but her legacy was eclipsed by the fame of her husband, John Gould. The Birdman's Wife at last gives voice to a passionate and adventurous spirit who was so much more than the woman behind the man. If Ashley's book sparks an interest in John or Elizabeth Gould, why not take a look at State Library's OneSearch catalog? Several editions featuring Gould illustrations are held at State Library. http://onesearch.slq.qld.gov.au/
Comments
Your email address will not be published.
We welcome relevant, respectful comments.