Those who didn't return, December 1915
By Marg Powell, Specialist Library Technician, Metadata Services | 21 December 2015
While great stories are told of the Evacuation of Gallipoli, it is timely to remember those who were not destined to return. Lieutenant Frank Armstrong, was killed-in-action at Quinn's Post on the eve of 9 May 1915. He was never to meet his baby son, born just two months earlier.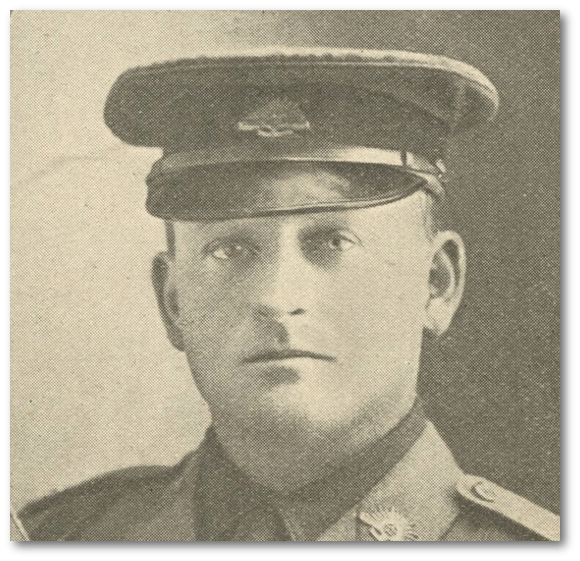 Lieutenant F.L. Armstrong, one of the soldiers photographed in The Queenslander Pictorial, supplement to The Queenslander, 1915.
Francis (Frank) Armstrong had married his sweet-heart Annie Munro Mackay in June 1914. A veteran of the Boer War, Frank enlisted and was commissioned 2nd Lieutenant, a month after Australia declared its involvement in the' war to end all wars'.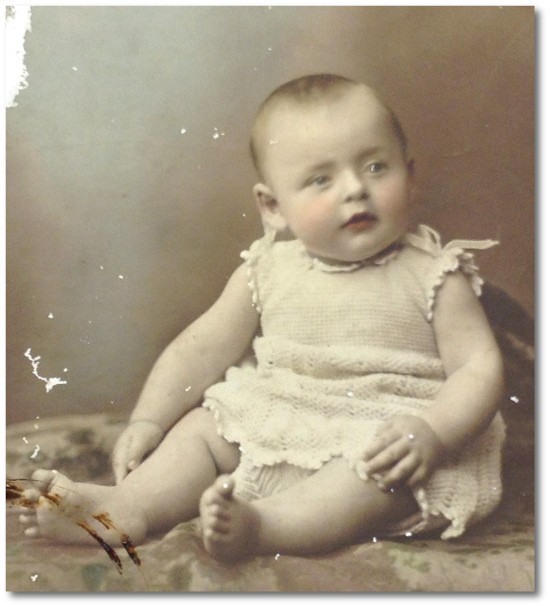 Annie bore him a son, Frank Munro Armstrong, in February 1915, Frank sent her a cable of congratulations from Egypt in March, when the delayed news reached him, "Delighted, love to both".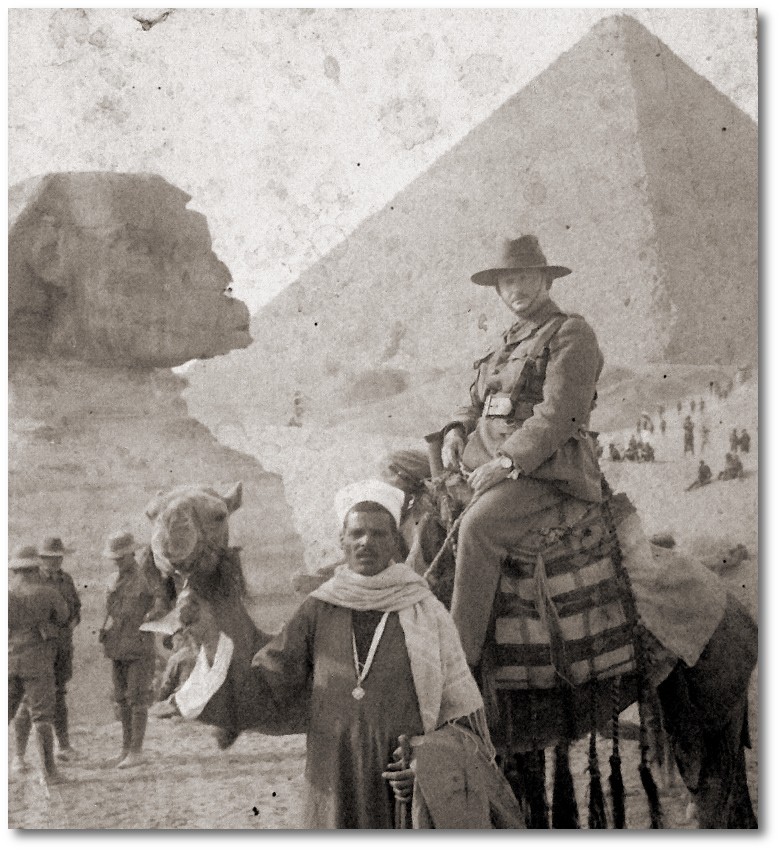 This postcard sent from Cairo was inscribed: 'To my son with fond love, Frank Armstrong'. It is a fabulous image of the man, who on the eve of the Gallipoli Offensive was touring the Sphinx and the mighty Pyramids.
Quickly their lives changed, within weeks his unit, the 15th Infantry Battalion, was encamped on the Island of Lemnos, and on the 26th April they landed, under heavy shrapnel fire, at Gaba Tepe. For the next 12 days, as his diary recounts, he led his men in a relentless fight against the Turkish forces.
Extract dated 8 May 1915 ...
"Turks attacked at dawn and reached our trenches, only one of them - Only about a dozen came on, the others wavering - We have the dead Turk's rifle and bayonet. A.R.M.L.I. (a lad of sixteen) shot himself this morning."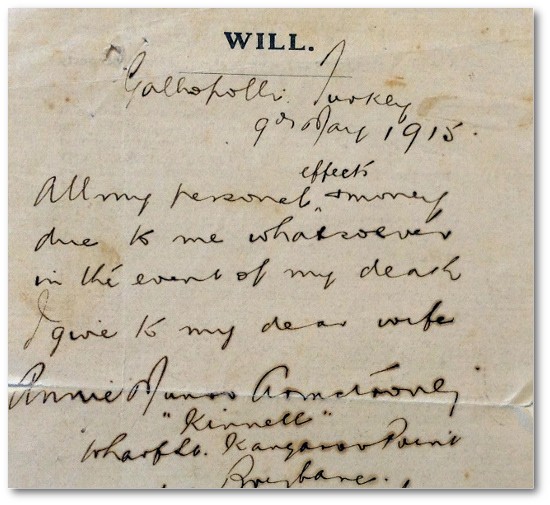 Frank wrote this will on the eve of his death, clearly he feared that he would not survive the next day's battle. There are several accounts of his death, one by his good friend Major Hugh Quinn, after whom Quinn's Post was named. He wrote to Annie the next day "he was alongside me in the trench when the fatal bullet reached his mark".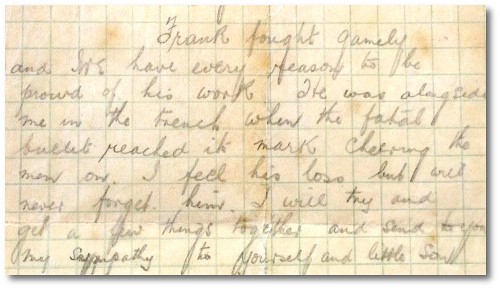 Chaplain Ernest Merrington, who had married the couple in Brisbane, wrote his condolences to Annie and her baby son from Gallipoli,
"when he went forward to do his dangerous task … he said "tell them at home that I played the game" - and so he did."
This story of a husband and father who died 'On the field of Honour', can be told because his son Frank Munro Armstrong, donated his own collection consisting of: letters, a war diary, scrapbook, postcards and photographs - to the State Library of Queensland.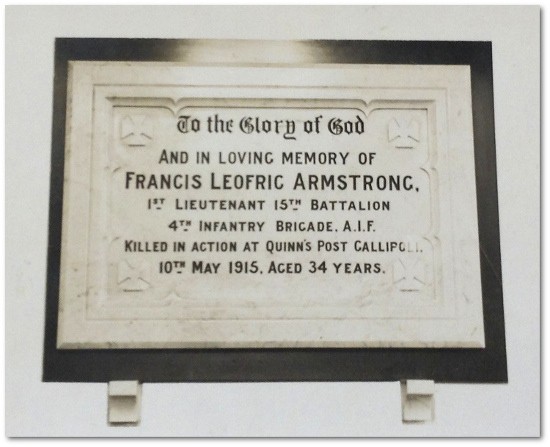 Also included in this collection is material that relates to his maternal Grandfather Captain John Mackay, and his uncle Keith Mackay, who also served with the 15th Infantry Battalion.
Further Reading
Comments
Your email address will not be published.
We welcome relevant, respectful comments.