Thomas PEHOW #2667
By Marg Powel & Des Crump | 10 May 2018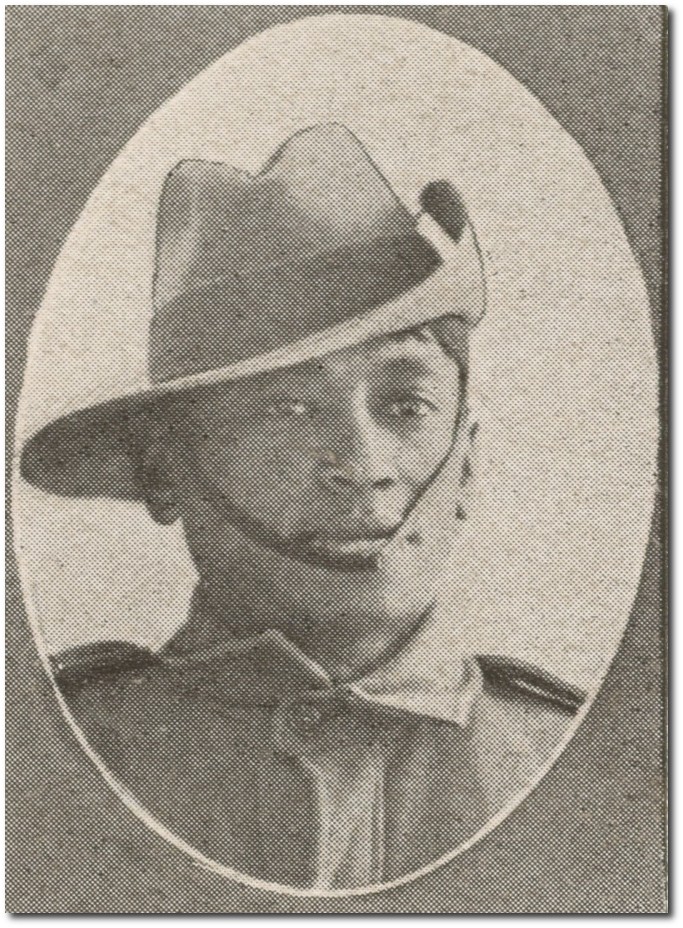 Thomas Pehow, The Queenslander Pictorial, 15 January 1916
Indigenous Australian, Thomas Pehow, 26th & 12th Infantry Battalions
Thomas William Pehow was born in Gayndah, Qld in 1890 to Joseph Pehow (1851-) and Lucy Gooey (1865-1897); he was employed as a labourer in the same area, when he volunteered to serve with the first AIF in August 1915, aged 25. As both his parents were deceased, he named his sister Alice Maud Pehow, as his next of kin.
Initially assigned to the 26th Infantry Battalion, Pehow embarked from Brisbane on the troopship Seang Bee in October 1915. By the time he arrived in Egypt allied troops had been evacuated from the Gallipoli Peninsula and were gathering strength again in camp. Many units were reorganized before men were drafted to go either to France and the Western Front or to remain in Egypt. Pehow was transferred to 12th Infantry Battalion and embarked for France in April 1916. They landed in the port of Marseilles and after a 3 day journey by train arrived at St Omer, where Pehow was to start his active service in earnest.
In July he was evacuated suffering from 'shell shock' after the battalion was heavily shelled during action south-east of Pozieres, there were many casualties that same day. Pehow was able to return to his comrades several weeks later and was appointed to the position of batman for Lieutenant Vaughan, a young Gallipoli veteran, who was to later be awarded the Military Cross.
The 12th Battalion was engaged in operations east of Proyart, in the last Allied offensive of 1918. On 23 August they came under heavy artillery and machine gun fire. Pehow was shot in the left knee and evacuated for treatment to Rouen, before being sent back to rejoin the battalion a week later.
On 18 September 1918 the 12th Regiment conducted operations east of Jeancourt, forming up in an old trench system on a dark and rainy night. As light dawned the smoke of the barrage and foggy conditions hindered the troops advance and concealed enemy machine guns in the nearby wood. Although the troops managed to advance to their agreed target, capturing prisoners and artillery, their casualties were high, over 130 men were killed, and more than 60 reported missing.
This day, when Lieutenant Vaughan was awarded the Military Cross was also the day that Thomas William Pehow was killed in action. His sister Alice Pehow, married Edward Barrow Keogh, who also served. Alice was notified as his next-of and only kin, she also received his personal effects and later his medals of service.
A year to the day after his death, Alice published a heartfelt message
"Oftimes I long to see his face, And clasp his loving hand; But God has called him to his place, Away from this earthly land. Inserted by his only sister, Alice."
Read more ...
Many thanks to Christine Cramer and Philippa Scarlett for their assistance telling Thomas Pehow's story of service.
The information in this blog post has been researched by State Library staff and volunteers, it is based on available information at this time. If you have more information that you would like to share or further research uncovers new findings, this post will be updated.
Comments
Your email address will not be published.
We welcome relevant, respectful comments.