Tellin' Country Straddie
By Administrator | 8 October 2013
Once again I got to spend an amazing week on Stradbroke Island during the school holidays as apart of the Tellin' Country project. It was lovely to see the familiar faces and get a warm reception from the kids. Without any instruction, the kids opened up my traveling pelican brief, grabbed the iPads out and started recording. A lot of them had their stories already written from previous school holidays and were ready to go. Others needed to revisit their story and think about how to animate it. The week was very productive and we got a lot done in this time.
I was very lucky to have Elisa Carmichael join me for the workshops. Elisa is a visual artist and a descendant of the Quandamooka people of Moreton Bay. It was lovely local and talented artist to assist with the creative elements of our animations.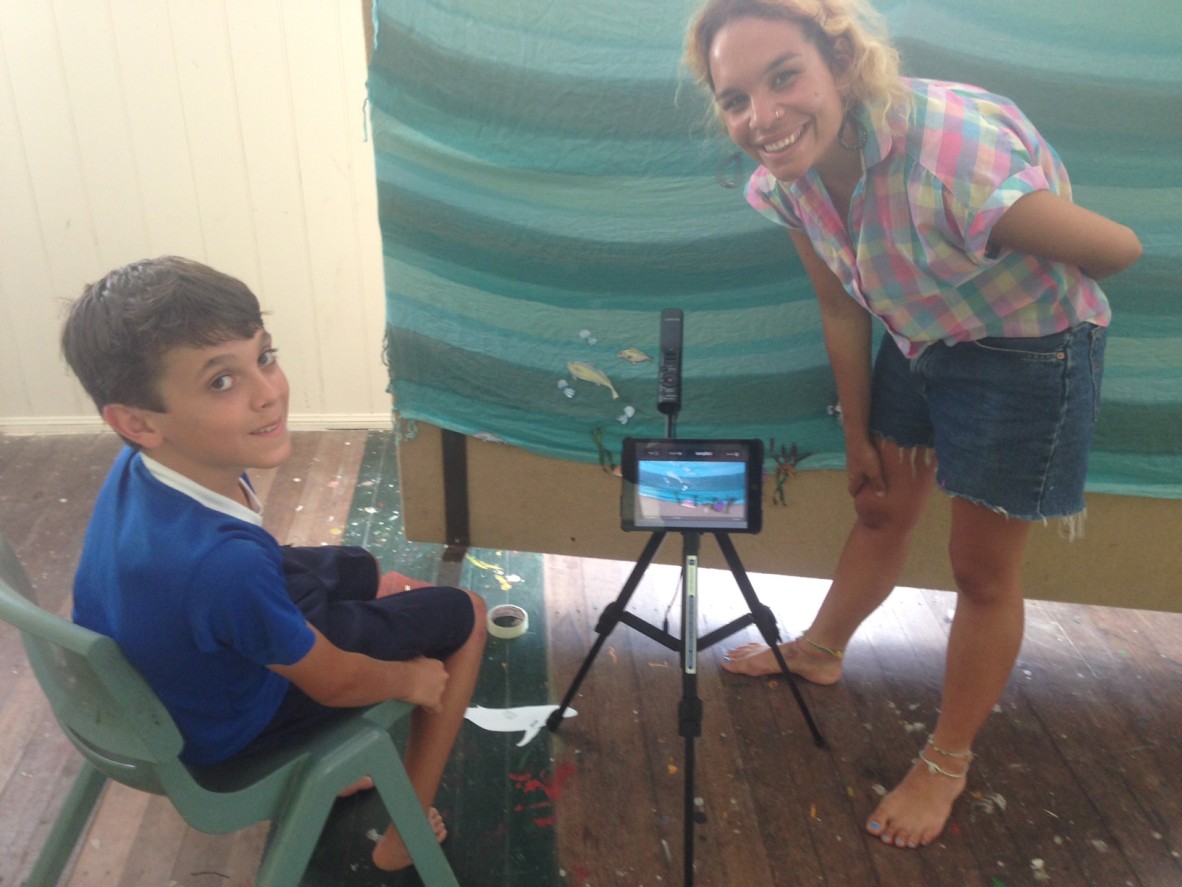 Stradbroke island isn't that far away from Brisbane and it's been really nice to develop a good relationship with the community. We attended their Naidoc celebrations during the school term and showed some of the work created so far. It was a great day of local culture; the national anthem was sung in local language, special guest speakers, traditional Aboriginal dancing (as well as hip hop dancing), their was cultural stories and physical games and a big feed of eugarie curry and rice. The kids also got to visit the kuril dhagun space in recent weeks during a Brisbane trip. I got to show them the large digital screens that their work will be shown on and they all got really excited.
I will be collating their animations together in the coming weeks and will return to Stadbroke Island for their major community event Island Vibes. I am really excited that will have the oportunity to screen the beautiful work created during the year and have a community celebration during the festival later this month. I can't wait to see their faces.
Comments
Your email address will not be published.
We welcome relevant, respectful comments.