Straddie Tellin' Country
By Administrator | 7 October 2014
I had the pleasure of spending the last week of the school holidays on beautiful North Stradbroke Island.
As always we took the group to explore their favourite parts of the island - this time we went to an area locals call Lady Lock in Dunwich where there are ship wrecks along the shore. We took the iPads down and recorded the mangroves, the water, fish and crabs. We also collected coral, shells and various other items to inspire our artwork.
I have been doing workshop with Straddie kids for a couple of years now but this time I took some calico and puff paints for kids to experiment with. The Salt Water Murris' Quandamooka Art Gallery had been working with fabrics for their upcoming exhibition at Redland Arts Gallery. There were some really beautiful designs created.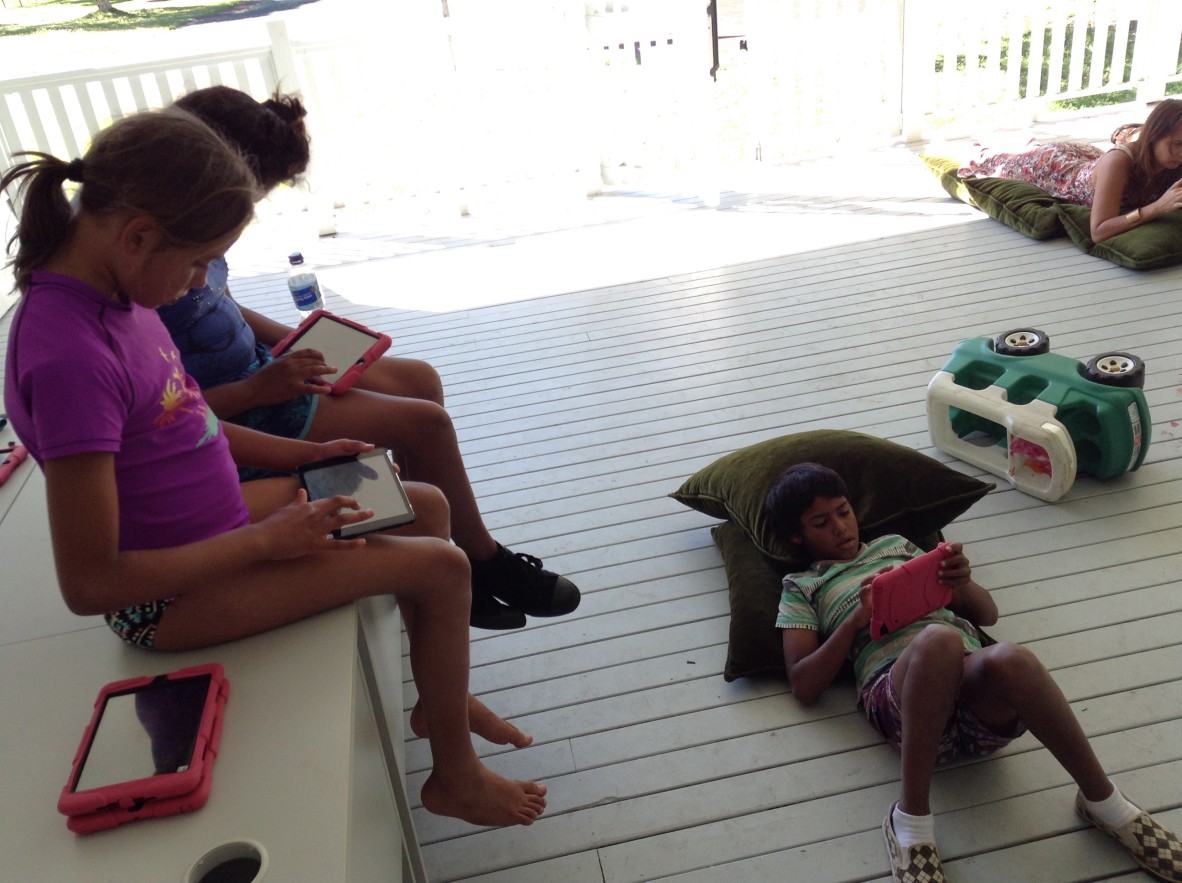 We also animated some parts of the artwork using a computer by overlaying their drawings with the videos they had recorded.
I'm very excited that these and other videos created through the Tellin' Country Straddie project will be screened in the Echo tent at the upcoming Island Vibes festival! I will be there to present them and say a few words so make sure you come and say g'day!
Comments
Your email address will not be published.
We welcome relevant, respectful comments.